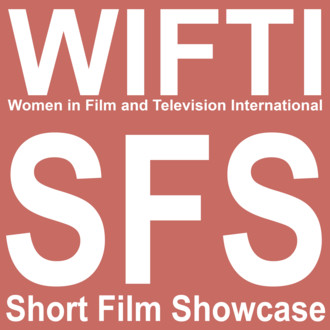 Women in Film & TV Ireland presents…
Members' Short Film Showcase 2018
A celebration of members' work for International Women's Day!
–followed by drinks reception-
Monday 12th March, 6pm – 8.30pm
The Lighthouse Cinema, Smithfield Square, Dublin 7
Free for members//€7 for non-members
All tickets (free or paid) MUST be booked online through Billetto
Tickets: https://billetto.ie/e/members-short-film-showcase-2018-tickets-261674
Women in Film & TV Ireland are delighted to present an evening of short films, a celebration of  the brilliant work of our members, and a get together for International Women's Day 2018.
These films were all directed by women and represent a diverse range of subjects, and were made across a range of budgets. We will also host a short drinks reception following the screening, at the Lighthouse Cinema bar.
Our members originally submitted their short films to a larger event – the Women in Film & TV International Short Film Showcase. With submissions from chapters all over the world Women in Film & TV International are composing a short list of international films. We have decided to present an evening of all the Irish submissions, 13 films in total. We will present a modest prize to the Irish winner (ie. the best of the Irish submissions, as selected by Women in Film & TV International for their international event).
We are thrilled and proud to screen the following short films on the night (in alphabetical order here, running order on the night TBC):
Algorithms (Roisin Kearney, 2017)
Casual (Aoife Nic Ardghail, Kate Dolan, 2017)
Clay Project (Kathy Raftery, 2017)
Goodbye Darling (Maria-Elena Doyle, 2016)
Homecoming (Sinéad O'Loughlin, 2016)
Peel (Annika Cassidy, 2017)
Rememberer (Nadège Dumont, Carl Murphy, 2017)
Smithy & Dickie (Hannah Quinn, 2017)
Spent (Claire Byrne, 2017)
Stacey Lee (Jennifer Meade, 2017)
Terminal (Natasha Waugh, 2016)
Unseen (Jennifer Wilson, 2018)
When we Come Together (Rose Ugoalah, 2017)
PLEASE NOTE:
This is a strictly over 18s event as the films are not all IFCO certified.
Tickets will be available for €7 through Billetto over the coming days for non-members to purchase.
The event is free for members but members MUST book their place in advance, also through Billetto. We will check members' names at the door.
We cannot guarantee entry on the night if you have not booked in advance as places are limited.
Screening details are subject to change.
Contact: wiftirl@gmail.com