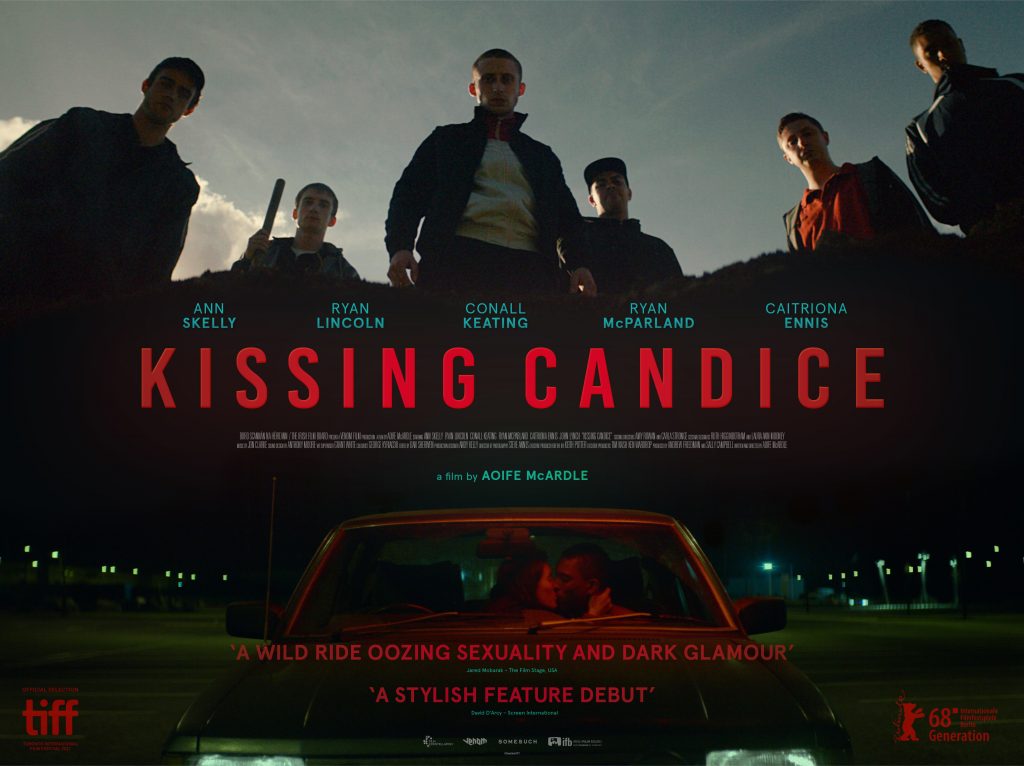 Women in Film&TV Ireland is delighted to invite our members to this exclusive preview screening and Q&A…
Kissing Candice
Plus Q&A with director Aoife McArdle and casting director Amy Rowan
Friday, June 15th, 5.45pm
Film screening 6pm/Q&A 7.40pm
Brooks Hotel Screening Room
62 Drury St, Dublin 2
***UPDATE: This event is now fully booked, thank you for your interest***
Places are limited – first come first served!
Please register your place by booking at this link: https://billetto.ie/e/kissing-candice-exclusive-preview-screening-and-q-a-tickets-294309
Please RSVP by Thursday 14th June
Two tickets per member max (ie. you can bring a friend who is not a member, by booking two tickets under your name)
This is an exclusive members-only event. Free entry.
Join WFT Ireland online today to be able to attend!
KISSING CANDICE stars Ann Skelly (Rebellion) as Candice, a 17-year-old who longs to escape the boredom of her seaside town, only finding solace in her vivid imagination. When a boy she dreams about (played by Ryan Lincoln, Cardboard Gangsters) turns up in real life, she becomes increasingly entangled with a dangerous local gang.
KISSING CANDICE shot on location in Dublin, Louth and Wicklow and had its world premiere at the Toronto International Film Festival last September. Since then it has been selected for numerous film festivals including the prestigious Generation strand of the Berlin Film Festival.
It's the feature film debut from award-winning music video director Aoife McArdle and was produced by Andrew Freedman of Venom Films (His & Hers, Kelly & Victor, Making The Grade) and Sally Campbell of Somesuch with funding through the Irish Film Board's Catalyst Scheme.
Aoife's commercials are amongst the boldest in the industry, most recently her work for Audi and Absolut voiced their dedication to gender equality and LGBT rights respectively. Aoife was the only female director with a spot in the coveted Super Bowl ad break in 2017 and has won at leading industry awards shows including Cannes Lions, The British Arrows and D&AD.
Aoife's short film 'Every Breaking Wave' is a 13-minute short film based on the U2 song of the same name was nominated for Best International Video, Best Cinematography, Best Art Direction and Best Editing at the UKMVAs and was praised by industry heavyweights including Spike Jonze and Alejandro González Iñárritu. KISSING CANDICE, written and directed by Aoife McArdle, will be released in Irish and UK cinemas on Friday 22nd June.
Many thanks to Wildcard Distribution. Watch the trailer here.