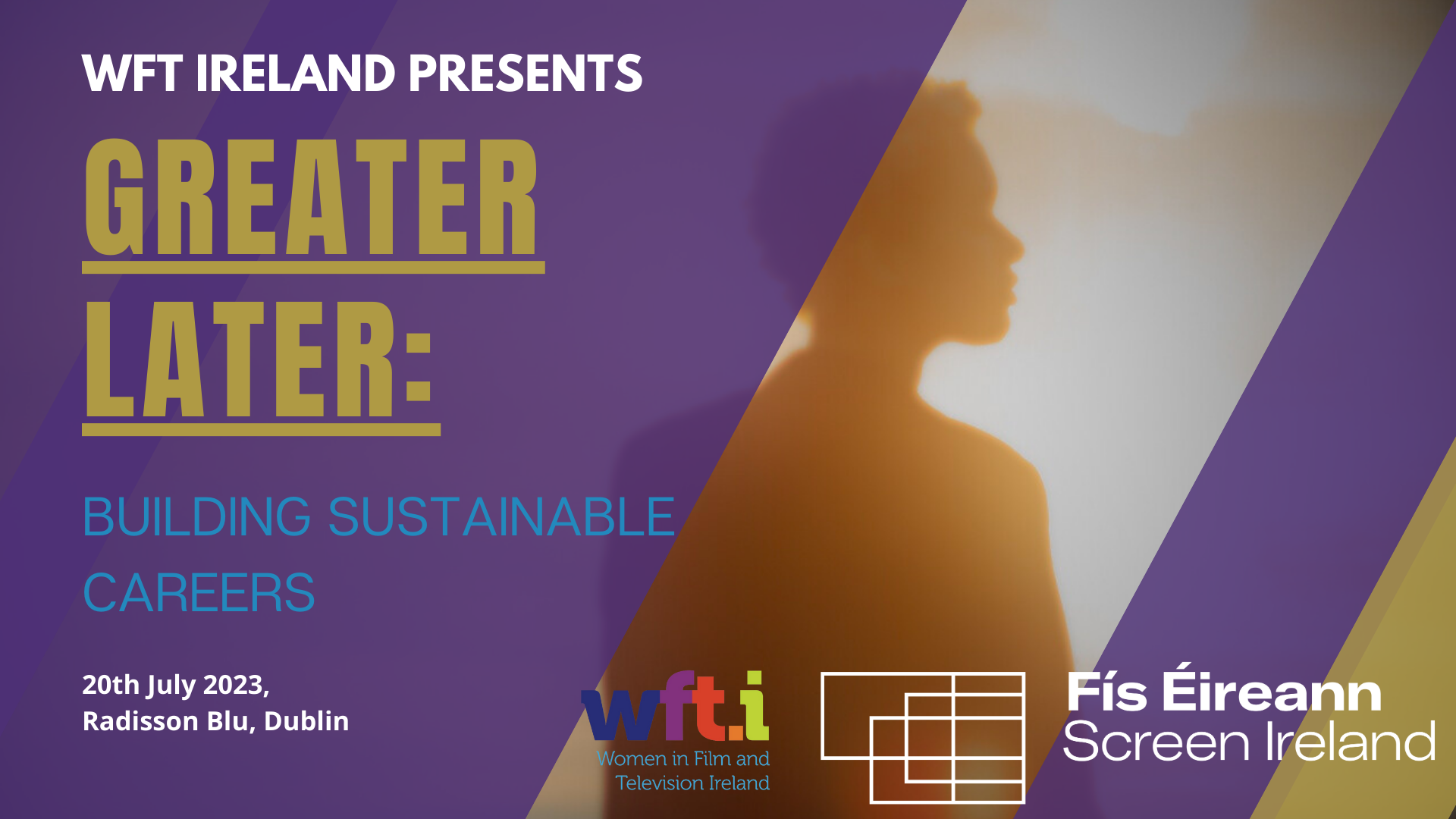 Join WFT Ireland for Greater Later: Building Sustainable Careers, an event supported by Screen Ireland, that is dedicated to honouring the remarkable achievements of women in the industry who have found success – often later in their careers. Taking place at the Radisson Blu in Golden Lane, Dublin 8 on July 20th starting at 1:30 pm, this series of talks will be a captivating celebration of talent and resilience.
When: 20th July 2023

Where: Radisson Blu, Golden Ln, Dublin, D08 VRR7
To kick off the event, we are delighted to present a panel discussion featuring three very talented women who have created inspiring work in their respective fields: Audrey O'Reilly, Patricia Kelly, and Geraldine McAlinden. These experienced industry professionals will share their experiences and insights, in careers fuelled by perseverance and accomplishments.
Additionally, we will delve into a case study of the recent film Sunlight with Director Claire Dix and writer Ailbhe Keogan. Discover the creative process behind this thought-provoking film as they share their experiences, challenges, and triumphs in bringing their vision to life.
Our Fixing it in Post: Panel Discussion will focus on the world of Post & VFX with WFT Sponsor Windmill Lane's Head of Production, Deborah Doherty, and Piranha Bar Executive Producer Nicky Gogan. These two leaders in their field will share their insights when it comes to delivering on on projects from around the world.
To conclude this event, we are honoured to have internationally esteemed conductor and composer Eímear Noone join us in conversation. Known for her award-winning work on video game music, she has conducted all over the world, working with  Philadelphia Orchestra, the Royal Philharmonic, Orchestre National de Bretagne, the Sydney Symphony, the Danish National Symphony Orchestra – and famously at the Oscars – and will discuss her path in her sustained career with WFT Vice Chair Jaro Waldeck.
Afterward, we invite you to connect with fellow attendees and industry peers at the networking drinks held in the Radisson Blu Bar. Share your thoughts, forge new connections, and celebrate the achievements of women in the industry in a relaxed atmosphere.
Register your place now Greater Later: Building Sustainable Careers and join us in applauding the outstanding accomplishments of talented women.
There is a section of the budget set aside to contribute to carers and parents. If you have caring responsibilities that you need fiscal assistance with, let us know at info@wft.ie and this sum will be divided between all who apply.
The Line Up:
Making It Panel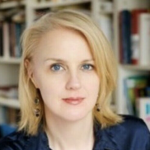 Audrey O'Reilly Writer/director, Audrey O'Reilly is equally at ease behind the camera as facing the blank page. Her short films have screened at numerous festivals, including in competition at Cannes, and she has won many awards including the Prix du Public at Clermont Ferrand. 'Teenage Cic' her TV series airs frequently on TG4 while 'Clare Sa Spéir' taught in Irish schools is embedded in the Irish psyche! Audrey has worked as a writer for international companies such as Pandora, Gaumont and NBC Universal Studios and with directors such as Jim Sheridan and Billy August. In 2020, UGC Writers Campus at Series Mania chose her as one of 20 writers to watch. Recently, she has started directing continuing drama on RTE's 'Fair City'. Audrey, who is fluent in French and Italian, lives between Dublin and Paris, where her engagement with climate activism and refugee groups infuses her sensibility with humour and humanity.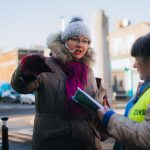 Patricia Kelly is an independent filmmaker and founder of MnáMná Films, an Irish production company based in Dublin. She is the writer and director of feature film Verdigris, which premieres at the 35th Galway Film Fleadh. Her award-winning short films have screened worldwide at film festivals, online and on TV and she has had a comedy radio play broadcast on RTE Radio 1. She has an MA in Screenwriting for Film & TV and was a script reader for Northern Ireland Screen for four years. Patricia is passionate about amplifying marginalised voices, featuring characters and stories less often seen on screen.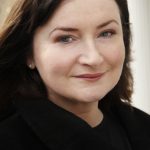 Geraldine McAlinden is an actress, director, writer and producer. She trained with The Gaiety School of Acting, the Focus Theatre, The Factory and the Actors Comedy Studio (LA). Her film and TV acting credits include Patricia Kelly's  Verdigris, The Last Rifleman, Ordinary Love, The Secret Scripture,  Black 47, Bad Sisters, Maryland, Blood and Portrait of a Zombie (for which she was longlisted as Best Leading actress in a feature film in 2013). She's currently doing the MA in Screenwriting for Film and TV at IADT and her feature script Slippery Slopes was chosen for the Wild Atlantic Pitching Competition at this year's Galway Film Fleadh. She's a co-founder of Alchemy 8 Productions and is drawn to stories of human connection and catharsis.

Case Study: Sunlight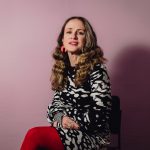 Alibhe Keogan's first feature, IFTA-nominated Run & Jump, was selected as part of the Berlin Talent Campus Script Station and the Sundance Institute's Lab. Directed by Oscar-nominated Steph Green, it premiered at Tribeca in 2012. Her IFTA-nominated film Joyride was released in 2022 and is directed by Emmy award-winning Emer Reynolds with Olivia Coleman in the lead role. Sunlight is part of Screen Ireland's POV scheme and premiered at Glasgow International Film Festival.  Ailbhe was a writer on the BAFTA winning Bad Sisters, Sharon Horgan's dark comedy TV show, which streamed on Apple in 2022. Ailbhe is now working on the second series.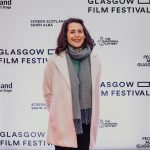 Claire Dix directs both fiction and documentary film.  All of the short fiction that she has directed have won national and international awards. She has been honoured by the Irish Playwrights and Screenwriters Guild and was nominated for two IFTAs. Her first feature documentary Broken Song premiered at the Jameson Dublin International Film Festival in 2013 where it won the Audience Award and the Michael Dwyer Discovery Award for directing. Sunlight is her first narrative feature. 
Fixing it in Post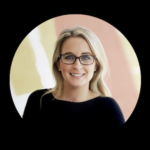 Deborah Doherty has been with Windmill Lane for almost 18 years working as an Audio Studio manager, Producer and now Head of Production across its Film and TV, Commercial and VFX sectors.  She ran the successful Number 4 audio studios from 2005-2019 growing the team and resulting in several IFTA, ICAD, Irish Animation awards and an Emmy nomination. Recent projects include dramas Kin and Smother, features My Little Pony: a new generation, Greta, Black 47, Murder at the Cottage and new VFX work for Netflix and Paramount. She is passionate about finding and developing new talent in the industry and helping Windmill's diverse client base take their projects and exceed all expectations. Prior to joining Windmill Lane, Deborah worked for audio studios in London, and for radio stations and marketing agencies in Leeds after completing her degree there at the University of Leeds. Originally from the Co. Derry north coast, Deborah has lived in Dublin since 2005 and is a busy mum to Noah age 6 and Sadie age 3, and loves living near the sea, walks on the beach, and great TV drama.
Nicky Gogan has had a highly prolific career across many roles in the film industry working as producer, writer, director, editor, development executive, festival programmer and founder of the Darklight Film Festival and Still Films. Through her production company Still Films she has produced numerous award-winning feature documentaries, including Emmy award winning animated documentary Last Hijack. Nicky is now an executive producer at Dublin based animation studio Piranha Bar, as head of development and is also series producer on Mya Go. Piranha Bar combines fascinating characters, irresistible storytelling, and contemporary design to create the next generation of branded and episodic content. Established 20 years ago, Piranha Bar is developing original content with production partners around the world. Nicky, as head of development, combines her ongoing passion for innovation in creative technology and storytelling, in this regard she has developed a bespoke real-time animation pipeline AniMotion using Epic Games Unreal Engine technology and performance capture and now heading up the new VFX department. Nicky is frequently invited to participate on panels, run workshops, sit on juries and evaluate projects, internationally (such as Rio International Film Festival, Annecy), and in Ireland (such as The Global Economic Forum, Galway Film Festival, CGA Belgrade).
In Conversation with Eímear Noone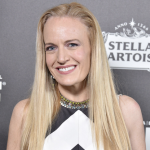 Eímear Noone is an award-winning Irish composer and Dublin-based conductor, composing extensively for film and videogame. As one of the world's premier composers of games scores, Eímear Noone is responsible for some of the most enduring soundscapes on World of Warcraft and other best-selling video games. In 2020, Eímear made history by becoming the first female conductor to perform at the 92nd Academy Award's ceremony. As a film composer, she has worked on film scores for directors such as Gus Van Sant and Joe Dante, orchestrating for Oscar nominee Javier Navarrette (composer of ​Pan's Labyrinth") creating haunting music for thrillers Mirrors and The Hole. Eímear has recently composed the score for the animated feature, ​Two by Two: Overboard (Oops: The Adventure Continues), as well as Canterville Ghost starring Stephen Fry and Hugh Laurie, which premiered at Cannes a few weeks ago.