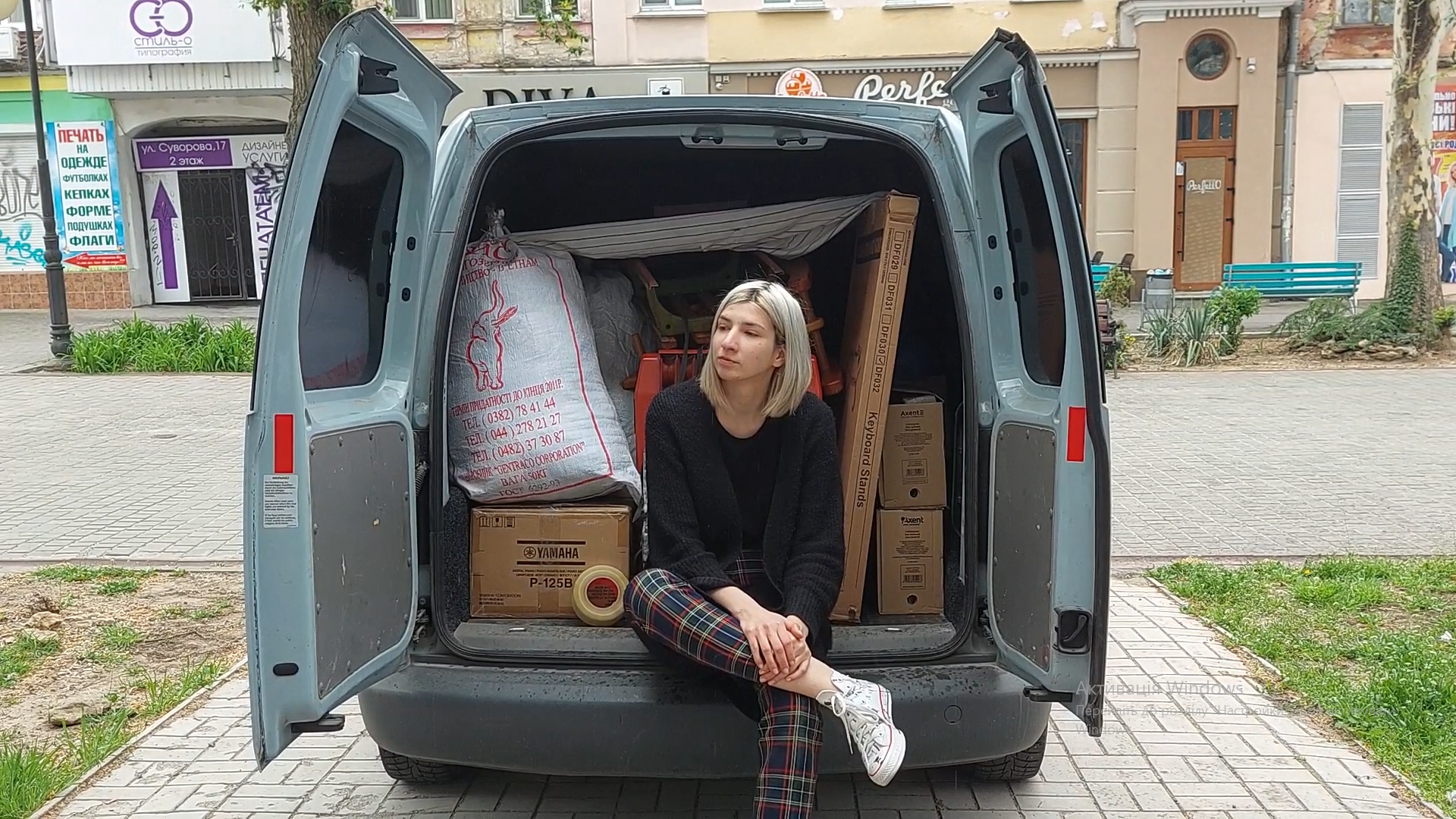 An auction of props donated by Element Pictures from the BBC/RTE show Normal People, raised funds to support Ukrainian Film Makers over the summer of 2022.
Part of these funds have now been awarded to a young documentary filmmaker Li Biletska via the DocuDays/DeutscheAkademie FilmBoost scheme for the creation of a short film. In addition Irish company Outer Limits has offered to provide post-production services pro-bono. The auction was organised by Órla Murphy from the voluntary group Irish Filmmakers supporting Filmmakers.
Winning Project
The winning project by Li Biletska, an emerging Ukrainan filmmaker, originally from Kherson, now displaced and living in Kyiv, was selected from over 400 applicants by an international jury of judges to receive this special bursary from Ireland.
Li Biletska's short film will be about the lives of people living under occupation in the city of Kherson. It documents the inhabitants as they move from their initial hopes of a quick release, into the reality of a longer-term occupation and finally with the sense of an inevitable need to leave the ailing city.
Part of the visual art scene in Kherson, Li has also created the photographic series Home Maria, portraits of women and girls under occupation. This will be her first documentary.
Celebrating an Important Voice
Li said 'Being at the beginning of a new business is very exciting and a little scary. This award is a very valuable support to me as an artist but even more valuable is the opportunity to tell a story about life under occupation in Kherson.  Supporting Ukrainian culture and artists is an important contribution to the victory of the future over the past.'
In a diary on Facebook, at the start of the occupation, Li also said: "Since yesterday, a veil of smoke has fallen on Kherson. And it drags you down. But we hold on. We stubbornly try to live. We still have to plant a forest."