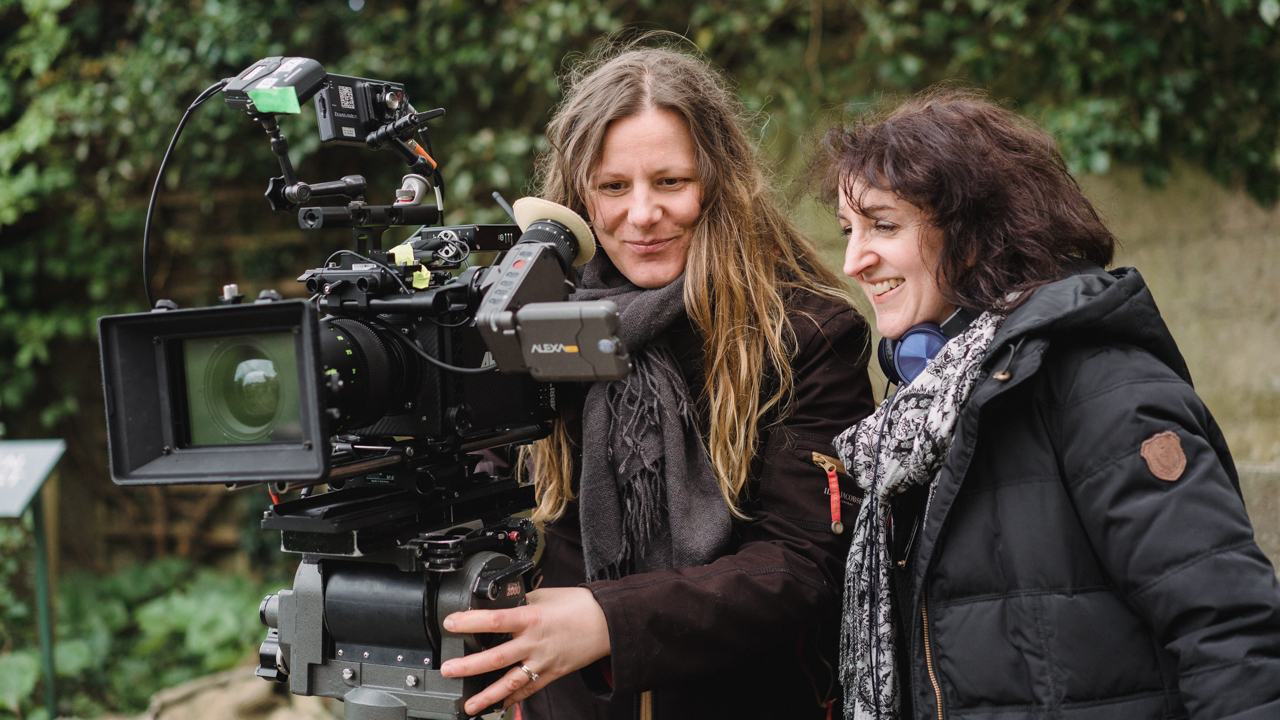 Have you ever wondered what the breakdown of an AD's day looks like? What's the most appropriate way to find a Producer for a project? When it comes to planning shots as a Director, what's best practice? This is the second in a series of interviews where filmmaker Anniina Kankaansivu talks with women from different areas of the industry about their careers and their respective roles.
"Working with a new director is like learning a new language"
Jaro Waldeck is an award-winning cinematographer known for in Orbit (2019) and Refuge (2018)
How did you get your start in the industry? 
My start was not as clean cut as one would hope because I started over in three different countries. I did my Bachelor's Degree in cinematography in Chicago and off the back of that I got an internship on an Oliver Stone movie. I thought that was going to be my big start, but my Green Card was denied, and I had to move back to the Cheque Republique where I did an MA in Cinematography.
When I finished my degree, I decided I wasn't done exploring the world, so I moved to Ireland.  In Ireland it was a difficult start because I didn't have the connections from school, so I had to build my contacts list from scratch by answering ads for a DP for short films or music videos.
I spent four years building my portfolio and shooting for free while working various jobs and saving money to buy my own camera. I also applied for internships, but was often viewed as overqualified, which was disappointing because all I wanted was to get a start and I was willing to start from the bottom.  Eventually, Filmbase hired me as a tutor and that opened doors for me to work on more established productions. I think having a Master's Degree in my field helped as having a qualification like that is quite rare in this field.
What is the most challenging aspect of your job?  
I haven't yet reached a level where very little discussion among the crew is needed when you're shooting so that's something I'm working towards. When you're working with experienced crews everything is discussed in prep, so you agree on lighting and then you let your crew go and light the scene for you without having to tell them which light goes where and what kind of gel to use.
At the moment, I need to be more hands on and specific on the shoot and trying to carve out time for the crew while setting aside time for myself and my camera crew as well. That can be very challenging because you're micromanaging more than you would if you were working on more advanced productions.
I work with people I like and who love doing what they're doing and there's mutual respect. They understand when I don't have time and vice versa.  Making sure you're respectful to the actors is also very important. Cinematography is very particular about the placement of the actors within the space and sometimes you have to remind yourself that you can't go and move them in the same way you move props around. You need to make them feel that they have an ally in you and that you mind their emotional and mental wellbeing as much as the director does.
What is it like working with directors? 
Working with a new director is like learning a new language. It's learning to communicate with the person and making sure they feel safe with you. I have worked with many first-time directors because when I was building my portfolio, the opportunities I was offered were often with emerging talent and as I progressed in my career I got to work with more experienced people.
One of the challenges of working with new directors is making sure that their ego doesn't get in the way when you're discussing the script. Some people are very open to discussion and hearing what works and what doesn't and how it can be improved, but others aren't open to those discussions at all.
You need to be diplomatic because you want to work, but at the same time you want to improve the storytelling and make sure you can be proud of the film.  It's always easier the second time around because you know how each of you work.
It's really a balancing act between managing your expectations for the film and minding the safe space for the director. It's not easy. I have worked with people I won't work with again. It's actually beneficial to go through those experiences because they always teach you something about yourself and the kind of people you can work with in order to remain true to yourself. In the end, the directors you don't want to work with again are the ones who end up teaching you more than the ones you get on with, so I'm very grateful to them
Working with directors is also about relationships. If you can't carry a basic conversation with the person and connect on a human level, then you probably shouldn't work with that person. As a DOP you have the responsibility to tell the director when something's not working. I've worked with people who had such a big ego that I didn't have the courage to tell them that a scene or a transition wouldn't work and sure enough, you walk away with a film that audiences find beautifully shot but they don't know what it was about. That's the worst that can happen.The DOP should feel that they're accepted and not being attacked.
You will build confidence when you can choose the projects you work on. When you don't feel that the project will either make you or break you, you feel more confident saying to the director 'hey can we maybe rethink this'.
I'm currently in a privileged position in that I get to choose who I work with and I always ask to see their previous work. But I can only afford to do that now.
At what stage are you usually attached to a project?  
Usually I would be one of the first people to come on board. If I'm approached for a project where a lot of the work that I should be doing, which is location scouting, storyboarding, etc., has been done before I'm approached, I usually say no because that tells me that the director isn't that open to collaboration. They're just looking for a camera operator, someone who is not there creatively but is there to turn the camera on and off.
As a DOP you need to have a say in all of this. I don't get involved with casting, but I like to know who the other crew members are and I like to know that I'm there from the start so that I can do my job well.
Sometimes, the more inexperienced directors don't realise that the DOP is there to support them. They might feel afraid to approach someone before they can pay you. They might think that if they do everything themselves – find locations, pick props and costumes and storyboard the whole thing – the DOP will see how much effort they have put in and will want to work with them, but it's the opposite.
I want to be there for them because if I have no say in picking locations and colours that work and support the storytelling and the emotional evolution of the characters, I can't have ownership over the work. Experienced directors who understand that the DOP is their creative partner will bring you on board right from the start.
How involved are you in post-production?
I like to sit in on the colour grade and consult with the grader and the director. Sometimes, if there's no budget to pay a post-production house, I might do it myself.
Colour is one of the most important aspects of cinematography. You spend a lot of time discussing what the colours mean, how they evolve and how they push the plot forward. Then your work gets handed off to someone who wasn't there for those discussions and they apply their own interpretations to what they think it should look like and it comes out looking like something different.
As I evolve in my career, there will come a time where I will actually be paid to sit in on the post-production. At the moment I don't get paid for it, but I still like to be present.
What do you look for in a script?  
It can be anything, but the characters have to feel real and believable. I often read scripts that lack drama or a hook that keeps the audience engaged and rooting for someone. The characters can be very colourful and interesting, but nothing really happens. This is especially true for writers and directors starting out.
These days I get more excited about who it is I'm working with than the script itself. When I say yes to something though, the script has to meet a certain threshold but it's more about the director and the cast they're bringing in – and about whether I have the budget to work with a more experienced crew.
Is it better to specialise in one field only or to have a wider skillset?
During the first two years of my degree, I had to dip my toes into all areas of filmmaking before specialising in cinematography. Understanding what each profession does is necessary so that I can successfully function on set and analyse the script with the director because I know what shots the editor needs to make a cut.
As far as education goes, one should dip their toes into everything but when you get into the real world, I think it's important not to be jack of all trades and to focus on one aspect and to hone your skills in that area. People want to know that you're not spread thin over many disciplines. Diversifying can be a way of bringing some money in your pocket, but I don't think it helps in career advancement.
I told one of my assistants that if you want to become a DOP, you need to shoot as much as you can. While you can make a living as a camera assistant on big jobs, you have to have a cut-off point where you stop taking those jobs, because after a while you get pigeonholed and people will be reluctant to let you step up because they depend on the work you're doing.
Keep your eye on the ball and have some sort of a cut-off point. The same goes for doing unpaid work. At some point I had to put my foot down and stop taking unpaid work.
What do you look for in camera assistants? 
Ideally, an assistant should be around you without you knowing it, but they should listen to everything you discuss with your gaffer, your focus puller and the director so that they are in on what's going on and they can predict when you're about to need them for something.
Assistants who are chatting to other crew members are useless to me. I need them close to me to know what I'm discussing with the crew. When I was in film school, I was told to be all ears and predict what the DOP is going to need. It can be anything from handing them a bottle of water when they're thirsty to setting up a dolly.
A good camera assistant also leaves their ego at the door. Sometimes you may want to impress the DOP and let them know you know something, but when the DOP is sharing something with you it's not about how much you know. They want to impart on you what they know. You need to park your ego and listen because that shows you're interested, and the DOP will bring you on another gig or recommend you. It's important to be receptive to guidance.
There's a fine balance though. Sometimes I get assistants who are so eager to learn that they ask too many questions. As the DOP you're responsible for so many areas of the shoot that sometimes you need some mental space. Sometimes you need to save your questions for lunchtime, not when you're shooting.
What's the best way of building your network? 
In Columbia University in Chicago, we were told to make sure to make friends in college because those are the people who will later carry you through your career. I didn't quite get it at the time, but then I went to Prague and made friends with directors who then started giving me paid gigs.
I realised that these are actually the people who are going to give me work because the way productions work is you hire a director and they then bring the DOP on board.
It doesn't mean the work will come straight away. You also need to be proactive in reaching out to production companies and willing to be flexible.
I have to say it was much easier in the States and in the Cheque Republique. In Prague, the school had an agreement with the broadcasters who came to us with projects while we were still in college, so we were able to be immersed in the work environment straight away. In America, the universities have agreements with key industry people, and send them their best students. That's how I got my internship on the Oliver Stone gig.
In Ireland they don't really have this tradition. What you can do though is get together with your friends from school and shoot your own films as well as answer any calls for new entrants and attend as many networking events possible.
Be proactive and don't be afraid to ask to get involved, but don't expect to get paid right away. I understand that we all need to put food on the table, but if you're going down the DOP route you're not going to get paid right away. It might take years.
So, make sure you understand the challenges and that you really want to do it. You need to have a sense of conviction. In Columbia they told us not to expect to work for money for at least a year after graduation and that's in the US where you can get paid work quicker than here. I'd advise you to be prepared to have another job to sustain yourself for at least two years.
When I was at Filmbase, I could spot when some of my students had that drive in them and those were the students I then brought on my own shoots. One of them is now crewing on all major productions in Ireland which is great to see.
What advice would you give to aspiring cinematographers?  
I would recommend getting a qualification. That's the route I chose, and it taught me so much. Having the support of a community of knowledgeable teachers and a structured curriculum really helps. The schools also give you access to equipment you wouldn't have access to on your own and you're paired with other students and you get to put into practice what you've learned.
If you really want to be a DOP, find a renowned film school, go get a qualification and shoot anything you can get your hands on.
Initially it may not be a project you will be proud of, but you have to shoot bad stuff in order to figure it out. Once you're getting paid, you can't afford to do that but in school it's your responsibility to make mistakes.
About Anniina Kankaansivu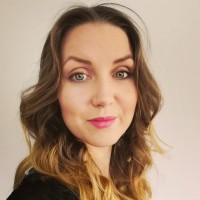 Anniina Kankaansivu has an MA in Broadcast Production from the National Film School and has worked across various roles from researcher and script editor to production coordinator. She is passionate about producing high end drama for film and television and is currently developing a feature film directed by Mirko Mastropasqua. Before changing careers, Anniina worked in sales looking after international client accounts. Originally from Finland, she lived in France for nearly a decade and speaks fluent French and Finnish.

Follow Anniina on LinkedIn here.