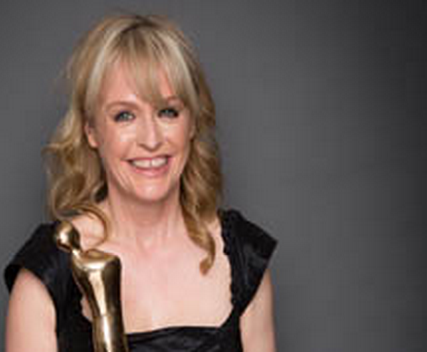 In Conversation with Emer Reynolds
An interview with writer, director and IFTA-winning film editor Emer Reynolds, courtesy of Film Ireland.
Emer has won IFTAs for Timbuktu (2003), her work on the opening series of Channel 4's groundbreaking Shameless(2004), My Brothers (2011) and One Million Dubliners (2015). Emer's other feature credits include The Good Doctor, The Eclipse, The Actors, Small Engine Repair, and I Went Down. Most recently, Emer has worked on Terry McMahon's Patrick's Day.
Notable documentaries include The Asylum, Today is Better Than Two Tomorrows and We Went to War. Emer has written and directed four short films: Slumber, Man, The Widow's Son and White, and directed the RTÉ drama 6 part-series Trouble in Paradise. Here Was Cuba was her documentary directorial debut.