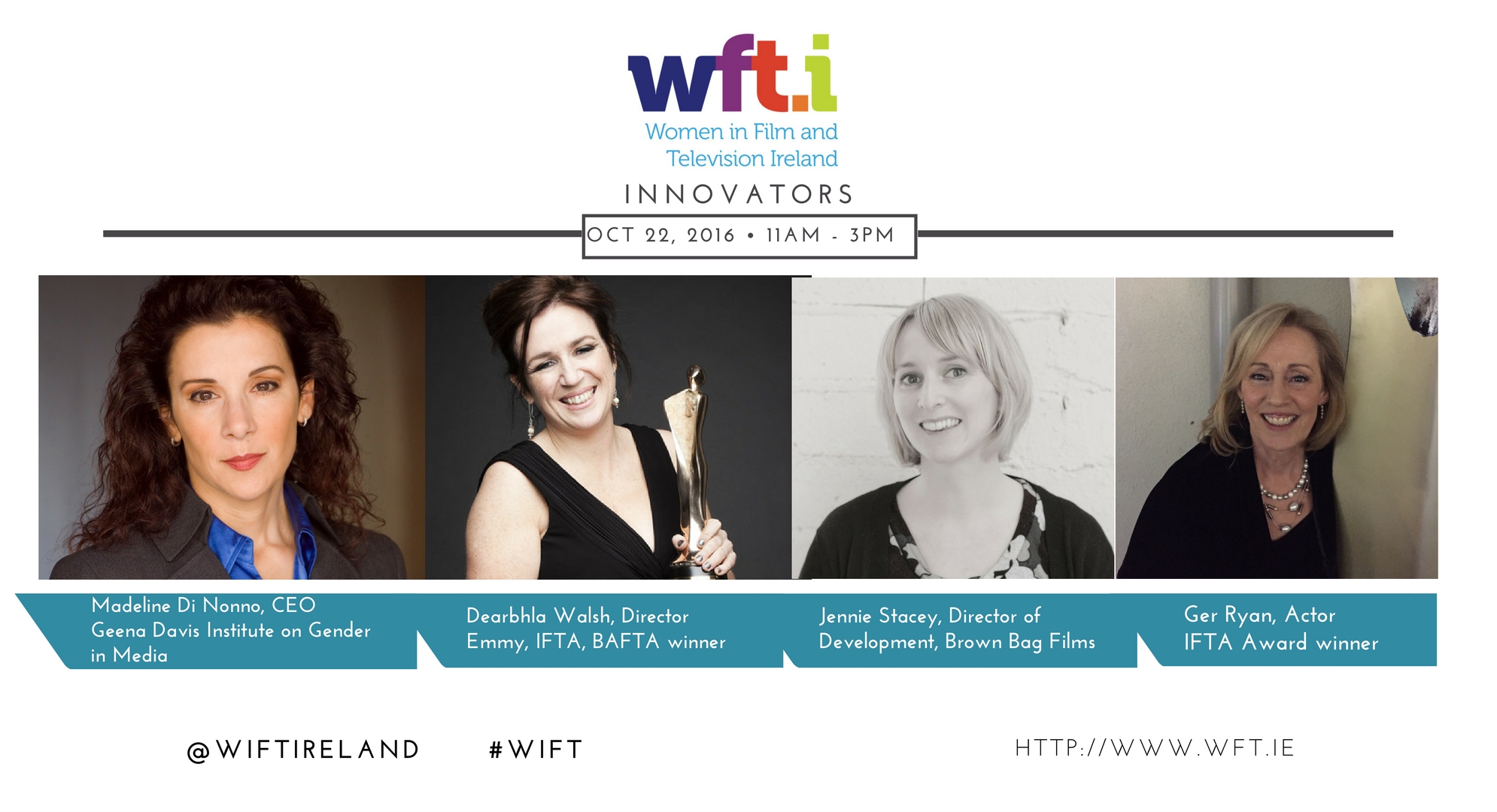 'Innovators' Presentation and Panel Discussion at the Lighthouse Cinema, Dublin October 2016
Women in Film and Television Ireland in collaboration with the U.S. Embassy in Ireland, presented our October event INNOVATORS, with a particular emphasis on creative, business and technological innovations in an ever-changing media landscape.
The event began with a presentation from Madeline Di Nonno, CEO of the Geena Davis Institute, followed by a panel discussion with Madeline Di Nonno, EMMY award-winning director Dearbhla Walsh, Jennie Stacey, Director of Development at Brown Bag Films, moderated by acclaimed Irish actor, Ger Ryan. The panel came together to talk about the technical and creative innovations they are witnessing in their fields and the issues facing the media industry, particularly in film and television.
Listen to the full two hour event below, thanks to Steven Galvin at Film Ireland, and click here to read more about the event's highlights.