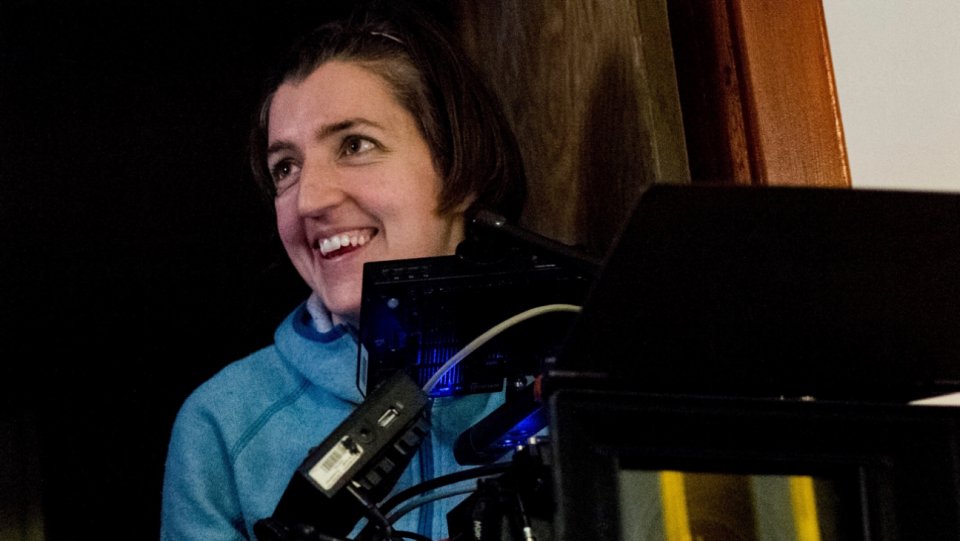 Amazing women on this The Hollywood Reporter list! Emer Reynolds, Nora Twomey, Aoife McArdle and Kate McCullough. 
Taken from the Hollywood Reporter, 19/10/17:
10 Rising Irish Stars to Watch
Directors, writers, producers, cinematographers and actors from the Emerald Isle have been making noise in projects from 'The Avengers' to 'The Breadwinner.'
A casual glance at the Academy Awards over the past couple of years will show just how far Ireland's homegrown film industry has come.
But behind the big names of Lenny Abrahamson (director of Room), John Crowley (Brooklyn), Tomm Moore (Song of the Sea, Secret of Kells) and Ed Guiney (producer of Room and The Lobster), a growing legion of up-and-coming talent is now making a name from itself and ready to burst onto the global stage.
From a number who saw their projects bow at this year's Toronto, to an animation director many expect to be heading to the Oscars, a filmmaker who smashed the local box office and an actor getting a step up to stardom via the world of superheroes, here's our pick of the 10 names likely become the major talking points in the near future.
A version of this story first appeared in the Oct. 18 issue of The Hollywood Reporter magazine. To receive the magazine, click here to subscribe.
Peter Foott

Director-writer, 'The Young Offenders'

Courtesy: Irish Film Board

The Young Offenders — Foott's low-budget debut feature about a couple of hapless Cork teens chasing a lost bale of cocaine washed up on the coast — was a smash hit last year, becoming 2016's biggest local film at the box office (and the fastest ever to pass 1 million euros). It was snatched up by Netflix and spawned a BBC TV adaptation, which the 41-year-old is currently shooting.

Aoife McArdle

Director-writer, 'Kissing Candice'

Courtesy: Irish Film Board

Already a highly respected name in commercials and music videos — most notably the critically acclaimed 13-minute short for U2's "Every Breaking Wave" and Bryan Ferry's "Loop Di Li" — Omagh-born McArdle made the leap to feature films with her Toronto-debuting Kissing Candice, an unconventional love story and coming-of-age drama — which she also wrote — set in a seaside town along Ireland's north/south border.

David Freyne

Director-writer, 'The Cured'

Courtesy: Irish Film Board

After a number of award-winning shorts, Freyne, 35, landed Ellen Page and Sam Keeley for his directorial debut The Cured, a zombie horror-thriller that unfolds in the aftermath of a devastating virus where the infected can be cured and reintegrated into society. The film bowed as a special presentation in Toronto, earning solid reviews and picking up a North American distributor in IFC.

Nora Twomey

Director, 'The Breadwinner'

Couresty of the Irish Film Board

After working on Oscar-nominated animated features Song of the Sea and Secret of Kells with Cartoon Saloon (which she co-founded), Twomey's directorial debut The Breadwinner — about a headstrong young Afghan girl and based on a beloved novel — looks likely to follow a similar path to the Academy Awards. Coming with A-list support from executive producer Angelina Jolie, the film was a critical hit after premiering in Toronto.

Emer Reynolds

Director, 'The Farthest'

Courtesy of PBS

The Grierson Awards-nominated feature documentary director and multi-award-winning editor saw her doc debut Here Was Cuba — described by The Hollywood Reporter as a "real-life end of the world thriller" — screen at festivals worldwide. And Reynolds' latest film, The Farthest, telling the ongoing story of the Voyager space mission, scooped three awards — including the audience award — at the Dublin Film Festival, screened at Tribeca and was picked up for broadcast by PBS.

Andrew Freedman

Producer, 'Kissing Candice,' 'His & Hers'

Courtesy of the Toronto Film Festival

After half a decade producing shorts, Freedman, 36, broke into the feature world with the acclaimed and imaginative doc His & Hers, a 90-year-old love story told through the collective voices of 70 ladies at different stages of their lives. His latest feature, the searing and atmospheric coming-of-age drama Kissing Candice, directed by fellow rising name Aoife McArdle and produced via Freedman's own Dublin-based Venom Films banner, debuted in Toronto's Discovery section in September.

Piers McGrail

Cinematographer, 'The Cured'

Courtesy: Irish Film Board

After several years shooting shorts, music videos and commercials, McGrail, 31, filmed his first feature, Kelly + Victor, in 2011. The drama would go on to earn a BAFTA for outstanding debut. Since then, McGrail has been behind the lens for features such as Glassland, starring Toni Collette and Will Poulter, and, more recently, the PBS/BBC TV miniseries Little Women. His latest film, the Toronto-bowing postapocalyptic zombie drama The Cured, starred Ellen Page and was acquired by IFC.

Alan Maher

Producer, 'Song of Granite'

Courtesy: Irish Film Board

In producing SXSW-bowing doc/feature hybrid Song of Granite, Maher, 44, helped bring the dramatic life of legendary Irish sean nós (old style) folk singer Joe Heaney to the big screen. The film has since been selected as Ireland's submission for the  foreign-language Oscar race. Maher also exec-produced this year's doc Grace Jones: Bloodlight and Bami.

Tom Vaughan-Lawlor

Actor, 'The Cured,' 'Maze,' 'Avengers: Infinity War'

Courtesy: Irish Film Board

Although Vaughan-Lawlor received positive reactions for his turn in zombie horror flick The Cured, has the real-life prison escape thriller Maze coming up. This year also sees him star in acclaimed Brit indie Daphne, and the future for this 39-year-old already seems secure: He's set to appear in Avengers: Infinity War.

Kate McCullough

Cinematographer, 'The Farthest'

Courtesy: Irish Film Board

A Sundance winner in 2010 for her cinematography on the documentary His & Hers, and with awards already under her belt for Mummy's Little Helper, Out of the Blue and Hibernation, McCullough, 36, recently earned high praise for The Farthest — recounting the story of NASA's ongoing Voyager space mission.