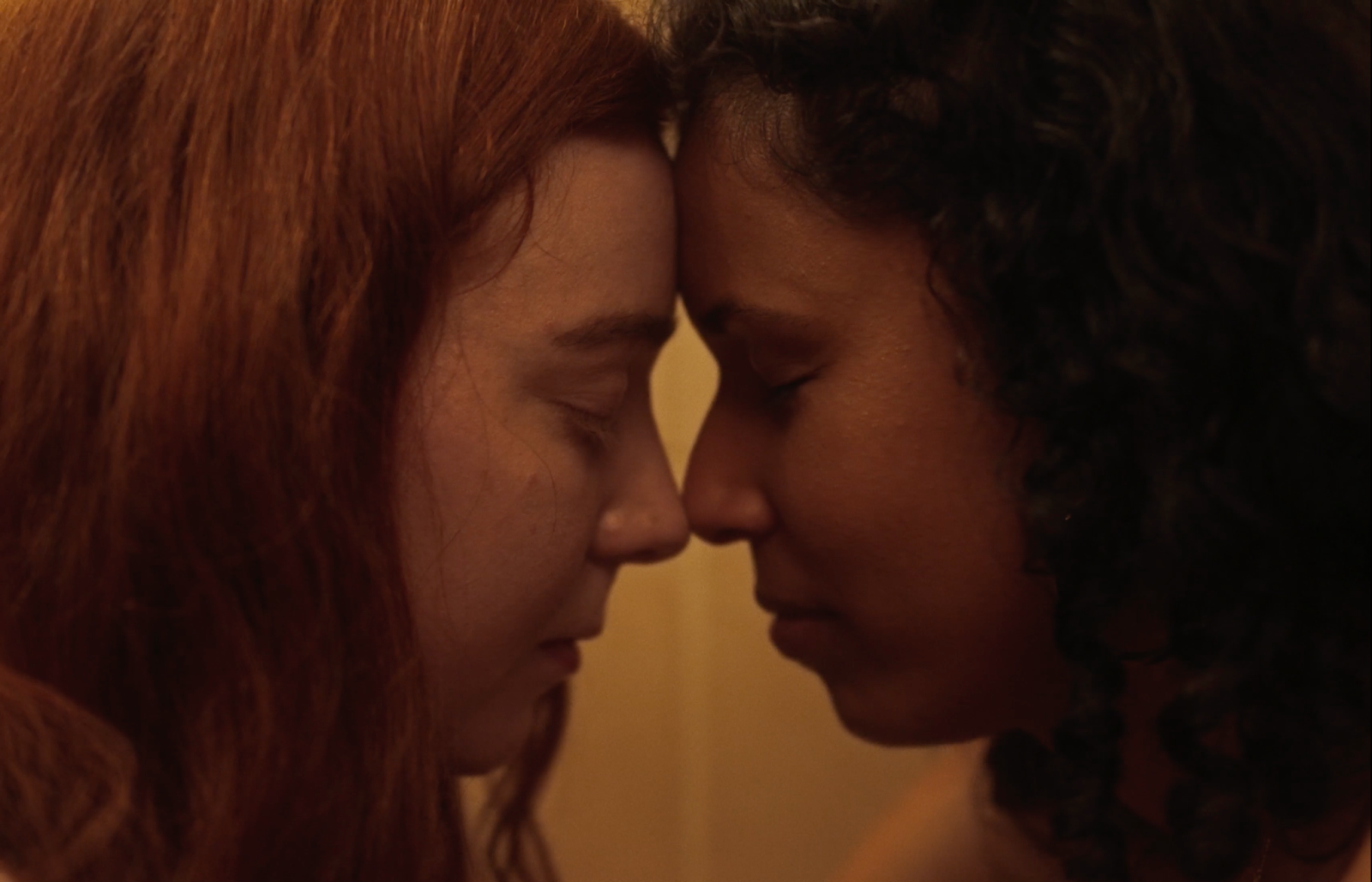 Irish Women in Harmony have released  'Only A Woman' featuring RuthAnne, Aimeé, FeliSpeaks, Erica Cody & Eleanor McEvoy. This video is directed by WFT Member Ais Brady and produced by WFT Showcase Winners Alfonso Films. Is a thematic exploration of daily issues facing women in Ireland today.
"'Only A Woman' is about what it is to be a woman today. And what better way to celebrate that than to feature the chorus of the iconic Irish song 'Only A Woman's Heart' written by Eleanor McEvoy. Theadded our own original spin on it with beautifully written spoken-word verses by FeliSpeaks, with vocal features by our own Aimee, Erica Cody, and myself, plus a vocal cameo by Eleanor McEvoy herself. We hope the song connects and inspires and empowers a new age of womanhood for all." – RuthAnne Cunningham.
The track marks the recorded debut of fast-rising Nigerian-Irish poet, performer and playwright Felicia Olusanya, better known as FeliSpeaks. FeliSpeaks timely, lyrically observed verses are punctuated with soaring, heartfelt choruses from IWIH mainstays Aimee, Erica Cody and RuthAnne herself. Closing the circle is a haunting vocal introduction from Eleanor McEvoy.
WFT Member and Director Ais Brady says: "Irish Women in Harmony is a female collective that works to inspire and champion female causes. I think it's a really special project and was something I was very keen to be involved in. Our aim was to make a film that focused on the daily challenges that Irish women are faced with today, regardless of their age, creed, environment etc. I wanted to portray the minutiae of those challenges: a single mother who despite her love for her child is longing for a youthful, care-free existence, a sickly widower who's trying to keep herself afloat independantly and a lesbian couple who are living at home, a representation of the current housing crisis and the struggles facing young people in our country today. I'm really proud of what we've achieved with this. To me it feels like an honest reflection on some of the more challenging – and perhaps lesser spoken about – aspects of femininity in Ireland today. My hope is that this film and song will be found by women throughout the country who may be dealing with their own issues. Hopefully this film can show them that they're not alone."
About this Video
Cast:  Emer Casey // Jéssica Filizola // Megan Jack // Natalie Valentine // Ace Bradley Donaldson // Bobby Kelly Flynn // Diana O'Connor
The video was produced by WFT Short Film Showcase winners Alfonso Films, an all female production company based in Dublin, consisting of Claire Byrne, Emma Wall and Jo Halpin. Since forming in 2017, Alfonso Films has made 3 award winning short films, music videos and commercials. The team are now in post production on their next short film and in development on their debut feature film. Alfonso is passionate about discovering new and exciting talent and wants to pass a mic to under-represented voices on screen and work to correct the imbalances both in front of and behind the camera. The more diversity and inclusion in the film industry and on our screens, the richer our stories become which is why Alfonso was excited to become part of the production of 'Only Woman' and to work with Ais Brady on such a beautiful and important project.
The video was filmed over the course of two days in Dublin, Ireland, with a small crew:
Director: Ais Brady
Producers: Emma Wall, Jo Halpin & Claire Byrne
Director of Photography: Evan Barry
Focus Puller: Meagan Spellman
2nd AC: Dean Gordan,
Gaffer: Steve Kingston
Art Director: James Donnelly
Editor: Alex Lynch
Colourist: Leandro Arouca from Element Post
Label: RubyWorks / Roger Quail