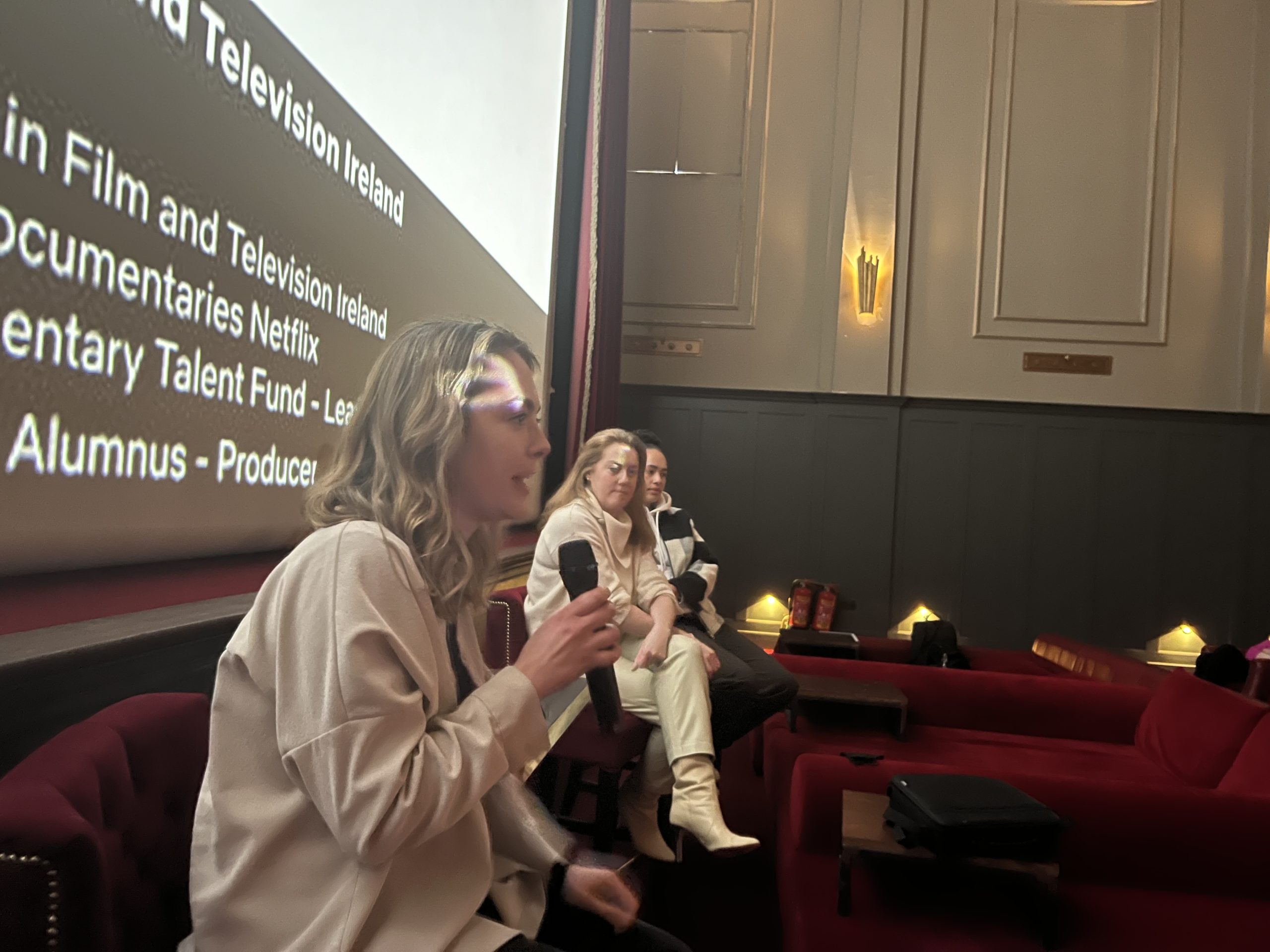 WFT Ireland was delighted to partner with The Netflix Documentary Talent Fund to present a special in-person information session and screening on Thursday, 9th February 2023 at the Stella Theatre in Rathmines.
We apologise for the quality of the audio from this live event but we hope you enjoy the content.
This year the theme of the Netflix Documentary Talent Fund is on Connection.
Netflix has five funds of £30,000 to make a short documentary film between 8-12 minutes long and selected filmmakers will benefit from the guidance of Netflix and other filmmaking professionals. The fund closes on 16th February.
Read the guidelines, F.A.Q's and make an application here: www.netflixdocfund.co.uk