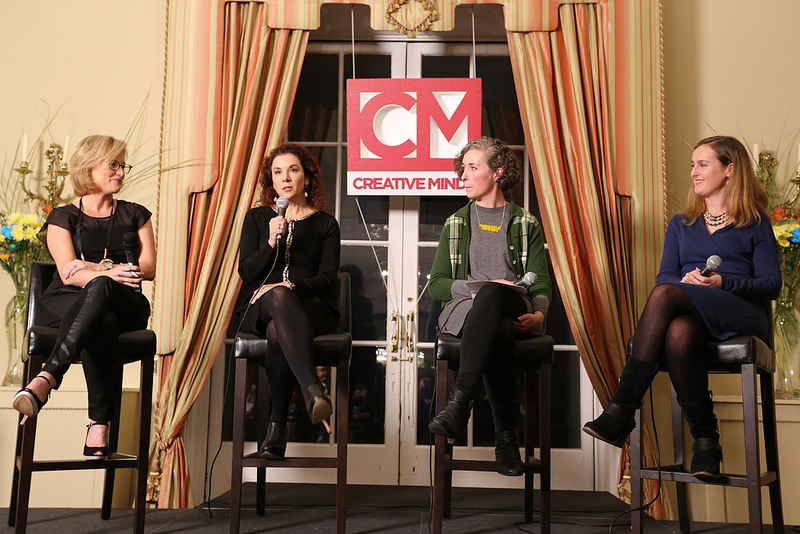 The US Embassy in Ireland hosted a Creative Minds event at the end of 2016, on "Closing the Gender Gap in Film/TV and the Performing Arts." It featured Madeline di Nonno, CEO of the Geena Davis Institute on Gender in Media, alongside Rachel Lysaght, Chair of Women in Film & Television (WIFT) Ireland, and Lian Bell, founder of Waking the Feminists (WTF), and Margaret Ward (Founder of Women on Air and Broadly Speaking).
You can listen to the event as it was recorded for The Irish Times Women's Podcast: https://soundcloud.com/irishtimes-women.
The Geena Davis Institute is the only U.S. non-profit working with the entertainment industry to improve gender diversity through research-based programs.  Di Nonno spoke about shared U.S.-Irish goals in the area of advancing gender equality, and brought a U.S. perspective to addressing the gender imbalance.  The panel also discussed the range of advocacy efforts needed to create a sustained policy for inclusion and gender equality/economic parity for women across film, TV and the performing arts.