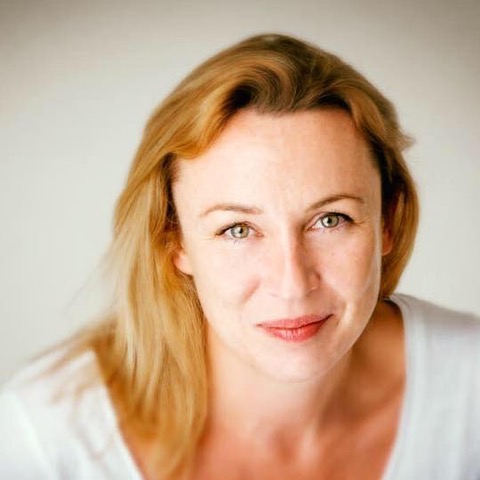 At WFT Ireland, we are constantly inspired and impressed by the caliber of work being done by our members across the film industry. So much so, that we have decided to celebrate their achievements with our monthly slot 'Member in Focus'. For July, we are thrilled to feature the work of Roisin Kearney, a writer, director and producer, whose projects have been snapping up awards at festivals across the globe. We spoke with Roisin about her filmmaking processes, her experiences in the industry and where she gets her inspiration from.
What were the films that you loved and that inspired you when you were younger?
ET, I love to cry at films. The Breakfast Club, I love throwing vastly different characters together and seeing what happens. Rocky Horror Show, I did lighting for in the Classic Cinema when I was 16 (I think it was over 18s!) Dangerous Liaisons – I was fascinated by the manipulation (coercive control), the destruction, the redemption, and was a little bit in love with John Malkovich.
Can you tell us a little about your background? What drew you to the world of film?
I studied Theatre Studies in college and went straight into the City Arts Centre as a theatre tech where I worked for two years. I continued working freelance in theatre both acting and backstage and branched into some film acting on occasion. I loved it but was far more interested in behind the camera than in front. When Triona Campbell rang me to ask if I would work on a low budget feature (by Stephen Kane) for her I jumped at the opportunity and headed off to Jersey for a month. I went on to work in lots of different areas in film with a huge number of talented people. Each set was an education.
What was your first job 'on set'?
Outside of acting in numerous shorts, my first job was as a chaperone on set. It was great getting to work with the young actress. I had also been very heavily involved in the casting of the role, which I found really interesting. They were probably ready to kill me, though, as I would happily spend half a day with each of the actors.
Sounds like a great experience!
In fact, the first person to give me an on-set job, Triona Campbell, was also the person who pushed me to go back into the industry after taking time out with the kids. She signed me up for a writing course with Eilish Kent in Filmbase and has been a huge support and advocate.
You've worked as an actor, a writer, a producer and as a director across a number of projects. What do you think are the most important aspects of each of these roles?
Actor – I was never much of a film actor. I was much more into theatre but from my perspective now, I would say:
Rehearse, if you can, with who you will be playing opposite.
Ask the questions. If you are unsure of the tone, pace or anything else, ask the director.
Don't be scared to be ugly. If you are preoccupied with how you look on camera that will come across on the screen.
Commit to your performance. If you feel it on the inside, we will see it on the outside.
Reaction is just as important as action.
Writer – if it's not in the script it will not be on the screen. There is a natural way people tell a story. This has been broken down into a format for scripts. It is incredibly important but can sometimes be frustrating. Take advice but don't get lost in your rewrites. Sometimes you have to put it down and walk away for a little while. Writing a script is like writing a piece of music, one bum note can throw the whole thing off. You are asking an audience to give their time and money to allow you tell your story, appreciate them, make sure every moment is worth their investment.
Producer – Being a producer is much like being a mammy. You encourage as much as possible, you negotiate any disagreements, you plan for every possibility in advance but you always have an extra spud in the pot in case someone unexpected comes for dinner!
Directing – I never thought of myself as a director but I have enjoyed what I have done and definitely plan on directing more. I think directing is all about planning and casting. You need to know every shot in your head. Spend time with your actors and heads of department so each has the opportunity to foresee any difficulties. Nobody makes a film alone, each person along the road has an invaluable role to play which, ultimately, is what we see on screen.
That's very insightful! What are your main tips for writers?
A film is made three times, once by the writer, once by the director and once by the editor. Never be precious, anyone who gives their time and talent, and any stage of production, is doing so to make the end product better. Always look at your script from the protagonist's and antagonist's point of view. Do your research and don't tackle a subject from a preconceived point of view.
Has working in one of these roles, impacted your performance in another? 
I think it is crucial to at least have a knowledge of what each person does on a set. Working in different areas has given me a huge amount of knowledge when it comes to making film. For instance, producing has taught me not to write in 15 different locations and with a car chase when your budget is 200 quid!
Every job I have ever worked on has impacted how I do the next one. Every actor who walks on set needs to be given some time, enough time to understand where a performance should be pitched. Every department head needs their time to set up. People have to work together for the best outcome but ultimately there has to be one boss… and that's the 1st AD. The only phrase I never want to hear onset is "Sure we can fix that in post".
When it comes to storytelling, what are the types of stories, themes, situations that you are drawn to?
I like writing stories that explore relationships and how people with different perspectives interact. I particularly love to see how different generations interact and learn from each other. I am very interested in politics and social issues so those themes have been important in my work.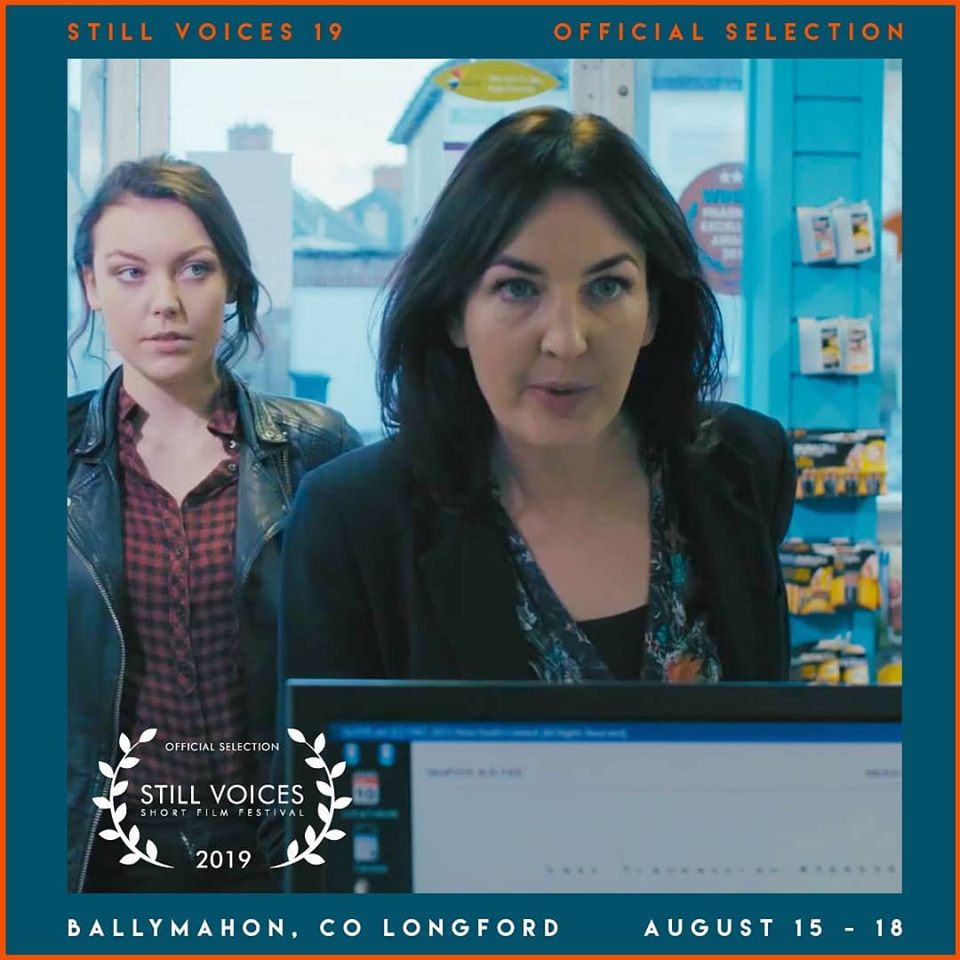 From vague concept to final draft – what is your process when writing a script?
I usually come up with a character and a situation. They swim around in my head for a little while, then I write a really bad script, get stuck and forget about it. That is until I'm standing in the supermarket packing the shopping and all of a sudden, I think: "That's why they couldn't get into the disco". Then I go home and finish off the bad script and start where any other normal person would start. I then try and do a longline and treatment. I used to always write in longhand, but even I struggle to read my own handwriting. I don't think you are ever quite finished a script but you have to hand it over at some stage.
Am I correct in saying The Family Way is almost finishing up its festival run? And a very successful run at that, I might add! Can you tell me a bit about the plot? How has it been received? Are you going to Still Voices with it?
It was written during a screenwriting course with Mary Kate Flanagan at Filmbase and then I went on to develop it with director Nuno Bernardo. Oh, there is still a bit of life left in it, which is great. It is programmed in Still Voices along with a number of upcoming festivals (which I can't mention yet) and will screen on Aer Lingus from August 1st for 4 months along with another short film I made called Algorithms.
It has gone down incredibly well with audiences both here and abroad. I think this is because it is a comedy but also because so many women I have spoken to can identify with the mother-daughter relationship. So many people came up to me after a screening and talked about their own family dynamics. I have also been asked "what happens next" by a lot of people… which is great. I was most surprised by how well it was received by North American audiences, I thought it was very Irish. However, they loved it and it won a number of audience awards over there. I like watching real, relatable characters, so that's what I like to write. I have developed it into a six-part series but we will have to see if anything happens there. It was made on a micro budget and with a lot of good will – but with no money and people eating my homemade pasta dinners most days.
Follow The Family Way on Facebook here.
Follow Run on facebook here.
Your latest film, Run, which just screened in the Galway Film Fleadh, tackles a very tough subject matter, where did the inspiration come from?

Myself and Caroline Grace Cassidy have been friends for years (I won't say how many but more than half our lives!) and decided it would be fun to make a film together. We both love comedy so discussed that….and ended up making a film about coercive control. The new legislation to include coercive control had been introduced on January 1st and there was a lot of discussion about it in the media. The more we chatted about it, the more we felt it was a subject that needed tackling.
The most dangerous place for women in Ireland is in their own home. Coercive control and financial control have always been there. It is why women fought to have the right to collect children's allowance; it is why women getting married were told to make sure they had their "running away money". I have also seen it on the rise in teenage relationships, both by boys and girls, with the use of social media. You can't tackle a subject as complex as coercive control in a 9-minute film but you can highlight the signatures of it, which is what we tried to do. Judging from the questions and comments after the screening in Galway, we were successful in that, with one audience member telling me she found it empowering and another saying it has led them to question aspects of their relationship. For me, there is no better review than that. We have seen coercive control in characters, we have written them, we know them. Run is a film about female friendship and its importance in our lives. However, we also wanted to name, and identify a form of domestic violence that has long been ignored.
Can you tell us a little about The Ferry?
Niall McKay's The Ferry also premiered at Galway Film Fleadh and explores the themes of secrecy and loss set against the backdrop of mother and baby homes in Ireland.  It is led by a cast of three women (Aoife Duffin, Clodagh Bowyer and Deirdre Donnelly), each very different, but thrown together in their search for answers. Niall first sent me the script a couple of years ago and I don't think anyone could read it and not be drawn in by the vivid characters inside this beautifully told story. When he asked if I would co-produce with Marissa Aroy and Clodagh, I jumped at the chance. It was picked as one of the top five short films at Galway and is set to go on to be enjoyed by audiences worldwide.
Follow The Ferry on Facebook here.
When it comes to producing and directing, you've done incredible things with a very low budget – what are your secrets?
I have been very lucky! I have a network of people who love making films and have been very generous with their time and equipment. I don't like asking people to work for free or for an ultra- low fee but it is the only way I could get things made. Every person who has done so has basically financed the films, it is not that I have managed to make things with a low budget, it is each individual who worked on them has invested in making them with me. Included in this are the people who opened up their houses and businesses as locations,  the mammies from the school who minded my kids, and my husband, Mel, who never complains even when he gets home from work and there is an entire crew in the house – or he ends up working as a runner over the weekend.
Are you allowed to tell us what you're presently working on?
I am working on a few different scripts at the moment. I have one feature, female-led of course, and a comedy/drama, which is my favorite. I am also working on a 6×1 hour series about three adult sisters, which again is a dramady. I, like every writer, have a number of projects sitting in drawers at various stages of development. I would like to make one more short, preferably with the sort of budget that will allow me to make it the way it should be made. I am always available to hire by the highest bidder!
Do you have any upcoming screenings or announcements?
Well The Family Way will be on Aer Lingus from tomorrow and is screening on the 15th of August in Still Voices Short Film Festival which I am looking forward to. It and others will be having other outings soon, but nothing I can announce at the moment.
Thanks for chatting with us, Roisin, and we can't wait to catch them!
About Roisin Kearney
Roisin has worked in Theatre, Film and TV for over 20 years. Her writing career started when asked to rewrite female characters for pilots produced by RTE in the mid 90's. She had a successful 10 years working in theatre helping bring productions to stage from writers including Roddy Doyle, Pat Mc Cabe, and John Banville. She continued on the periphery working in script development and reporting on new talent for producers and production companies including Emmy Nominated BeActive Media while taking time out with her three children.
She returned to film in 2014 with her short film The Love Agency and since has worked on a number of short films as producer, writer and director including The Family Way (writer/producer), No Dogs (writer/director), Algorithms (writer/director), Prodigy (producer),  We Have Each Other (producer), The Ferry (co-producer). Her latest two films The Ferry and Run (writer/director) premiered at Galway Film Fleadh 2019. She is currently working on the feature script Remembrance, (6×1/2H),a  TV comedy based on the short film The Family Way, (4x1H), a thriller The Well, (6x1h), a comedy Rest In Peace, as well as a number of short film scripts. Roisin regularly acts as reader and supplies development notes for writers and post production edit notes for directors.
Nominee – New Voice Awards – Edinburgh TV Fest '19
Winner – Best Film Award – Toronto FFF '19
Winner – Audience Award – Chicago Irish Film Festival '19
Winner – Best Comedy – Dublin Independent Film Festival '18
Nominee –Best Female Director –Indie Cork Film Festival '18
Finalist – Palm Springs International Comedy Festival '18
Finalist – Inroads Screenwriting fellowship '18
Winner – Best comedy writing – Top Indie Film Awards '18
Winner – Best short screenplay Waterford Film Festival '17