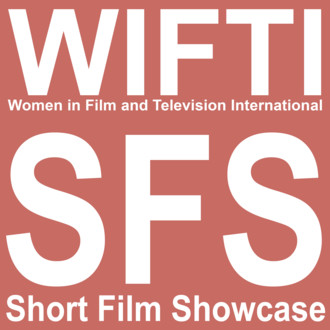 Women in Film and TV International is running a SHORT FILM SHOWCASE and all chapters are invited to take part…!
If you're a current WFT Ireland member, you can submit a short film (that has a female director) for free to the WFT International Short Film Showcase, via Film Freeway. A panel of WFT International judges will select winning entries in the categories of Narrative, Animation and Documentary. There's a $500 prize for each of the three categories.
As well as this, we will gladly put all submitted films on our WFT Ireland You Tube channel (if the filmmakers wish) and we also hope to run a showcase event, screening shortlisted entries, for International Women's Day 2018.
Submission Criteria:
The person submitting the short film MUST be a current WFT Ireland member. You can join WFT Ireland here
The director of the short film MUST be female
The short film must have been made in the LAST TWO YEARS, ie. 2016 or 2017
The film must be 15 MINS OR UNDER
The deadline for submissions is January 10th 2018
How to take part:
Please email WFT Ireland's administrator, Karla, with the subject 'SHORT FILM SHOWCASE'. Please do NOT email Karla unless you are a current member
Our administrator will reply with details (and a letter to confirm your membership and a code for Film Freeway, etc)
Hop over to Film Freeway, use the code, include the letter, and hit submit!
It is FREE to enter
If you have already emailed us (you should have received a response from Karla), there is no need to email again now, this is just a reminder for those yet to get in touch
WFT International says…
"The Short Film Showcase is a powerful demonstration of our members' creativity, vision, and artistry. Founded in 2004, the Showcase presents selected films from Women in Film & TV International Chapters around the world; some of the recent Showcase short films have been nominated for Academy Awards received distribution deals and garnered other recognition globally. WIFTI encourages unique points of view and storytelling that focus on subjects/issues that concern women."