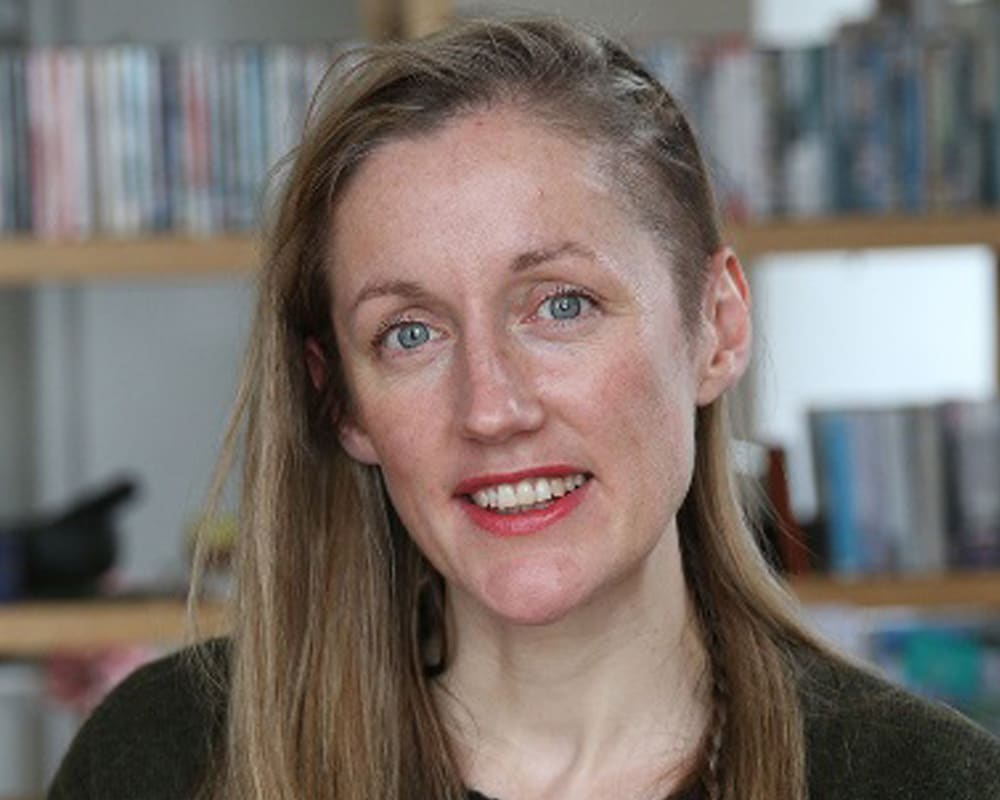 A huge congratulations to Oonagh Kearney, whose project Snow on Beara was one of two selected for the EWA Network's Scriptwriters' Residency! Also well done to our very own member Geraldine Creed, as her project Want was one of two projects which were also shortlisted for the competitive scheme.
Oonagh Kearney
With a BA in English and Philosophy from University College Cork and M.Phil in Irish Theatre from Trinity College Dublin, Oonagh's passion for directing was sparked when she got the job as casting director to Ken Loach on his Palm d'Or winning THE WIND THAT SHAKES THE BARLEY in 2005. Since graduating from the NFTS in London, Oonagh has written and directed several award-winning short films, a Reel Art funded feature documentary and TV pilot for RTE. She shadow-directed on the comedy drama series CAN'T COPE WON'T COPE with Deadpan Pictures in 2016 and her most recent short film FIVE LETTERS TO THE STRANGER WHO WILL DISSECT MY BRAIN won Best Director of an Irish Short at the 2018 Cork International Film Festival, Discovery Award and Best Irish Short film at the 2019 Dublin International Film Festival, and Best Short Screenplay at the Irish Writers Guild Awards in June 2019.
As a writer, Oonagh has participated in several Screen Skill Ireland initiatives, Berlinale Talents, She Writes and the 'Apulia Experience' a five-week international TV writing workshop. Oonagh's feature screenplay SNOW ON BEARA was selected for the Athena IRIS Screenplay Lab in NYC and the BBC Drama Writers Room in 2017 and is in development with Screen Ireland. From January to May 2019, Oonagh was writer-in-residence at Carlow College.
Geraldine Creed
Geraldine is an Irish filmmaker and writer with vast experience of both drama and documentary production. My most recent documentary Mercury 13 was made for Netflix in 2018. My promo for the film won the "Cuban Hat for Best Pitch" at the Hot Docs International Documentary Festival, Canada in 2015. I have a keen sense of narrative and an exceptional visual flair. My experience of film and media production is extensive from feature films to factual and observational documentaries to arts and history documentaries. Currently, I am developing two feature film scripts Want ( formerly Nightcrawler) and Mercury Rising, both have received financial support from Screen Ireland.
About the Berlin Scriptwriters' Residency
EWA's scriptwriters residency programme is a great initiative dedicated to supporting the next generation of screenwriting talents among EWA members. It helps them to enter the industry with the best script possible by working on the strategic positioning of their project. Its purpose is to give two selected women scriptwriters or directors the opportunity to be mentored by a script consultant, to work with her before the Berlinale and to attend the EFM at the Berlinale to make connections.