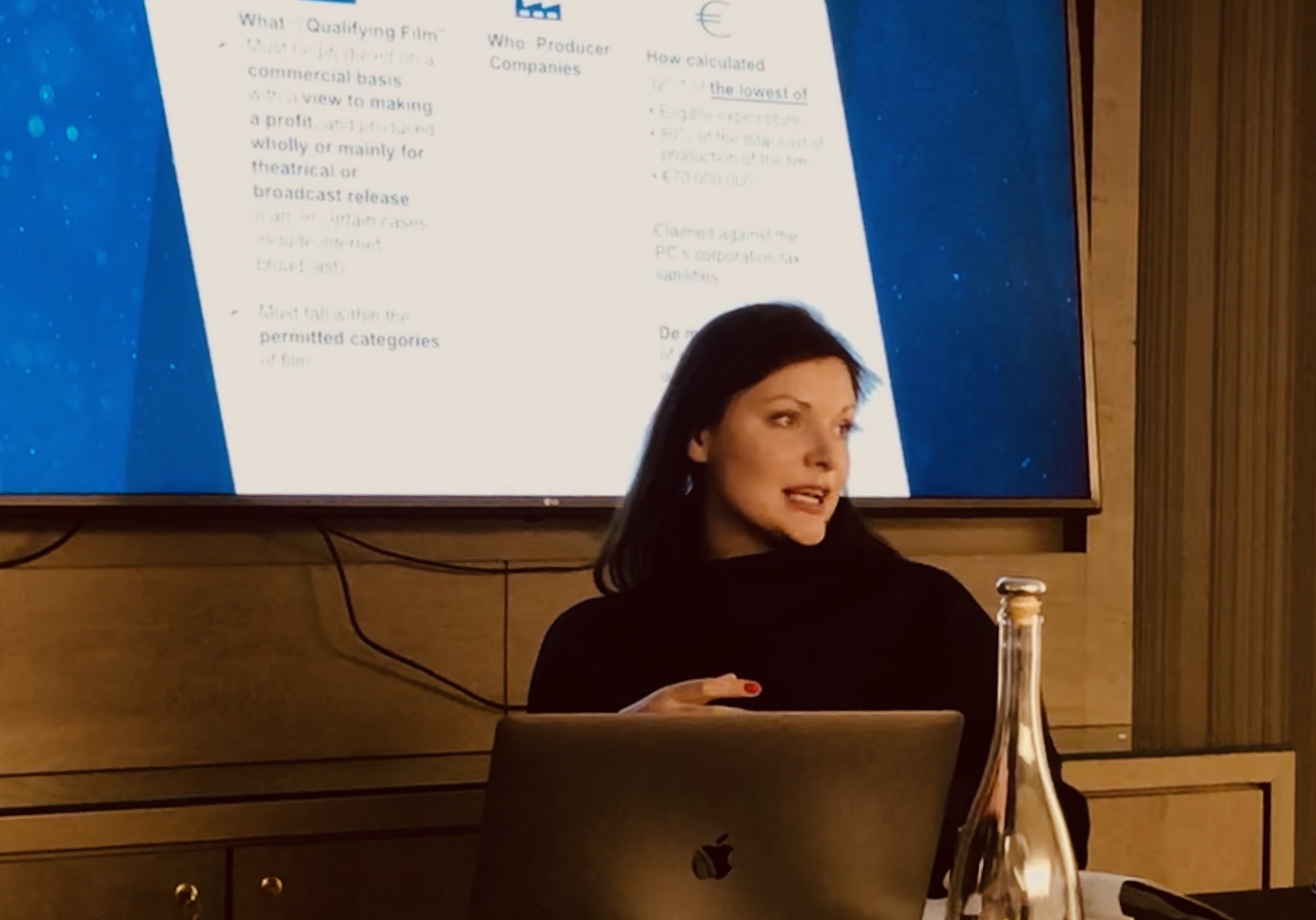 It's time again for the monthly WFT Podcast! This is the audio from our Legal Clinic event at the Cork Film Festival 2019, where LK Shields media law expert, Associate Solicitor Aideen Burke explains Section 481 in detail.

About this Event
What does changing legislation mean for the industry? How can filmmakers avail of Section 481 to get their films across the line? WFT Ireland, in conjunction with the Cork Film Festival, hosted a special legal event for filmmakers on Thursday, 14th November 2019. The day saw a presentation by Aideen Burke from Irish entertainment law firm LK Shields. In this podcast of the live event, Aideen goes through the ins-and-outs of Section 481.
This event was possible thanks to the generous support of the BAI, the Cork Film Festival, and LK Shields.
Section 481 is a tax credit, incentivising film and TV, animation and creative documentary production in Ireland, administered by Ireland's Department of Culture and the Revenue Commissioners
Click below to listen on Soundcloud, however, you can also listen to us on iTunes, Stitcher, Castbox or Spotify – and while you're there give us a like/follow/review!