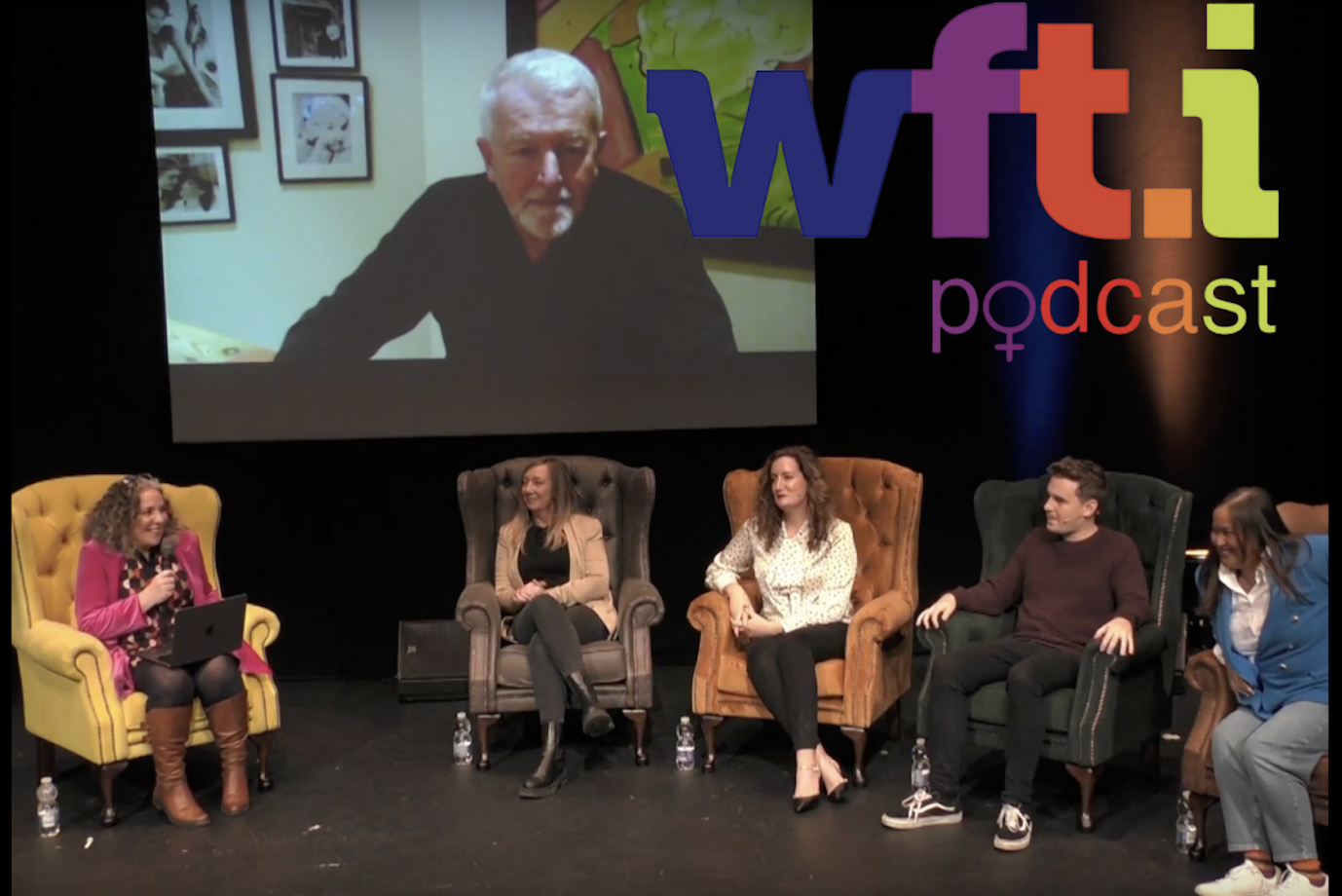 Is the future of film on the Island of Ireland decentralised? On Thursday 1st December, WFT Ireland in partnership with Wexford Screen Writers Academy and with the support of BAI presented Producing Beyond the Pale. This lively industry discussion, covering all aspects of filmmaking outside of Dublin took place in the National Opera House, Wexford.
This event has been made possible with the support of the BAI.
Ivan Dunleavy – Co Founder of Tara Studios
A career spent in in senior leadership roles in the film, video and music industries in both publicly quoted and private companies in the UK and internationally. CEO of Pinewood Studios Group for over 18 years and the co-founder of Tara Studios in Wexford.
Ann Mulrooney – Studio Manager
Cartoon Saloon is a five-time Academy Award®, Golden Globe®, BAFTA® and Emmy nominated animation studio founded by Paul Young, Tomm Moore and Nora Twomey. From award-winning shorts to feature films and TV series, Cartoon Saloon has carved a special place in the international Animation industry. Based in Kilkenny, Ireland the studio has a crew of over 200 artists and technicians in production and project development.
Roisin Keown – CEO and Creative Director The Brill Building
Roisin Keown is one of Ireland's most awarded advertising creatives. In 2019 she founded her own creative-led creative agency The Brill Building, where she serves as CEO and Executive Creative Director, now recognized as Ireland's most  awarded new creative agency.
Marissa Aroy – Producer and Director
Marissa Aroy is a documentary producer and director and Board Member at WFT. She received an Emmy award for her PBS documentary "Sikhs in America."  Aroy, a Fulbright Scholar, was the recipient of the first ever Hatsuye Yamasaki Award for Visionary Leadership from the College of William and Mary in the US.
Robert Higgins – Producer and Director
Robert Higgins is an award-winning producer director, writer and co-founder of Harp Media. He recently co-wrote and directed his debut feature film 'Lakelands' which won the Bankside Award at the Galway Film Fleadh for best marketplace project and has been acquired for UK and Ireland release by Wildcard Distribution. It won Best Irish Film at Galway Film Fleadh and Kerry Film Festival.
Fiona Kinsella – Head of Production Tile Media.
Wexford woman Fiona Kinsella is a Producer and Line Producer with over 25 years experience in the Irish and International Film and Television Industry. Her company Jumper Productions has produced branded content for the likes of Heineken, O2, Jameson, Renault and Skoda and provided production services for artists including Rihanna and One Direction.