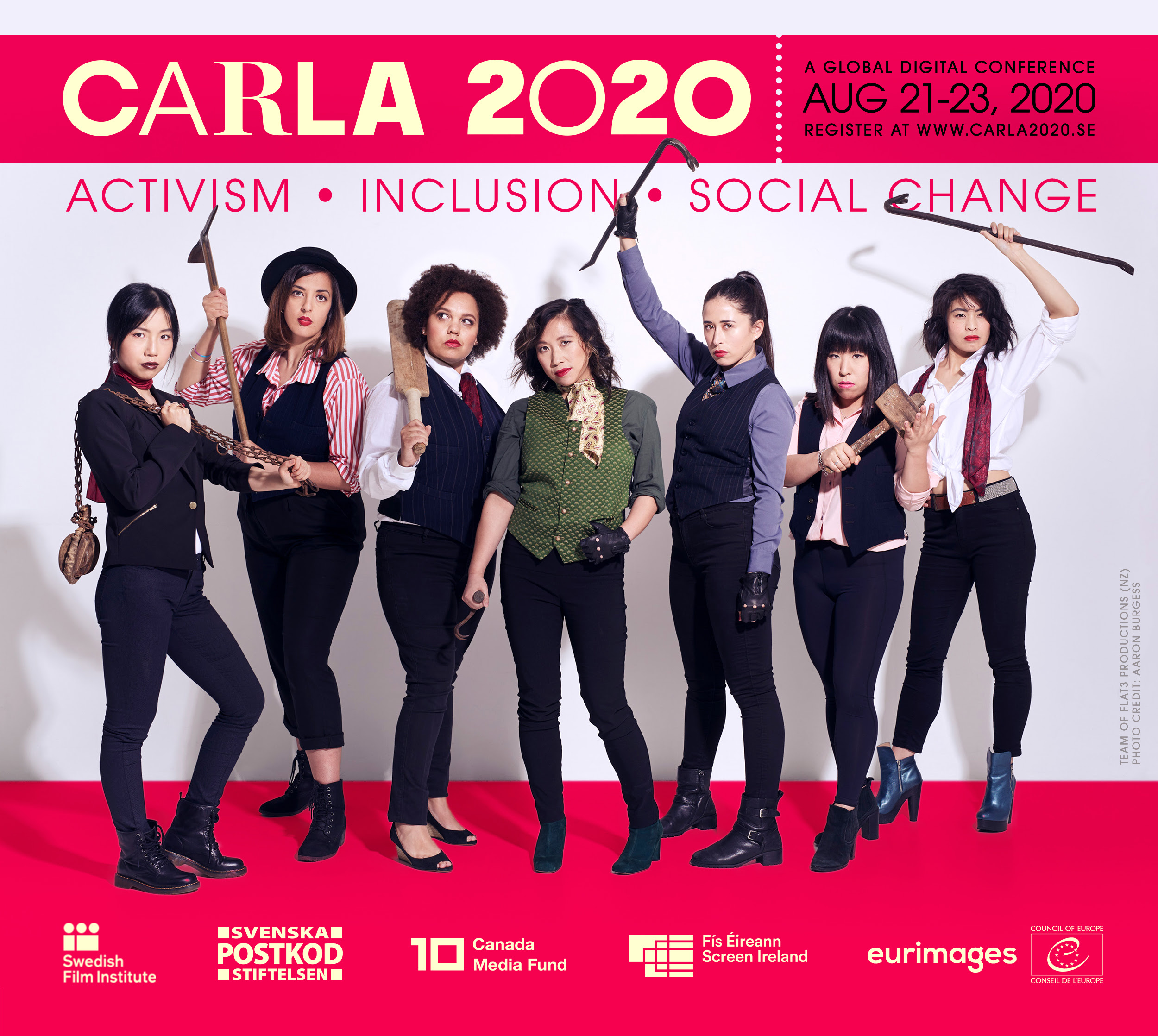 The full programme is now released and registrations for Carla 2020 have opened! Make sure to book your place for our Chair, Dr Susan Liddy's online book launch at 8pm on 22nd August.
ONLINE BOOK LAUNCH: WOMEN IN THE INTERNATIONAL FILM INDUSTRY: POLICY, PRACTICE & POWER
Edited by Dr. Susan Liddy and featuring researchers from 17 countries, the book interrogates the myriad of ways women are underrepresented in the film industry and denied the power to speak through the medium of film. It evaluates film industries in seventeen countries and regions to establish the extent and scale of the gender inequality problem in a broad range of locations.
After the formal launch, there will be a chance to mingle, meet the researchers and discuss in break-out rooms. Carla invites everybody to join them with a glass of champagne.
About Carla 2020
Carla 2020 will be a celebration of activism, inclusion and constructive social change in the film ecosystem with speakers including Joey Soloway, Yvette Nicole Brown, Lorraine Toussaint, Amma Asante, Tabitha Jackson and many more!
They feature content from many of our sister chapters and this will be a brilliant opportunity to meet, network and get energised to implement our dreams!
And the best thing is, all content is accessible for free and to anyone!
Check out the full programme here.