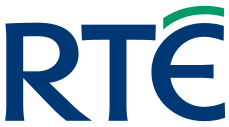 Fab to see loads of great women (and some of our members to boot) involved in these projects! Congrats to all involved and best of luck with the productions

Taken from the IFB website:
RTÉ and Irish Film Board Unveil 10 Successful Projects in Joint Scripted Comedy Initiative
Posted: 14th March 2018
RTÉ and Bord Scannán na hÉireann/the Irish Film Board today announced the 10 projects that have progressed to the development stage in its new scripted comedy initiative. The partnership, which was set up to support new Irish comedy, will see the 10 candidates — listed below — given funding to further develop and pitch their ideas. Later this year, four of these projects will go forward to produce a broadcast pilot, with one being selected to become a six part series for RTÉ next year.
The 10 projects which will now receive development support are:
1. Bump (Blueink) Bump is a modern, female-led half hour sitcom about two warring sisters who are brought together by circumstance Written by Dale Longmore & John Quinn, with additional writing by Norma Sheahan
2. Lifeguards (Underground Films) At Kilcarrie beach, a chaotic team of young lifeguards just can't keep their eyes on the job. LIFEGUARDS is an ensemble comedy series packed with romantic rivalry, beachside bust-ups, near misses and clumsy heroics. Written by Anna Emerson and Lizzie Bates. Produced by Farah Abushwesha / Lindsay Campbell / Rachel Lysaght.
3. Headcases (Treasure Entertainment) Four very flawed women attempt to keep up appearances as they juggle husbands, affairs, and overly inquisitive kids with their work at a Northside Dublin salon.Written by Charleigh Bailey
4. Dad (Blueink) Dad is a mainstream comedy about a middle-aged Dad moving into his conservative gay son's one-bedroom flat, after his wife has kicked him out. Produced by Ruth Carter, written by Andrew Clifford
5. Spanners A six-part comedy set in a small family run mechanic's garage. Written by Paddy C. Courtney & Daniel O'Hara
6. Handy (Underground Films) Two stepsisters are Dublin's first handywomen specialising, in the oddest of odd-jobs. Writers Kate Kennedy & Maddie Rice, producers Farah Abushwesha / Rachel Lysaght / Lindsay Campbell
7. In/Visible (Vico Films) A stay-at-home mum needs to figure out what happens next, after her two children fly the nest to go to university and she's left feeling redundant and invisible in her own life. Producer – Cormac Fox, Exec Producer – Peter Foott, Writer – Fran Harris
8. The South Westerlies (Deadpan Pictures) When a small Irish town is earmarked for an offshore wind farm, it's not just the spectacular scenery that's under pressure. For Kate whose job it is to deliver the project, her eco-battle with the locals is compounded by the arrival of a familiar surfer with an unmistakeable resemblance to her son. Producer: Ailish McElmeel, Writer: Catherine Maher
9. Universally Challenged (Blueink) Universally Challenged is a 6 part sitcom set in a university in Dublin. Produced by Ruth Carter, written by Ciaran Bartlett & Aileen Bartlett
10. The Dog House (Deadpan Pictures) When rival dog groomers, Georgina and Declan, go head to head there's no depths they won't stoop to in order to be Top Dog of the pet pampering world. Producer: Paul Donovan, Writer: Michelle Duffy
These proposals for half-hour scripted comedies will have the potential to be picked up by international distributors and international broadcasters, following on from recent successes including Can't Cope Won't Cope and Bridget and Eamon which have been sold to the BBC and UKTV respectively.
Dermot Horan, RTÉ Director of Acquisitions and Co-Productions said: 'We're delighted to announce the next phase in this new project with the Irish Film Board. There is a huge level of comedy talent in this country and we're proud to be in a position to foster and develop that talent through this initiative. The shortlist features a wide range of really exciting ideas with both local and global appeal.'
James Hickey, IFB Chief Executive added: "Over the last few years, we have witnessed the continued rise of Irish comedy on both the big and small screen, and we are delighted to partner with RTÉ on this exciting project which seeks to build on this success. It is an incredibly exciting time for Irish scripted comedy and we are committed to discovering new talents and developing existing and much-loved voices. We also particularly welcome such a strong representation of Irish female creative talent emerging through this initiative, and we believe that the successful projects will resonate with domestic and international audiences."