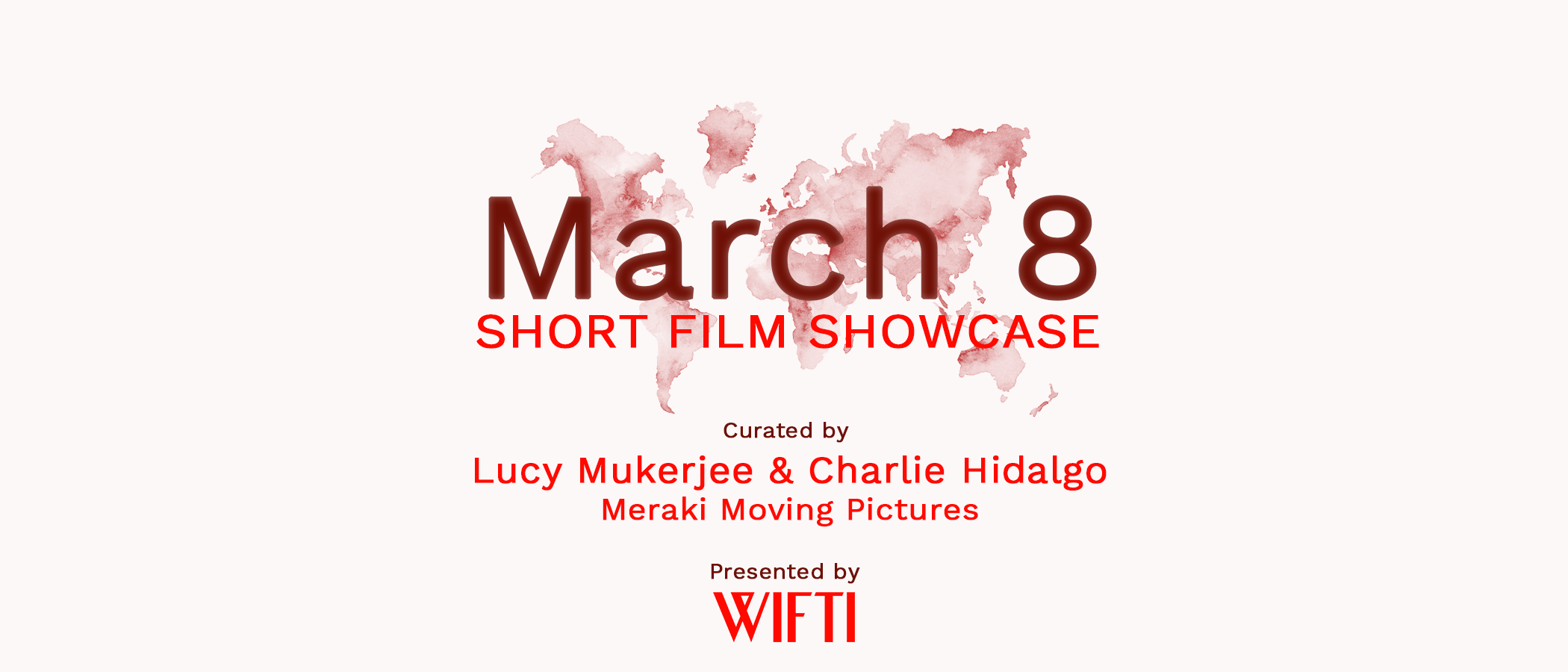 For this year's International Women's Day, WIFT International have the great honour to present you a short film showcase curated by the programming team Lucy Mukerjee and Charlie Hidalgo who are behind Meraki Moving Pictures.
Painting the world through the female gaze, this selection will empower you with wisdom, new perspectives and lived experiences.
The curated short films will be screened on the WIFTI homepage on March 8 starting on 00:00am in the Pacific (UTC +12) and end on 11:59pm on the other side of the globe (UTC -11), which amounts to a 47h-long International Women's Day!