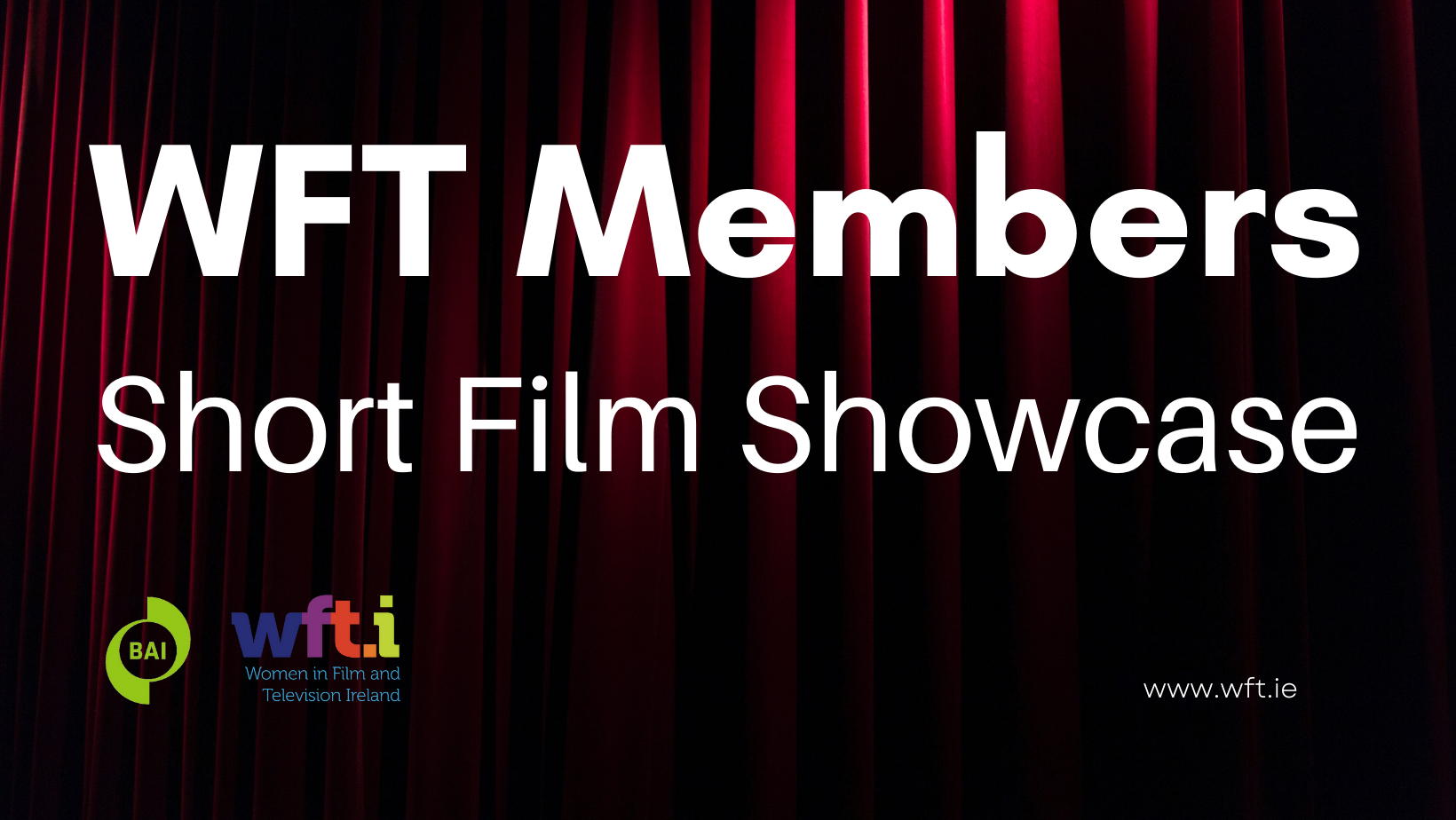 To celebrate our members' wonderful short films, WFT Ireland will once again be running our annual Short Film Showcase.
Submit your short film now for this special showcase and you can be in with the chance of winning some very special prizes.
A €500 bursary for your next film from Production People
A Sound Mix for your next short by Windmill Lane
One year of WFT Membership
A Colour Grade and DCP for your next short-form project with Element Post-Production
A year's membership to the IFI
A grip package from Celtic Grips for your next short film
A lighting package from Apollo Film Lighting for your next short film
A festival pass and marketplace application fee for Docs Ireland 2023
A festival pass for VMDIFF 2023
A prize sponsored by Vast Valley
We want your film!
The deadline for submissions is Friday 16th September at 5pm. There is no submission fee to enter your film, you just need to be a current WFT Ireland member.
We hope to show as many as possible, but there will not be time to screen all the films we receive, in which case we have some judging criteria which include production values, women on the crew, feminist theme/narrative, quality of vision and writing. We want to encourage filmmakers from all backgrounds and with unique voices to apply.
Submission Criteria:
The person submitting the short film MUST be a current WFT Ireland member. You can join WFT Ireland or renew your membership here.
If you are the WFT member submitting a short, you must be the film's Director, Writer, Producer or DOP.
Either the Director or DOP of the short film MUST be a woman.
Documentary, Experimental, Narrative and Animation films are all welcome.
The short film must have been made in the last two years, ie. between 1st Jan 2020 – September 2022.
To be eligible for competition in the Best Cinematography category, the DOP must be a woman.
In the case of all awards aside from Best Cinematography, the prizes will go to the WFT Member who submitted the film.
In the case of the Best Cinematography award, the prizes will go to the DOP of the submitted film.
The film must be 15 MINS OR UNDER. This includes the credits. Films longer than this can't be considered as time slots are limited.
If you are going to submit more than one film, create a separate entry each time.
You must be able to submit your film in a suitable file/DCP for screening.