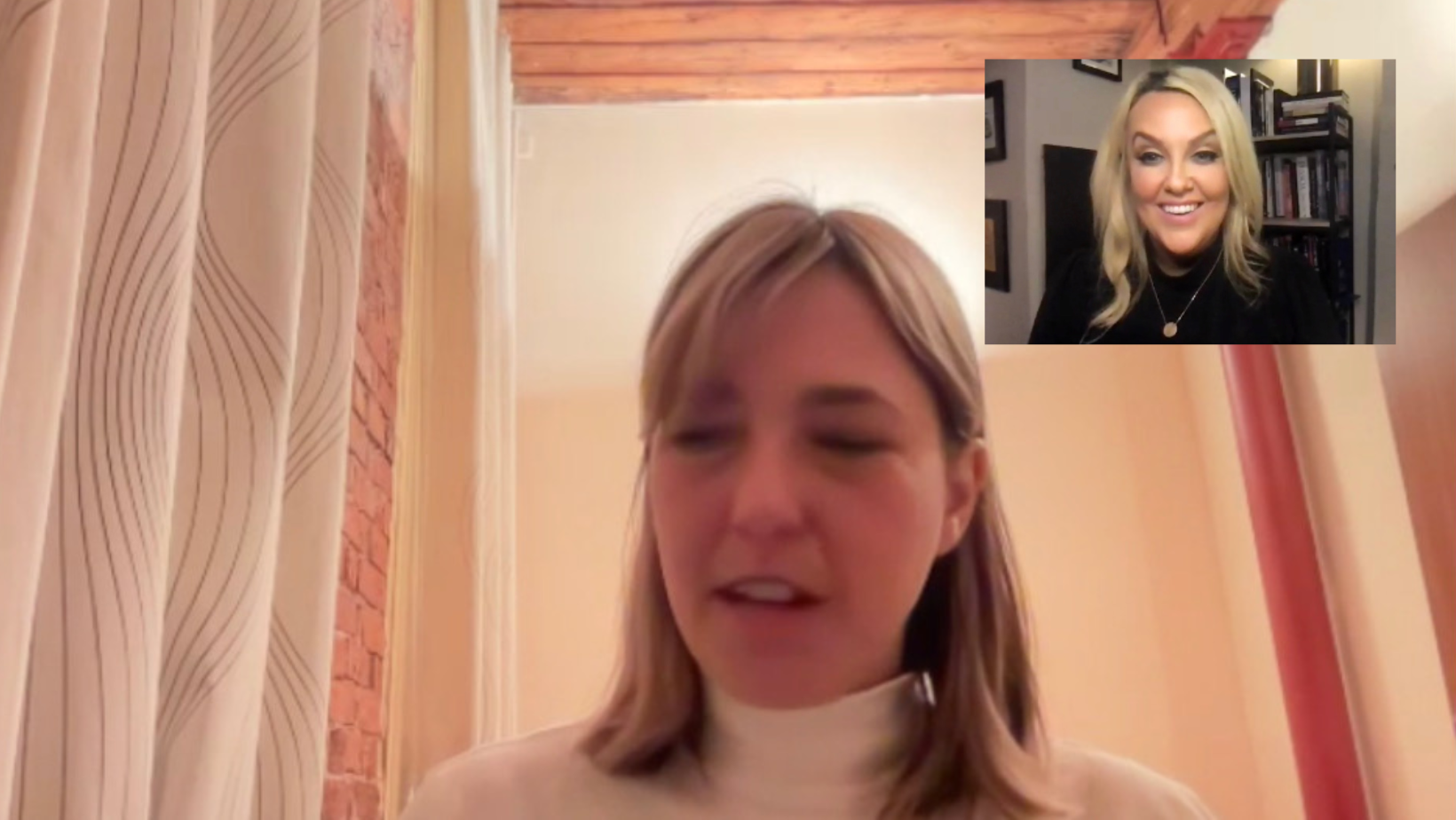 When it comes to realising the visual concept of a film, the Production Designer is key. They use a unique set of skills to develop the design style for the sets, locations, graphics, props, lighting and costumes. In this podcast, WFT Member and Production Designer and Graphic Artist Jill Beecher talks with Production Designer Katie Byron about their craft and all things industry related… from flotation tanks to film families.
This event has been made possible with the support of Coimisiún na Meán.
Katie Byron:
Don't Worry Darling is the second collaboration between Olivia Wilde and Katie Byron after Booksmart in 2018. Her work includes Mike Mills' C'mon C'mon, Janicza Bravo's Zola, Tara Miele's Wander Darkly , Spectrevision's Color Out Of Space an HP Lovecraft adaptation by cult director Richard Stanley, meta slasher film The Final Girls and several films by Drake Doremus; Sundance Grand Jury Prize winner Like Crazy, Zoe, Breathe In, Equals and Newness. Her television work includes BBC America's Dirk Gently Holistic Detective Agency, IFC's Documentary Now, the FX series A Teacher and the Australian/American genre bending series Wolf Like Me.
Jill Beecher:
Jill was born in Dublin, Ireland in 1984. She is a production designer, art director and concept illustrator who has worked across Hollywood Productions and local Irish projects too. Jill is now represented by William Morris Endeavour and is a member of the British and American Art Director Guilds. She also is a visual artist who has exhibited in Europe, America and Australia.