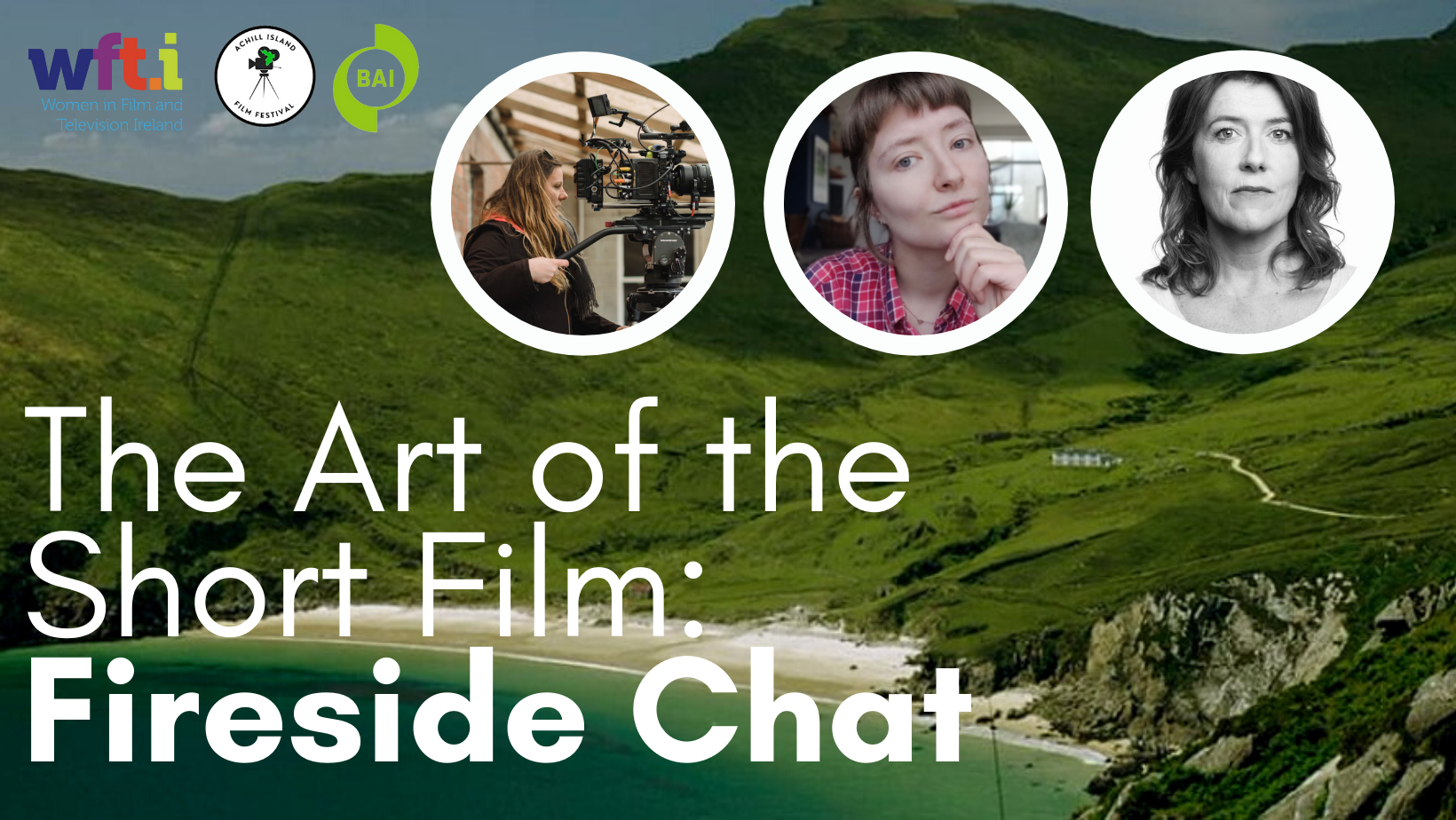 WFT is delighted to showcase the achievements of two talented women filmmakers at the inaugural Achill Island Film Festival in Mayo. Hosted by WFT Vice-Chair Jaro Waldeck, this intimate discussion with Kate Haley and Emily Swain will explore the work it takes, and the dedication required, to get their short films across the line.
Where: Lourdies Pub, Main Road, Slievemore, Dooagh, Co. Mayo, F28 F586.
When Saturday 21st May 12 noon.
This event is followed by a networking drinks event for WFT members and supporters later in the evening at McLoughlin's Bar – hosted by WFT Chair Dr. Susan Liddy.
When: Saturday 21st May 5pm.
Where: McLoughlin's Bar,

Achill Sound,

Illanbelfarsad, Co. Mayo
Check out the full festival line-up here.
This event has been made possible with the support of the BAI.
Kate Haley
Kate Haley is a writer/director from Co. Donegal, Ireland. Her film credits include writing and directing the short films Risk (2017), A Park Bench (2017), and more recently A Death in the Family (2020). A Death in the Family was selected to take part in the CIACLA Irish Short Reels Series (2021), won Best Irish Short at Disappear Here Film Festival (2020) and was nominated for Best Cinematography at The Richard Harris International Film Festival (2020). Kate has just completed an M.Phil. in Screenwriting at Trinity College Dublin and is currently working on developing her debut feature film.
Emily Swain
Emily brings a seasoned hand to first-time directing and writing. Emily has been in and around show business, stage and screen, since she was a twinkle in the eye of her now late actor parents. Emily has performed as an actor around the world including for award-winning playwrights and filmmakers. Her first feature was shooting with the legendary Sir Michael Caine & Martin Landau, literally sandwiched onscreen between these legends. Emily won Best Supporting Actress in the film Toby's Song at the Independent Shorts Awards (ISAs) in LA. Her first feature as producer & co-writer was The Confessional (2018) and her shortcut version The Shriving (2019) was officially selected for Indie Short Fest, LA, and also awarded at the ISAs. Latest acting projects include features and shorts with BAFTA crew members, OSCAR award-winning composers, multiple festival award-winners and Hollywood DOPs. Among the list of notable alumni from the Academy of Live and Recorded Arts, London (ALRA.). Emily is a proud member of our sister organisation, WFTV (UK).
Thrilled that Emily's debut short (writer/director/producer/actor) Verses from Diamond Hill is showing at the Achill Film Festival; a French/English 3-min comedy short Problème d'Étang (Pond Trouble) has recently finished its post-production. As a French speaker; Emily named her company Bellesheures – French for Beautiful Hours. Currently learning Arabic; Emily is married to artist and landscaper @grahamswainartist and they own an adorable Sealyham terrier called Kimmie.
Jaro Waldeck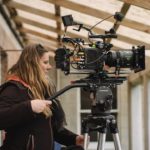 Jaro Waldeck started her journey in cinematography with undergraduate photography studies in the USA. Soon, she realised she was interested in movement in her images and made the transition to cinematography studies at Columbia College Chicago. She graduated in 2008 and was placed on a coveted internship with Oscar nominated DOP Phedon Papamichael, ASC (Sideways, Walkd the Line, Nebraska, Ford vs. Ferrari) on a movie "W." which he was shooting for Oliver Stone. After the internship, Jaro moved back home to Prague, Czech Republic, where she pursued further cinematography studies at the world renowned film school Film and Television Faculty of the Academy of Performing Arts (FAMU). She studied under the guidance of accomplished and award winning cinematographers such as Miroslav Ondricek (Amadeus) and Vladimir Smutny (The Painted Bird), and graduated with a Masters Degree in Cinematography in 2011. The following year Jaro moved to Ireland, where she's worked on short narrative and documentary films, commercial and corporate productions and kept up her photography work alongside it all. She's also collaborated with some of her former classmates from Columbia College and FAMU on a documentary feature and served as a camera operator on a season of reality television series "Survivor." Jaro is a member of the Czech Society of Cinematographers and a board member of Women in Film and TV Ireland. Besides shooting she has also passed on her knowledge through teaching at the English language cinematography department at FAMU, the former Dublin film hub Filmbase, and at Colaiste Dhulaigh in Coolock. She has been nominated five times for her cinematography on short films and turned three of them into wins.