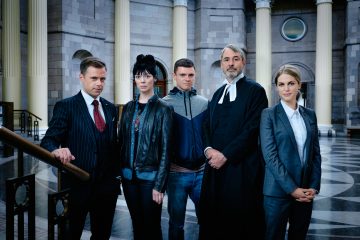 Interested in participating in a training course or structured work programme to enhance your career development? Screen Training Ireland may be able to assist with funding through the Bursary Award Scheme.
Our former Chair, Katie Holly, producer at Blinder Films, recently received a bursary to attend the Showrunners TV Drama Series Exchange in Los Angeles with MediaXchange. Read more about her experience on the programme:
"The Showrunner programme is designed to introduce the key components in the development and production of US-scripted series and its leading professionals. Following the Irish premiere of Blinder Films' original legal drama STRIKING OUT earlier this year, it was perfect timing for me to undertake an introductory but very focused overview of the US TV drama landscape and build relationships over there and with fellow participants of the programme who were international tv execs, writers and producers.
"The course was extremely interesting, it consisted of meetings and panels, and we were put into smaller groups so the meetings were often very focussed and relevant. The meetings ranged from traditional broadcast, to cable and the new platforms and I feel I got a really clear insight into how the industry works and what the opportunities and issues are. I particularly enjoyed having lunch with Dawn Prestwich and Nicole Yorkin, the only female showrunners I met on the course, who talked through their experience of developing and showrunning the Christina Ricci starring series Z: The Beginning of Everything for Amazon.
"I would really recommend the course to anyone interested in the international tv drama market."
Find out more about how to apply on www.screentrainingireland.ie.