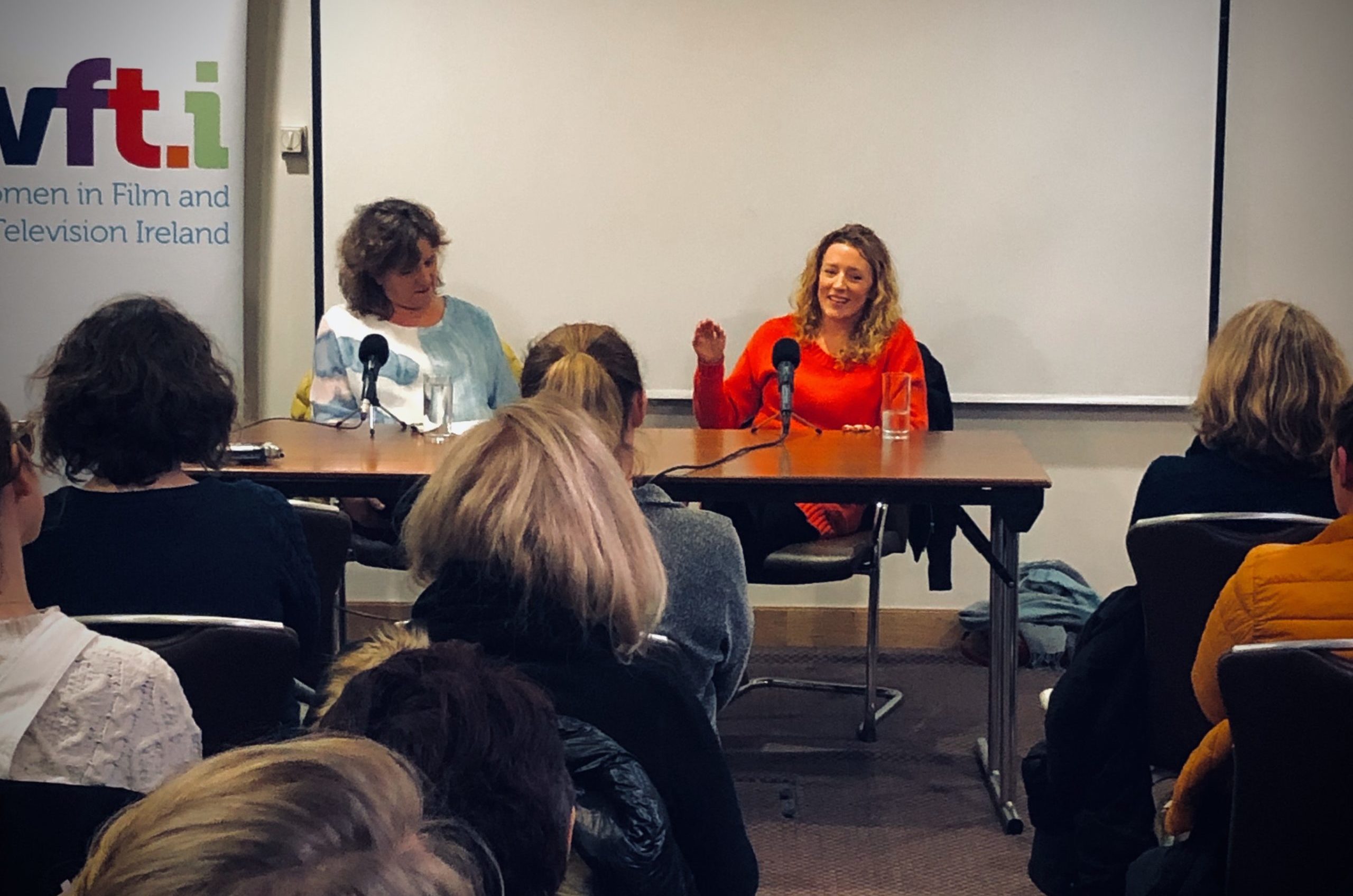 Watch back our recording from the WFT Screenwriting Masterclass and Christmas Networking Event in 2018, where accomplished screenwriter Kirsten Sheridan shared her tips, advice, and experience with a crowd of our members. Listen to the podcast here.
About This Event
Kirsten Sheridan is an award-winning Irish film director and screenwriter. The director of August Rush (2007) and Disco Pigs (2001), Sheridan was nominated for an Academy Award for co-writing the semi-autobiographical film In America (2002).
On Wednesday 19th December 2018, Kirsten Sheridan delivered a focussed masterclass on the art of writing for screen for our Women in Film and TV Ireland members. This panel discussion took place in Brooks Hotel and was facilitated by the WFT Co-Chair at the time, screenwriter, Lauren Mackenzie.
This event was made possible thanks to the generous support of the Broadcasting Authority of Ireland.