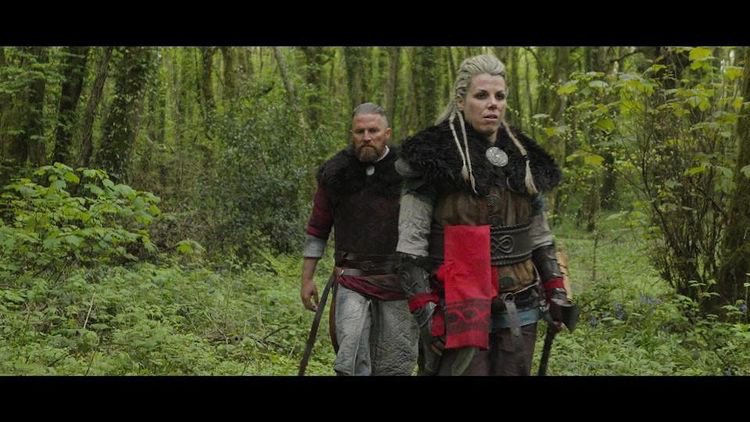 With Assassins Creed Valhalla's first DLC coming to Ireland WFT Member Sinéad O'Riordan collaborated with Dare Media Productions in Cork to shoot a two-minute live-action homage to the game's latest release.
"I was cast for this in November last year and personally did a lot of character transformation for the role (learned horseriding, changed my entire look, and learned screen combat). It was an absolutely incredible character to play and it's only a taste of what's to come for her. It's also great that the writer/director Darren O' Mahony went with a female version of the gaming character as the actual gaming company underrepresented the female version with the majority of the marketing."
Sinéad plays Eivor, a clan leader who demands respect, a respected and fearless warrior. One who men will follow without hesitation to the gates of hell if necessary.
About Sinead O' Riordan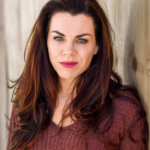 Sinead O' Riordan is a multi-award-winning actor and producer and founder of ORion Productions. She was one of chosen few filmmakers selected to study this year's Post Graduate Diploma in Advanced Producing with Screen Ireland and TU Dublin. Her latest project is producing Ciaran Bermingham's Screen Ireland funded short film 'Conversations with my Dead Father'. Recent credits as actor and producer, include the hilarious web series Sucking Diesel and feature film Dead Along The Way which premiered at Galway Film Fleadh and went on to have a theatrical release in Ireland. Both now enjoy a cult following on Amazon Prime. Showreel / IMDB / orionproductions.org
Sinead has given workshops to film students and was a panelist at Indie Cork's 2019 seminar on the complexities and rewards of independent filmmaking.