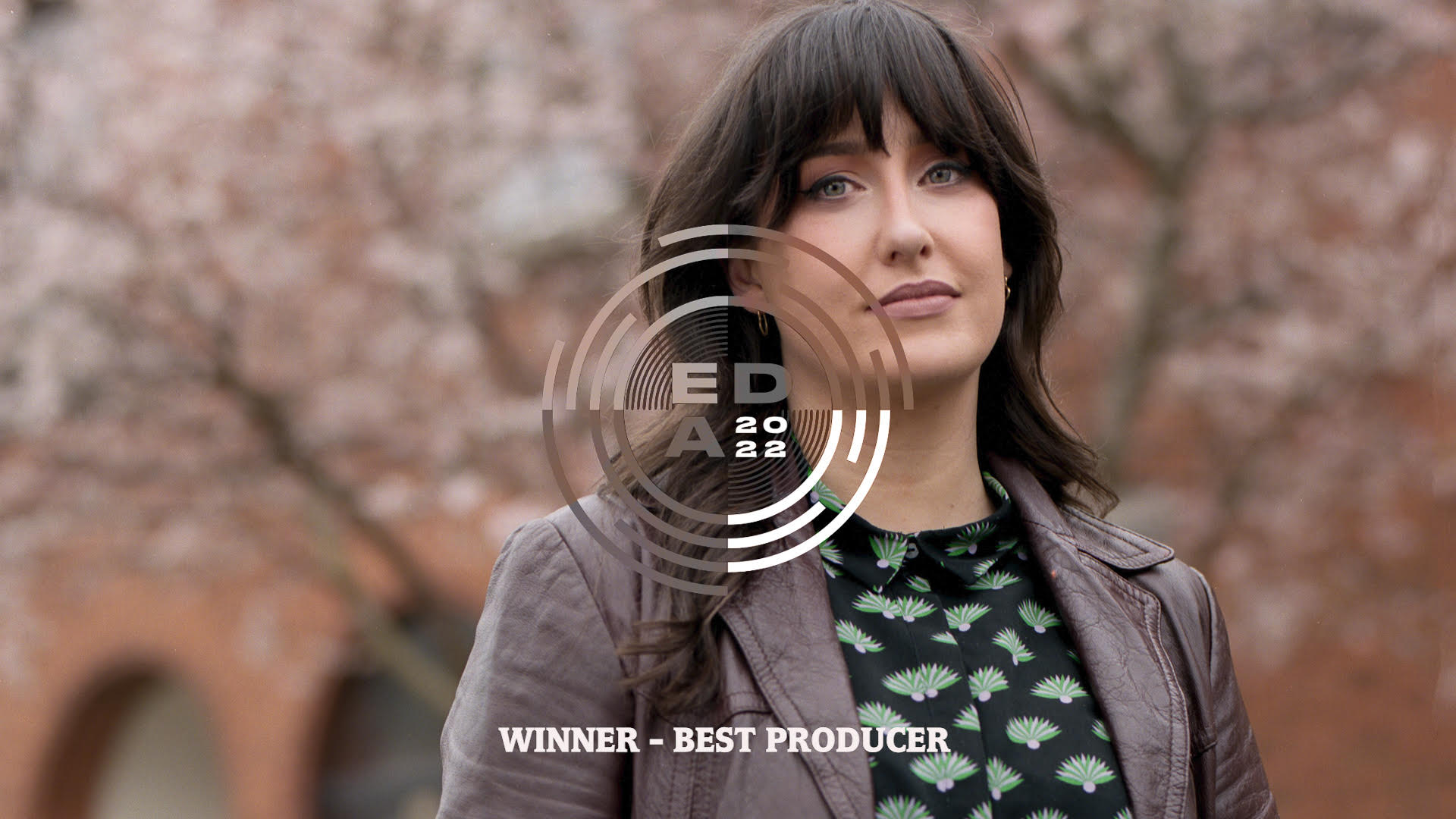 A big congratulations to WFT member Zoë Brennan-Whitmore who has won 'Best Producer' at the EDA awards 2022 and has been given a special commendation for her spec advert Right On Time.
About Zoë Brennan-Whitmore
A producer, director and writer, Zoe has worked in film and commercials for the past 5 years. Currently, she works full time as Senior Producer & Director at Heritage, a female lead production company in Dublin, having previously worked with Samson Films, Offscript and Shinawil.
In 2021, Zoe was awarded the DLR First Frames funding award as director, and is gearing up to shoot this July 2022. Also in 2021, she was awarded a place on the Screen Ireland & TU Dublin post graduate diploma in Advanced Producing.
Recent Work
Right On Time (director) – A spec advert inspired by the Tampax ad that was banned on Irish television in 2020 – Special Commendation EDA Awards 2022
Be By Your Side (producer) – music video
Another Round (producer) – music video
Endless Adventure (producer) – TVC
You can check out her work here zoebrennanwhitmore.com