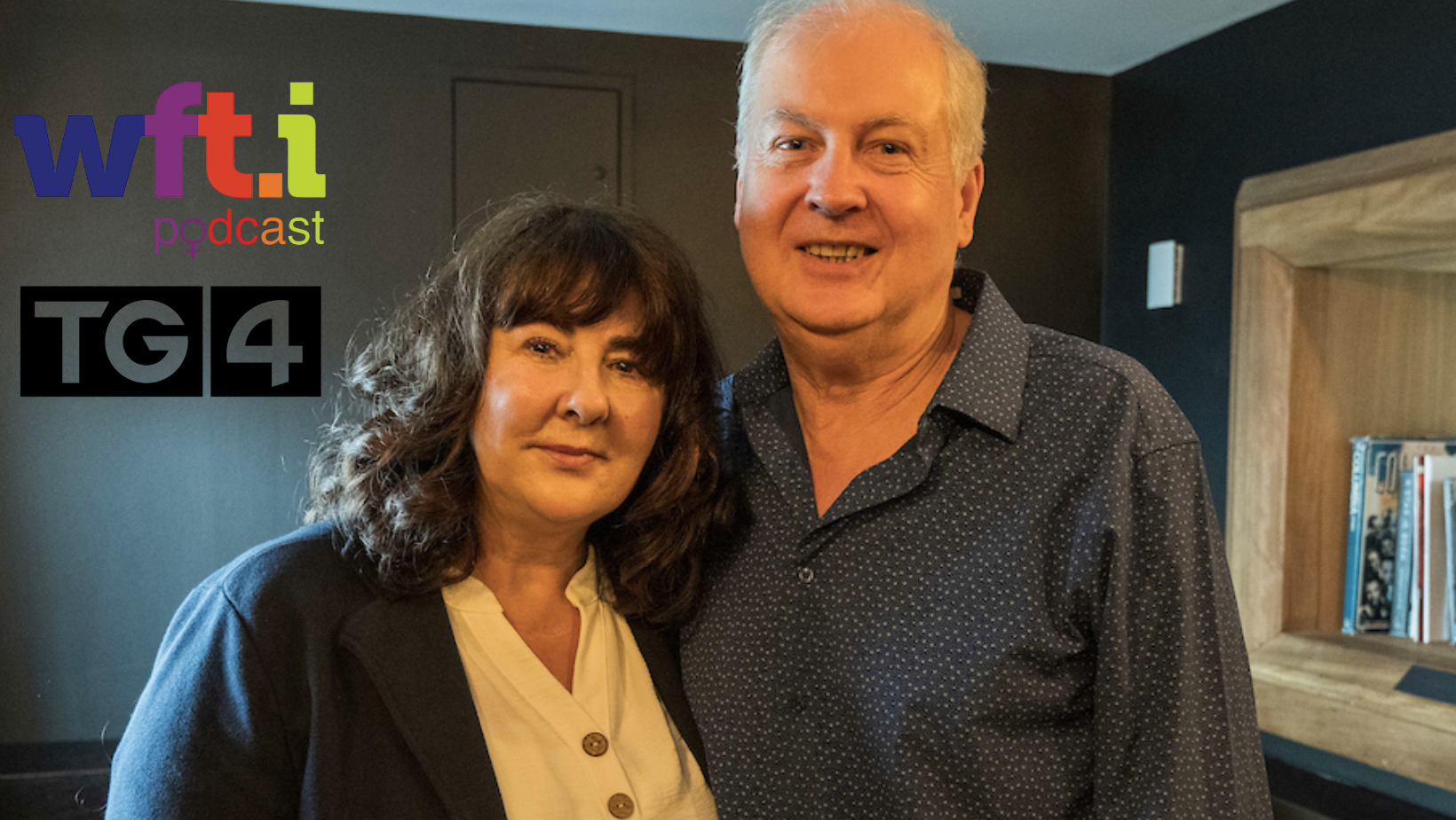 This year at the Galway Film Fleadh Women in Film and TV Ireland and TG4 announced a brand new partnership. This live event, which took place in the Pálás cinema saw TG4 celebrating the women-led creative work they supported at this year's festival, nodding to a long history of leading the way in representation in front of and behind the camera.The event was MCed by Caitríona Ní Chualáin, and saw Director General of TG4 Alan Esslemont and WFT Chair Dr. Susan Liddy discussing the great strides and initiatives that TG4 has led in the past few years.
We also caught up with WFT Member and Chair of the Board of Galway Film Fleadh, Annie Doona.
And we also spoke with TG4 Commissioning Editors Proinsias Ní Ghráinne and Laura Ní Cheallaigh about the brave work that has been developed and broadcast at TG4.
Director General of TG4 Alan Esslemont said that "TG4 is delighted to enter this new partnership with WFT Ireland. I have long made the parallel between the vision for gender equality and the vision for language equality in Ireland. TG4 stands for an Ireland in which both women and Irish speakers are enabled to play their full role in a diverse and pluralistic society. Since our launch in 1996 strong female role models for the audiovisual industry have emerged from our staff and from our broadcasts. By working closer with 'Women in Film and Television Ireland' we intend to ensure that TG4 continues to innovate and pioneer in order to establish the conditions needed to enable female creative leadership to flourish in Ireland".
To support the work we do, make sure your membership is up to date at WFT.ie. Or you can buy us a coffee here!