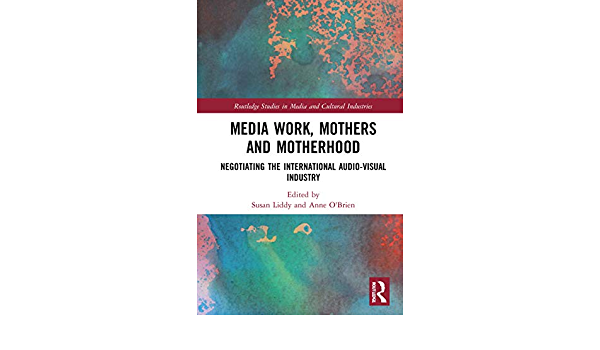 WFT is delighted to celebrate with our Chair, Dr. Susan Liddy on the release of her book, Media Work, Mothers and

Motherhood

: Negotiating the International Audio-Visual Industry, which is available to buy now from Routledge Press.
Media Work, Mothers and

Motherhood

: Negotiating the International Audio-Visual Industry

This interdisciplinary and international volume offers a critical exploration of the impact of motherhood on the engagement of women in media and creative industries across the globe. Diverse contributions critically engage with the intersections and overlap between the social categories of worker and mother, and the work of media production and maternal caregiving. Conflicting ideas about, and expectations of, mothers are untangled in the context of the working world of radio, film, television and creative media industries. The book teases out commonalities between experiences that are evident across a number of countries, from Hollywood to Bollywood, as well as examining the differences between class, religion, maternal status and cultural frameworks that surround working mothers in various nation states. It also offers some possibilities for ways forward that can improve the lives of women workers who are also mothers.
About the Editors
Susan Liddy lectures in the Department of Media and Communication Studies in MIC, University of Limerick. Her recent work includes: Women in the Irish Film Industry: Stories and Storytellers (ed.) (2020) and Women in the International Film Industry: Policy Practice and Power (ed.) (2020). She is Chair of WFT Ireland, a board member of Women in Film and Television International, the Writers Guild of Ireland and Raising Films Ireland. She is founder and co-director of Catalyst International Film Festival, Limerick.
Anne O' Brien is Associate Professor with the Department of Media Studies at Maynooth University. She has published on the representation of women in radio and television, on women workers in creative industries and examined why women leave careers in screen production. Her most recent book explores Women, Inequality and Media Work (2019).