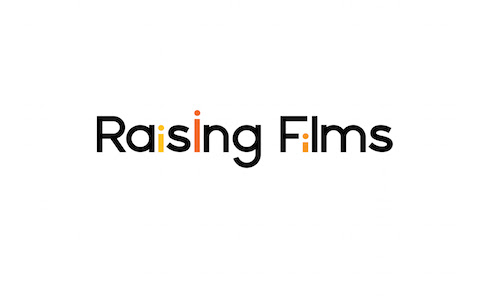 The newest chapter of Raising Films Ireland has been launched with the support of Screen Skills Ireland, the skills development unit within Screen Ireland, via the Screen Stakeholders Funding Scheme.
The Chapter has grown from an initial meeting back in February that brought together a group of women working in film and TV with representatives from Women in Film and TV, Screen Producers Ireland, Screen Skills Ireland, Writers Guild of Ireland and Screen Skillnet.
The Chapter will launch on Tuesday 18 August with a conversation between WFT Chair Dr Susan Liddy and Hope Dickson Leach, as part of Screen Skills Ireland's series of Screen Talks, that will be followed by the formal Chapter launch and an announcement of their plans for the next year.
To register for this Screen Talk, please do so here: https://event.webinarjam.com/register/107/0v7p7f0r
About Dr. Susan Liddy
Dr. Susan Liddy lectures in the Department of Media and Communication Studies in MIC, University of Limerick. Her research interests relate primarily to gender issues in the Irish film industry; motherhood and the film industry and the representation of older women on screen and behind the camera.
Hope Dickson Leach is a co-founder of Raising Films and has just released a new film, Ghost Light, made for the National Theatre of Scotland and the Edinburgh International Festival. She is currently developing several new feature films in the US and UK including a documentary based on Rachel Cusk's seminal book 'A Life's Work' with Passion Pictures. Hope is part of the new National Partnership for Culture in Scotland.
Industry Response
Speaking about the launch, Gareth Lee, Screen Skills Ireland Manager, said, "Screen Skills Ireland is proud to support the Irish chapter of Raising Films and their mission of inclusion for caregivers. The research and work done by this Chapter will help to ensure that talented professionals in the screen sector do not have to leave their careers to become parents and/or carers."
Dr. Susan Liddy added, "It's heartening to witness so much work being done in Ireland to create a more gender equal and diverse industry. However, up to now, the systemic barriers and challenges for parents and carers have been sidestepped. As a result the contribution of many skilled workers is being seriously curtailed and many mothers, particularly, have been forced to leave the industry they love. I believe that the newly established Raising Films Ireland will herald real change and will lead the way in the creation of a more inclusive industry for everyone."
Please share this news about our latest Chapter with your network, friends and colleagues based in Ireland.
The Raising Films Ireland Chapter can be contacted via email.