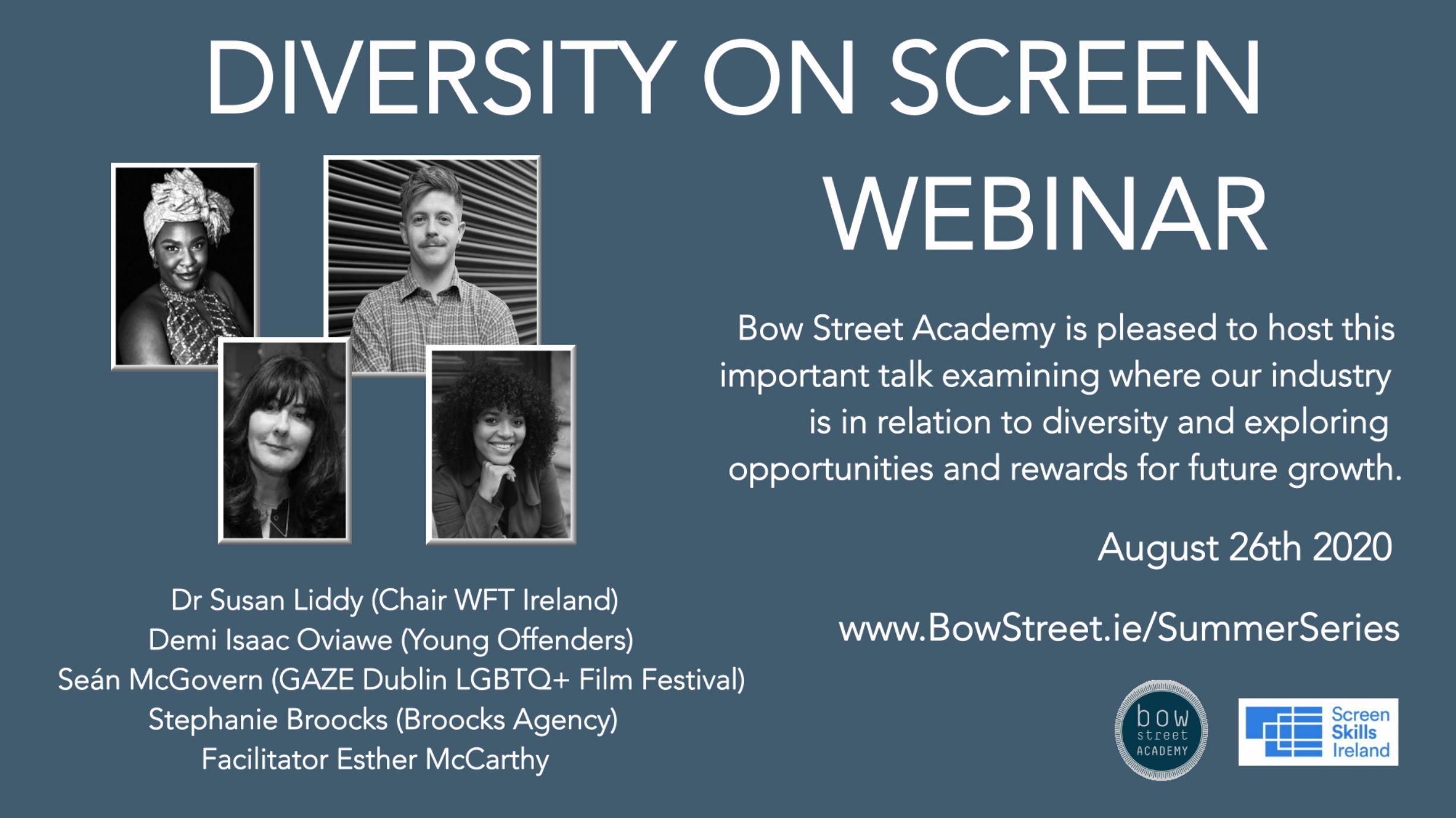 WFT Chair Dr Susan Liddy will take part in a panel discussion on DIVERSITY ON SCREEN this August, which is one of the free Workshops and Webinars Summer Series at Bow Street.
Panel Details
Panelists: Dr Susan Liddy, Seán McGovern (GAZE Dublin LGBTQ+ Film Festival), Stephanie Broocks (Broocks Agency), and Demi Isaac Oviawe (Young Offenders). Chaired by Esther McCarthy.
When: August 26th DURATION: 2 Hours 2pm – 4pm
Apply: CV & HEADSHOT to training@bowstreet.ie, SUBJECT LINE: BOW16
Deadline: Apply before August 25th
Hosted by Esther McCarthy this webinar aims to look at where our industry is at in relation to diversity and the historical context for future growth. Open to any professionals working in the industry.
About Workshops and Webinars Summer Series
In collaboration with Screen Skills Ireland's Stakeholders Scheme, Bow Street Academy is thrilled to present a broad range of training initiatives for actors in the Film & TV industry. Bow Street has assembled some of the top practitioners in the business to bring you FREE training and exciting workshop opportunities to help improve your craft.