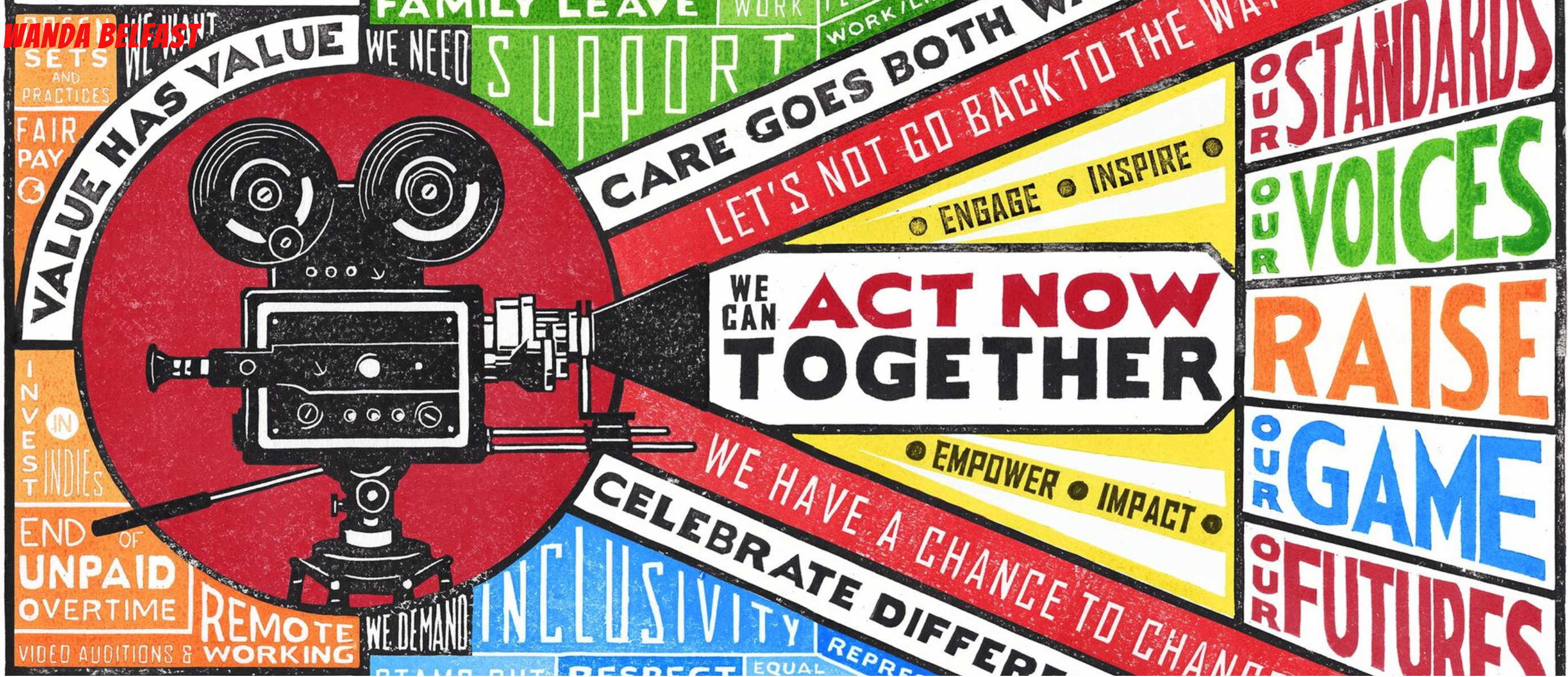 Join WANDA for a conversation with our Chair Susan Liddy, Jessica Levick (Raising Films UK), Nicola Lyons (Northern Ireland Screen) this Friday 5th Feb at  3pm.
About this Talk
WANDA is delighted to host a conversation with trailblazers Raising Films UK, the newly set up Raising Films Ireland and Northern Ireland Screen. At WANDA we believe in representing women and marginalised members of the community both in front of and behind the camera. This panel discussion aims to address the possibilities of job sharing in the film and television industries and to look at the research behind issues facing parents and carers who can't commit to the long hours required. This discussion is free and open to all. This event is an opportunity to continue the conversation and to open up a dialogue in Northern Ireland about the possibilities around job-sharing.
This event is free.
Jessica Levick is a graduate of the National Film and TV School Producing MA, having worked in international sales at Film4 and Element X.Her first feature as lead producer, the critically acclaimed BFI & adidas funded feature documentary PERSONAL BEST (2012) directed by Sam Blair, was released theatrically in the UK by Verve Pictures. Jessica worked as Associate Producer on low budget feature film LEGACY, starring Idris Elba (THE WIRE, LUTHER) and directed by Thomas Ikimi; and as Line Producer on the BIFA-nominated Warp/Film4 science fiction short film DR EASY. She has produced a number of award winning music videos and short films, and her latest short film SATURDAY premiered at Sundance Film Festival 2015. Jessica has worked as a script editor on Thomas Ikimi's new feature funded by the BFI and Scott Free Films.
Susan Liddy is currently a lecturer in the Department of Media and Communications Studies at University of Limerick's Mary Immaculate College (Ireland). Her research interests relate primarily to gender issues in the Irish film industry; motherhood and the film industry and the representation of older women on screen and behind the camera. She is also chair of Women in Film and Television Ireland and of the Equality Action Committee as well as a board member of Women in Film and Television International, the Writers Guild of Ireland and Raising Film Ireland.
Nicola Lyons joined Northern Ireland Screen in October 2012 as Production Executive and was appointed Production Manager in June 2014. Nicola is the first point of contact for production funding enquiries and oversees physical production including locations, crews and facilities. Prior to joining Northern Ireland Screen Nicola worked in the film industry for over 20 years in London, spending 10 years with United International Pictures, the international joint venture of Paramount, Universal and MGM, and 11 years with Film Entertainment consultancy Hy Smith & Associates.