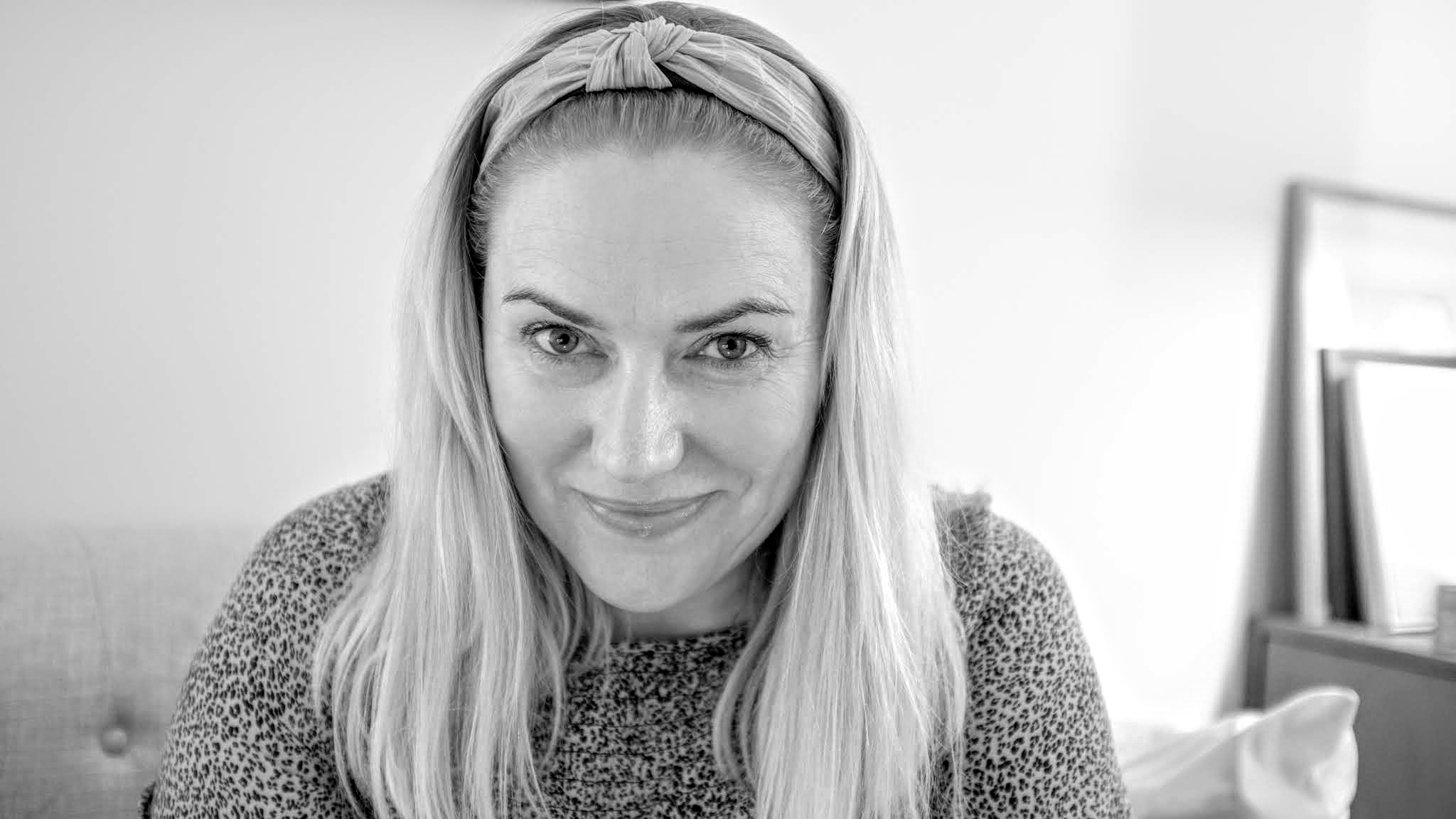 This January, WFT Ireland spoke with one of our members who has had a very busy time stateside.  Marie-Therese Garvey is an award-winning documentary producer based in Co. Clare. The majority of Marie-Therese's work has been on international co-productions and her work has taken her everywhere from the Norwegian Arctic to the Saharan Desert. She is a fierce proponent of filmmaking 'sans frontières', bringing together international filmmaking teams to tell universal stories. 
Can you tell us how you got into film?
I had a long, scenic journey into film. My undergrad was at the University of Limerick, where I did Media & Communications (mostly because I wasn't sure what I wanted to do!). After that, I moved to Sydney and lived there for 5 wonderful years. I worked as a music journalist for a national street press publication, I'm a big music lover and it was such a privilege to make a living from going to gigs. However my true love has always been film, I've literally kept every cinema ticket since I was 10! In 2010 I decided it was 'now or never' to chance my arm in the film business. I did a very basic film course at Met Film School in London but met some incredible people through it.
I got my first 'real' film job just after the course finished with an amazing documentary film production company Tourist With A Typewriter. I was hired as a Production Manager for a feature documentary called The Runner. The work was high pressure – the film was shot in the UK, France, Morocco and in Western Sahara over 4 years – but I absolutely loved the challenge of it and all the people involved, we became a family. From then I knew documentary was for me, I had found my tribe. I went on to produce my first feature with Tourist. When the director asked me to produce the film I literally Googled 'what does a documentary producer do'. I'm 10+ years in and still don't know the answer! But I do know that what I love most about my job is all the hats you get to wear. Besides budgeting, fundraising and story development, I've done everything from building camera rigs for complex shoots to dressing up in a penguin costume for a film's crowd-funding campaign (which was successful by the way, and I put that down to the penguin). It's mostly about problem solving, fixing the director's crown before she knows it's crooked. I've gotten to work with some remarkably talented people, most of whom are now very close friends.
Sounds very interesting indeed! What made you decide to move to the US?
Filmmaking is a precarious career and I really want to have another few strings to my bow. My eventual plan is to get a PhD and combine my love for academics with my practical experience and teach at third level. As a first step towards this, I went back to my alma mater in 2018 and did a Masters in Media, which was genuinely one of the most fulfilling years of my life. Mary Immaculate College is probably better known for its BEd programmes but the Media & Communications Department there is amazing. That year of study made me eligible for the Graduate Training / Work Visa for the US. The States is somewhere I've been deeply in love with since we went there for summers as kids and so I jumped at the chance to spend some pepper time there. I'm not sure if I'm the oldest person to ever be on a J1… I must be up there. But NEVER say no to an adventure!
What was it like working for Kartemquin Films?
Kartemquin is one of the most revered production houses in the documentary world and being able to experience first hand how it operates was an incredible privilege. From the 1968 film Inquiring Nuns (my absolute favourite KTQ film!), to Hoop Dreams and Minding The Gap, to the incredible slate of 2020 films the Finding Yingying, Represent and Unapologetic, Kartemquin truly is a very special community of filmmakers and artists.
As with so many other industries in 2020, the film industry was devastated by the impact of COVID-19, especially the independent sector. Add to that the fact that America became the epicentre of a race reckoning and an election year like no other… I thought the year would be eventful but – wow!
I started at Kartemquin one week before the 'Work From Home' mandate was implemented so unfortunately I only got to meet a few of my colleagues very briefly in person. However, over the months of Zoom meetings and the odd Zoom cocktail hour – where we talked and laughed and even cried together – I witnessed, up close, everyone's indomitable spirit and utter devotion to their craft as filmmakers and leaders. The Kartemquin team was so supportive of each other and of the filmmakers, they work with in the wider community. I'm in awe of all of them.
Because I was on a training visa the work I was specifically doing there was something brand new for me – the nitty-gritty of distribution and distribution reporting across all Kartemquin titles. It was a very steep learning curve. I would say 99% of the things any independent filmmaker knows how to do is because they just did it, they learned by trial and error. I was so fortunate to be able to spend the year working on something I did not know a lot about going in, it was like a grown-up internship. As an independent producer, the knowledge I now have because of my work with Kartemquin is invaluable.
It certainly sounds it. How is the US different to the industry this side of the pond?
From my experience – and I should preface this by saying every experience is unique – I find the 'can do' attitude of the Americans the biggest difference. That's not to say it doesn't exist here, of course it does. We all make movies despite a myriad of obstacles! But it's something special across the pond. For example, I moved there last November and started looking for a job. It was Thanksgiving and then the Christmas Holidays so I was really struggling to find somewhere. Everyone was saying 'get back to us in March'. When word got out that this Irish producer was trying, unsuccessfully, to sell her wares around Chicago and was ready to pack her bags, a couple of people I'd met only briefly banded together and found me a job within a couple of days. It's also okay to fail, in fact, failures go on your resume there. And logistically there's just so much more opportunity in the States. The Americans aren't as skeptical of new ideas as maybe we are. I've heard more  "ah sure you can't be doing that lads" as opposed to the "OK, sounds crazy, but let's give it a try!"
Do you have any advice for people looking to collaborate with US production companies or distributors? 
Just to be bold! It's funny, when I arrived in Chicago first and began reaching out to people in the film community, I ran email drafts by my Irish friend, who has lived in Chicago for years. She immediately said to delete the 'I'm wondering', and the 'might' and the 'maybe' and the 'just' – for example, 'I'm just getting in touch as I'm wondering if you maybe have some free time if you might like to grab a coffee' (or something like that), which of course sounds like you don't want to be any trouble like our Mammies taught us. Americans are far more direct and self-confidence is so ingrained into them that if they want to meet someone they'll say something more like 'I'm in town, I'm great, you're great, tell me when you're free and I'll buy you a coffee'. It sounds like a small thing but the bolder I got the more positive responses I got. They really do communicate differently and it's definitely something to keep in mind. They're also all about networking, which ties in with this straightforwardness.
And as a side note, where in previous times you may not have had an opportunity to meet someone – if they're high profile, or really busy, or live in another place entirely – I think virtual meetings have levelled the playing field a little bit. In the 'before times' you'd either have to meet in person or be faceless at the end of a quick phone call. I mean, could you imagine suggesting a Skype with someone in 2019? You'd be the one who wanted to video chat, the cheek of it!
I'd also encourage people to consider places outside of the coasts. Yes, there's a lot happening in New York and LA but there's also so much happening in the likes of the Mid-West, or down South. For example, places like Chicago and Milwaukee both have huge independent arts scenes. In my experience of the Mid-West region and comparing it to other places I've lived and worked, it's friendlier, it's genuinely more collaborative and the goal of making a decent living working on the arts is far more attainable than in bigger 'film industry' cities. These lesser-known filmmaking communities are also creating some of the most exciting work I've ever seen. I feel this is down to there being literally and metaphorically more space to create. So if you are thinking about a US co-producer or distributor, think beyond the old fashioned notion of LA / New York, I guarantee you'll be very pleasantly surprised.
Good point! What are your plans now you're back in Ireland?
Well, the hope is to return to the US for a couple of years and continue to work for Kartemquin. It was actually through Kartemquin that I met an Irish director – a woman whose work I have admired for years – and right now we're scheming on a few potential US/Irish co-productions for 2021 and beyond. I'll also be directing for the first time, on two projects – one is a feature documentary about an all-female radio station that came out of Memphis in the 1950s, which to my utter dismay, so few people have even heard of. The other project is about a hugely influential victim's advocate, who lived and worked in Chicago, but as with so many incredible women, her story was strategically written out of the history books. We're hiring an all-female crew for both of these films, which is something I've wanted to do for so long. And after all of that, I'll likely be hitting the books again in Mary I!
Best of luck with that! How can people get in touch with you?
My email is mar@greaterthantenmiles.com or reach out via my website at www.greaterthantenmiles.com. I welcome anyone to get in touch for general advice on navigating the US production landscape, or to make some US connections or even just for a chat! I know we're all Zoomed out but I'd genuinely love to hear from anyone who's thinking about working Stateside.
There you have it, members. Don't be afraid to get in touch with Marie-Therese! Thanks for chatting with us!
My absolute pleasure and here's to plenty of female stories in 2021!
About Marie-Therese Garvey
In 2016 Marie-Therese began her own production company, Greater Than Ten Miles, an independent documentary company set up to facilitate filmmakers in all aspects of creative nonfiction storytelling. The company's first documentary feature was Atlantic, an Irish, Canadian and Norwegian co-production, starring Brendan Gleeson. The film was nominated for the George Morrison Feature Documentary Award at the 2017 IFTAs (Irish Film & Television Academy Awards). Marie-Therese has just returned to Ireland after a year in the United States where she was working with renowned documentary production company Kartemquin Films in Chicago.