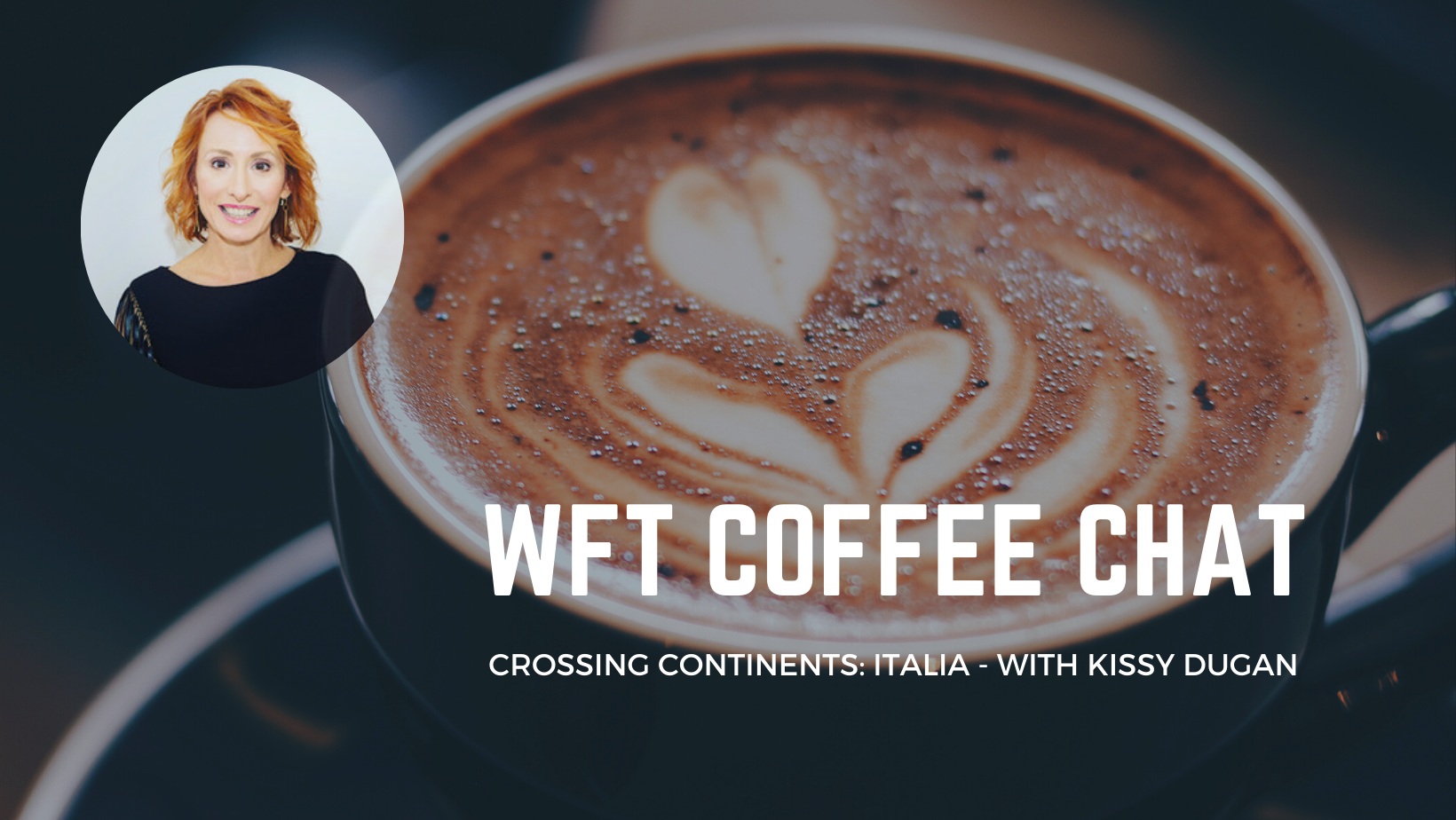 Throughout 2022, we'll be meeting colleagues from other WIFT International Chapters, and hearing about women's experience in the industry right across the globe. This is a great way to connect with women working in the business in other countries.
First up, Italia! What are the challenges they have faced? Have they come up with strategies and solutions that we might learn from? Or, perhaps they have learned something from us?
On Thursday 13th January at 7pm Irish Time (8pm Italian Time) we will be hosting a special Coffee Chat with the President and Founder of Women in Film, TV & Media Italia, Writer/Producer Kissy Dugan. Join WFT for an informal chat over Zoom, cameras on, grab a coffee, or wine if the mood strikes you, and join us for this online discussion.
(This event is for up-to-date WFT Members only).
About Kissy Dugan
President & Founder of Women in Film, TV & Media Italia.
Writer and producer, Kissy Dugan created Piramide Productions in 2015 with Canadian Kerri Borsuk. Piramide's credits include: The Habit of Beauty (Rome Film Festival) feature film, documentaries I Want My MTV per A&E Network (Tribeca Film Festival), Botero (Palm Springs Film Festival); Henri Dauman, Looking Up (Hamptons Film Festival) and Bodyslam: Revenge of the Banana! (Tribeca Film Festival). As a writer, Kissy co-wrote the black comedy I Cassamortari/The Undertakers with director Claudio Amendola produced by Paco Cinematografica. The current script for The Badalisc, an animated feature with director Lino Di Salvo (Frozen, Tangled) and produced by On Animation is currently in pre-production. Before re-locating to Italy, Kissy worked as an actor and stand-up comic (Caroline's on Broadway, Gotham Comedy Club, The Improv, The Laugh Factory e The Comedy Store). She has worked in various positions in production including casting (20th Century Fox, Columbia Pictures). She has written and produced several short films and staged shows. An activist for gender equality, Kissy Dugan is the founder of Women in Film, Television & Media Italia, where she currently sits on the board.
* Please note that we would like to maintain our WFT Coffee chats as a safe place for people to share and contribute. We ask that all attendees be respectful of each other and mindful of our differences as well as our shared vision. *