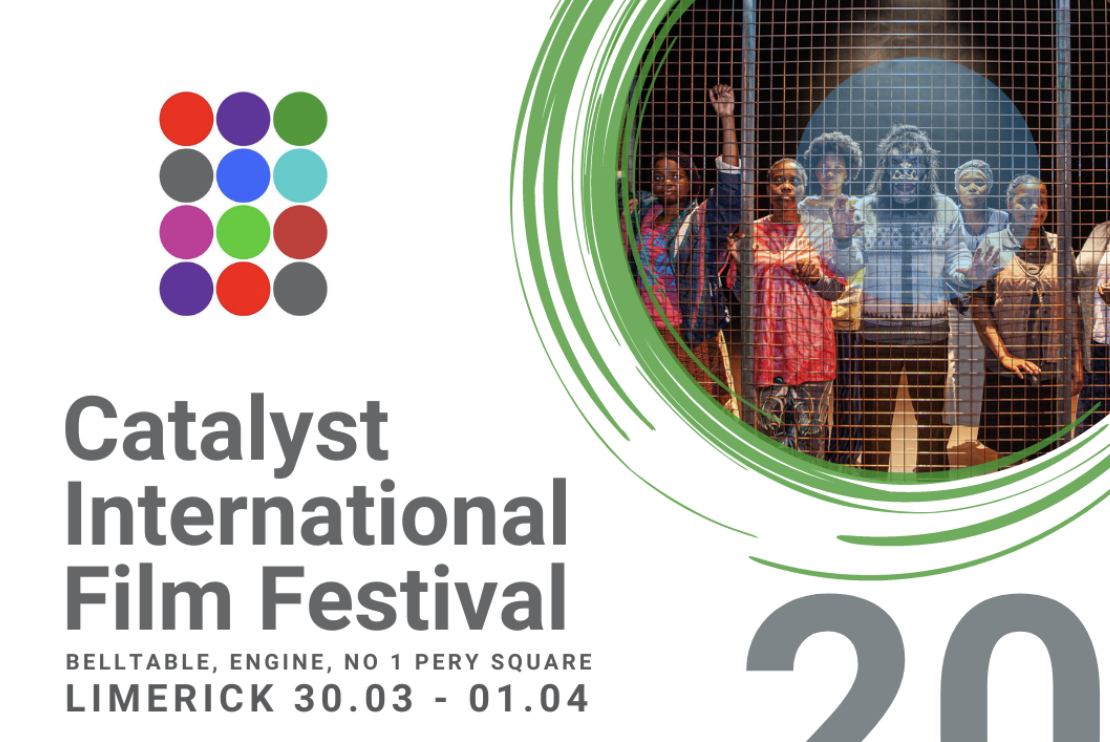 Join Women in Film and TV Ireland as we celebrate at the Catalyst International Film Festival from 31st March – 1st April 2023. On 31st March, join us for our WFT Networking Drinks Reception. Then on the 1st of April, WFT Vice Chair Jaro Waldeck will be in conversation with Aisling Walsh and register now for our Screen Ireland-supported Meet the Film Critics Panel.
Friday 31st March:
Women in Film & TV Ireland Reception
Members, Friends and supporters join us at  6:30pm on Friday 31st March for a drinks reception in the Beltable Foyer. All are welcome.
Saturday 1st April:
Meet the Film Critics Panel
This panel, comprised of respected film critics working nationally, will reflect on whether critics are drawn from too small a pool. Internationally, they are primarily white, middle class men. Is that true in Ireland? And does it impact the films reviewed and the perspective and taste of the reviewer? Organised by WFT in partnership with Screen Ireland. Moderated by Gemma Creagh (Film Ireland/Arena) with Ruth Barton (Arena); Roe McDermott (Hotpress); Mohamed, Tarek (Egyptian Film Critics Association); Chris Wasser (Sunday Independent & Irish Examiner). This event has been made possible with the support of the BAI.
Beltable. 3pm. Register here.
Masterclass with Aisling Walsh and Jaro Waldeck
Cinematographer and WFT Vice Chair Jaro Waldeck will be in conversation with Award Winning Director Aisling Walsh exploring visual storytelling behind her two films Maudie and Song for a Raggy Boy. Together, they will explore the themes of these films and will offer an insight into the process of creating the visual concepts for each story.
Engine Collaboration Centre Cecil Street Limerick. 2:30pm. Buy your ticket here.
About Catalyst International Film Festival
Based in Limerick, Catalyst International Film Festival will host the 4th edition of the festival presenting films, panel discussions, workshops  and networking events in venues across the city Friday March 31st & Saturday 1st April.
Catalyst International Film Festival presents a film programme that prioritises stories and storytellers currently under-represented on screen and behind the camera. "We want to create a more inclusive industry and films screened here will promote gender equality, diversity and inclusion whether in content, key creative roles or crew" said Dr Susan Liddy Festival Founder and Director. "Catalyst is going from strength to strength as we move into our 4th year. We have an exciting and inclusive programme from a diverse range of filmmakers; panels that will challenge and inspire; workshops and masterclasses for emerging and established talent and networking events to help build your tribe. This is an audience friendly festival. Team Catalyst and Limerick are waiting to welcome you!"
Members at Catalyst
WFT is delighted to see so many talented women and WFT members in the festival this year. Keep an eye out for screenings featuring the work of Cathy Dunne, Laura O'Shea, Mo O'Connell, Lorna Fitzsimons, Sinéad O'Loughlin, Mia Mullarkey, Katie McNeice and Aisling Byrne!
WFT  Member and WGI Chair Jennifer Davidson will be heading up a panel focusing on the importance of Screenwriters on Friday, March 31 at 4pm. Register your free place here.