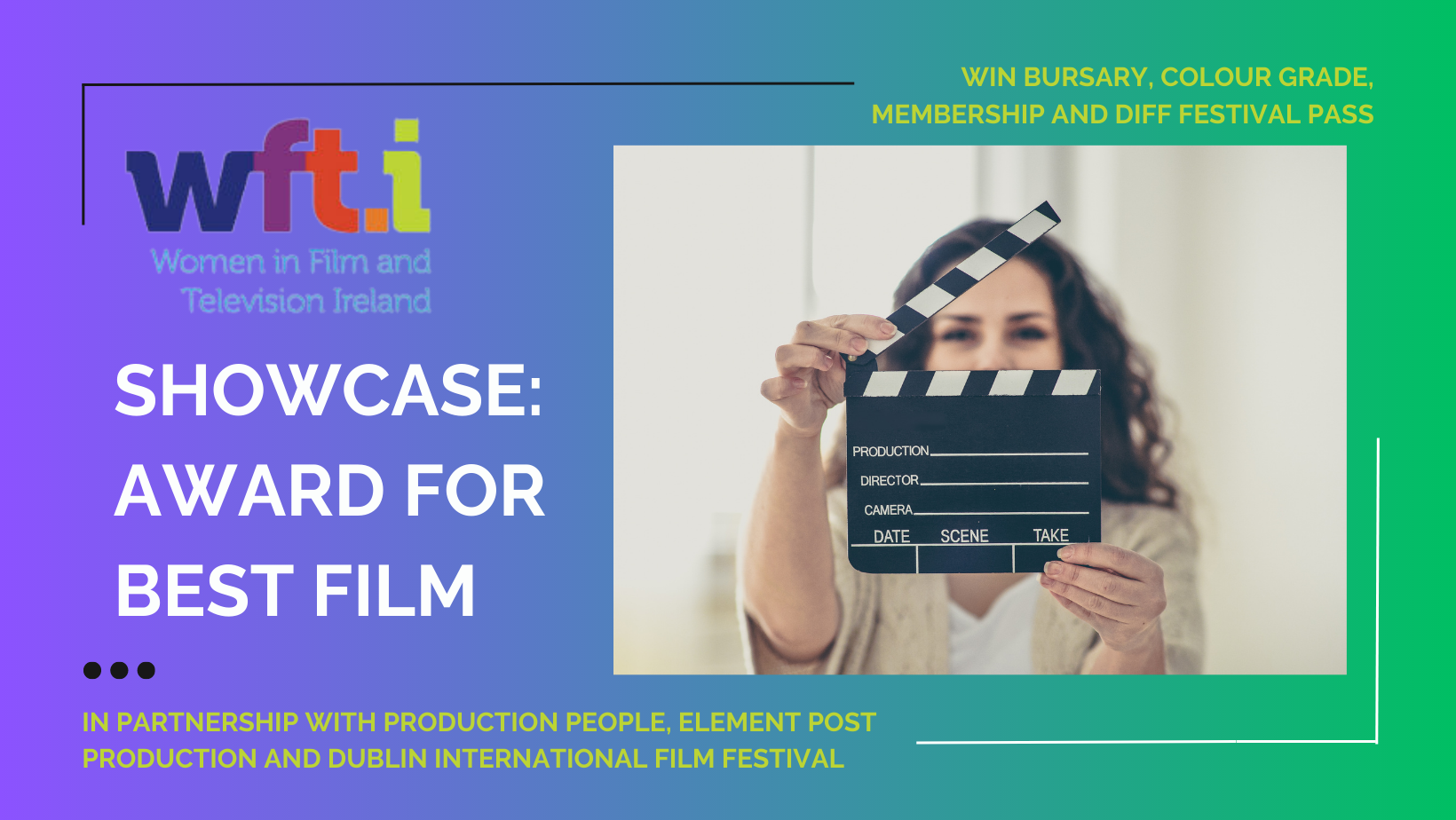 WFT Ireland members and filmmakers – time to put your best foot forward! WFT Ireland is elated to announce the Award for Best Film at this year's WFT Short Film Showcase with the support of Production People, Element Post Production and Dublin International Film Festival.
This annual Showcase, in partnership with the IFI and supported by CNAM and Screen Ireland, is followed by an awards ceremony, celebrating the talent of our members, and providing a platform for both emerging and established women's voices in the industry.
The submission deadline for films is set for 1st September. We encourage all women members to submit their films by this date for a chance to win these career-advancing awards. There are a number of restrictions when it comes to eligibility – so read the instructions carefully before you submit your film.
Save the Date
The WFT Ireland Showcase will be hosted at the Irish Film Institute on 30th November. Make sure to subscribe to our newsletter and keep an eye on your inbox for updates and announcements regarding this exciting event.
The WFT Ireland Best Film Prize
The WFT Ireland Showcase Prize for Best Film offers a prize package designed to support and nurture the winner's project and career.
A €500 bursary for your next film from Production People

One year of WFT Membership

A Colour Grade for your short film by Natalia Witkowska, Element Post Production

A Festival Pass for Dublin International Film Festival 2024
The WFT Ireland Best Film Runner Up Prize
One year of WFT Membership

A year's membership to the IFI
For more information and detailed submission guidelines, please visit the Women in Film and TV website. Stay updated on the latest news and announcements by following us on our social media handles.
"As an all-female run organisation, The Production People and our sister company Extras Ireland are delighted to partner with WFI in this venture and advocate for the promotion of women in all areas of the industry," shares Dierdre Ryan from The Production People. 
Chriona O'Sullivan from Element Post-Production, who are providing a colour grade for the winning short film, comments "We are delighted to express our excitement as Element Post/ VFX lends its support to the WTF Short Film Showcase. We are honoured to have our award-winning shorts female colourist, Natalia Witkowska, as part of this extraordinary event. With her exceptional talent, we are confident that Natalia will contribute to the success of the showcase. We eagerly look forward to joining this celebration of remarkable short films."
Grainne Humphreys – Executive Festival Director, Dublin International Film Festival – says "It is vitally important for filmmakers and film creatives to see the work of their international peers, so the Dublin International Film Festival is delighted to support WFT and its Showcase with a season ticket for next year's festival."
"The IFI is delighted to be supporting the winning filmmaker – we hope the IFI Membership will serve as an inspiration for her next film through connecting her to the home of film in Ireland." adds Frances Wilde Head of Marketing at the IFI.
Production People are the Specialists for Creatives, with Ireland's largest database of over 3,000 creative professionals. Their aim is to connect creative people to creative industries, and have built the largest community of creative talent in Ireland. Production People is unparalleled within the recruitment industry as a whole and reputable for being highly-focused and responsive, honest and professional. They care about their clients and candidates alike and provide the perfect match for both.
Element Post/VFX is a female-led full-service Post facility in Dublin. Their studio of editors, colourists, 3D /VFX flame artists and sound designers all share a passion for effective storytelling. This results in engaging, beautifully crafted work that speaks, sometimes whispers and occasionally screams with one singular creative voice.
The Irish Film Institute (IFI) in Dublin is a revered institution dedicated to preserving, celebrating Ireland's cinematic heritage and offering film enthusiasts a diverse selection of Irish and international cinema experiences. With modernised theatres and cutting-edge technology, the IFI provides a captivating space to appreciate cinematic artistry. Beyond screenings, the institute houses a revered film archive, ensuring that the country's cinematic legacy remains protected for future generations.
Dublin International Film Festival
The Dublin International Film Festival (DIFF) is a prestigious cinematic event that shines a spotlight on the world of film in Dublin, Ireland. DIFF has showcased a diverse selection of films from both Irish and international talents, fostering a deeper appreciation for cinema's universal language. As a significant platform for emerging and established filmmakers alike, the festival continues to play a pivotal role in promoting film culture, enriching Dublin's vibrant arts scene.
Natalia Witkowska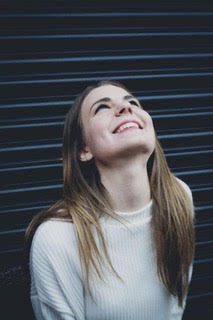 Natalia Witkowska is Element Post/VFX super talented In-house colourist.
She has worked on a wide range of projects, including commercials, music videos, short films, and feature films. Graduate of both DBS and Trinity, Natalia developed her interest in Grading during her Masters's program at Trinity, combining it with her love of photography. Her work has been selected for prestigious Irish and International Film Festivals, such as SXSW, New York International Film Awards, Fastnet, Galway Film Fleadh, and Kinsale Film Awards, to name a few. "I like films with an edge, grading is an extension of photography, so the image needs to be clear and concise. Art direction and Storytelling are key too as it keeps the audience engaged in the film. "
About Women in Film and TV Ireland
Women in Film and TV Ireland is a dedicated organisation empowering and supporting women in the film and television industry. Through various initiatives, events, and networking opportunities, WFT Ireland strives to foster a more inclusive and diverse industry landscape.