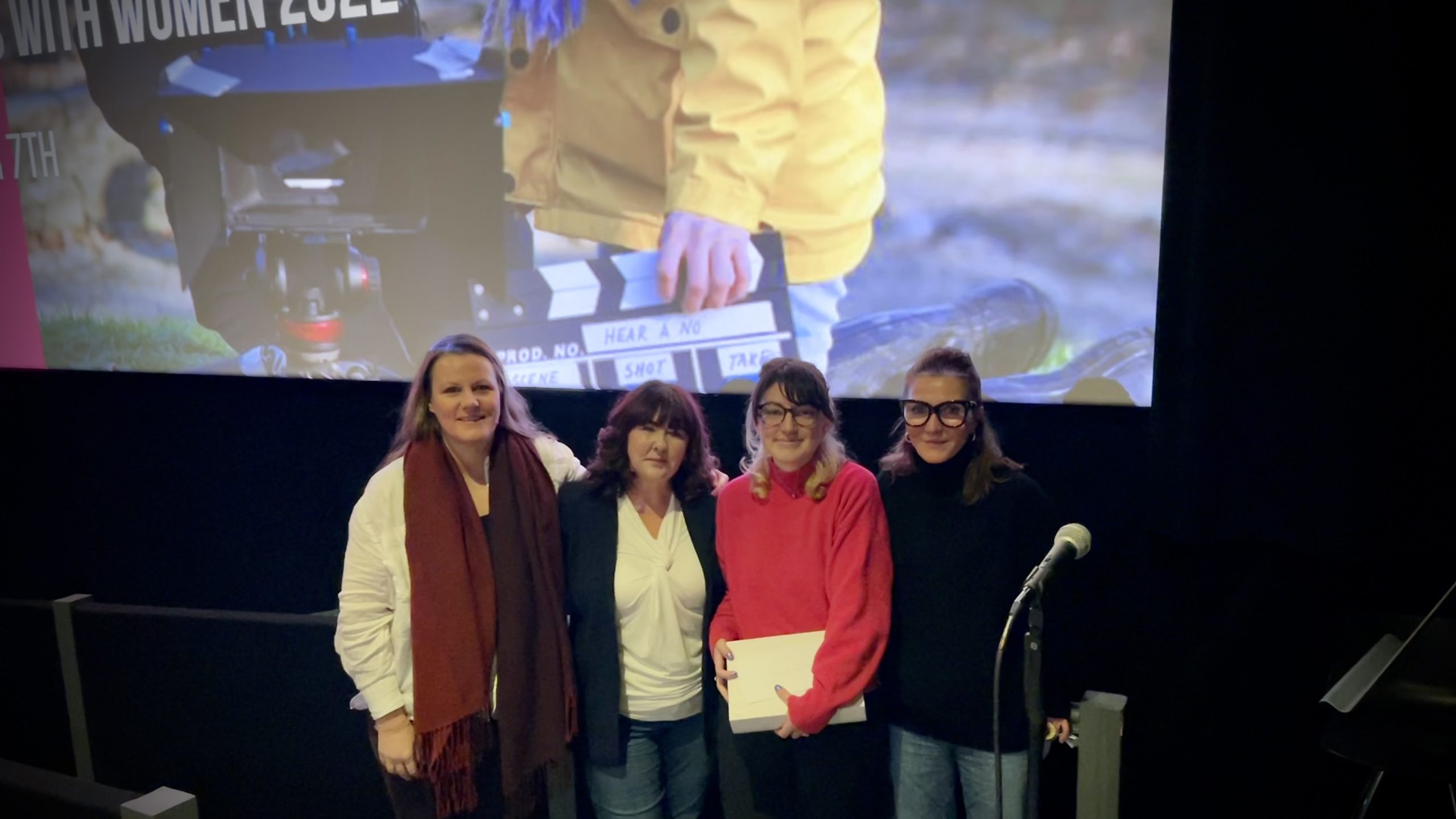 WFT Ireland members and writers – get ready to showcase your skills! WFT Ireland is delighted to announce the Award for Best Writer at this year's WFT Short Film Showcase with the support of Screen Ireland, the Writers' Guild of Ireland and Tara Building.
This annual event, in partnership with the IFI and supported by CNAM, is followed by an awards ceremony, celebrating the talent of our members, and providing a platform for both emerging and established women's voices in the industry.
The submission deadline for films is set for 1st September. We encourage all women members to submit their films by this date for a chance to win these career-advancing awards. There are a number of restrictions when it comes to eligibility – so read the instructions carefully before you submit your film.
Save the Date
The WFT Ireland Showcase will be hosted at the Irish Film Institute on 30th November. Make sure to subscribe to our newsletter and keep an eye on your inbox for updates and announcements regarding this exciting event.
The  WFT Ireland Writer's Bursary Prize
The WFT Ireland Showcase Prize for Best Writer offers a prize package designed to support and nurture the winner's career.
Writers Guild Membership: The WGI represents over 400 Irish writers for film, television, theatre, radio, animation and games. As a Guild member, you will have access to bespoke networking events, expert advice on contracts, funding alerts through the newsletter, and an annual awards ceremony that celebrates their achievements.
Six Month Residency at the Tara Building: Enjoy a six-month full-time membership at the prestigious Tara Building, providing a creative and supportive environment to thrive. This includes 4 Hours of Free Meeting Room Credit Monthly (24 Hours Total) for valuable meeting space, brainstorming sessions, pitch meetings, and interactions with industry professionals. The residency also offers:
A beautiful, bright workspace in Dublin city centre.
24/7 access to the building and our stunning roof garden.
Free access to our culture and events programme.
Opportunities to engage with our beloved community.
Mentorship opportunities with Tara's creative members, friends, and artists.
3. Project Development with Script Consultant WFT Member Eilish Kent. Eilish will provide sessions to guide you and your project to the next stages. Eilish helps programme makers and writers clarify their ideas. For many years she worked in RTÉ commissioning, developing and managing numerous TV Drama and Comedy series onto screen. Eilish will work with you in developing your long-form project. You will receive guidance, insights, and invaluable feedback, refining your skills and gaining industry knowledge in the process.
4. Mentorship Sessions: You will receive 3 mentorship sessions with experts in the industry to guide you on your further career development.
5. One Year of WFT Membership: Gain access to our vibrant community of industry professionals, exclusive events, and invaluable resources to enhance your career prospects, attend our future events, and have a platform to share your achievements!
For more information and detailed submission guidelines, please visit the Women in Film and TV website. Stay updated on the latest news and announcements by following us on our social media handles.
WGI Chair Jennifer Davidson, who'll be awarding the prize on the night comments, "The Writers' Guild of Ireland are delighted to support WFT in their efforts to showcase Irish talent and are thrilled to be able to offer one year's Guild membership to the winning writer. It's so important to be able to recognise writing talent (at any stage in a writer's career) and I personally can't wait to see the brilliant voices that this showcase will attract."
Mentor Eilish Kent says "WFT Ireland is a fantastic network and support for all who identify as women, working in the industry. I'm delighted to be part of this award, and looking forward to collaborating and assisting an emerging screenwriter to develop their next project(s)."
About Women in Film and TV Ireland
About Women in Film and TV Ireland: Women in Film and TV Ireland is a dedicated organization empowering and supporting women in the film and television industry. Through various initiatives, events, and networking opportunities, WFT Ireland strives to foster a more inclusive and diverse industry landscape.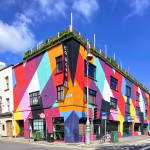 Tara Building – A Creative Space
The Tara Building is a 24/7 flexible coworking space for creatives, entrepreneurs, freelancers, and many more. Whether you work alone or with a team — all are welcome there. On top of having a stunning workspace in a central location, you'll be lucky to have a close-knit community that makes our coworking space stand out from the crowd. The Tara Building Team believe strongly in being an inclusive space that nurtures creative talent and supports the development of ideas, particularly those focused on driving positive change.
Eilish Kent
Eilis has spent 30 years working in project development and commissioning in Irish TV and film, specifically in BBC NI, RTÉ, and as a freelancer. As a trainer, she designed and delivers a Certificate in Writing TV Drama, which is also a 20 credit module on the MA in Screenwriting at the National Film School. Additionally, she delivers bespoke courses and provides private consultations.