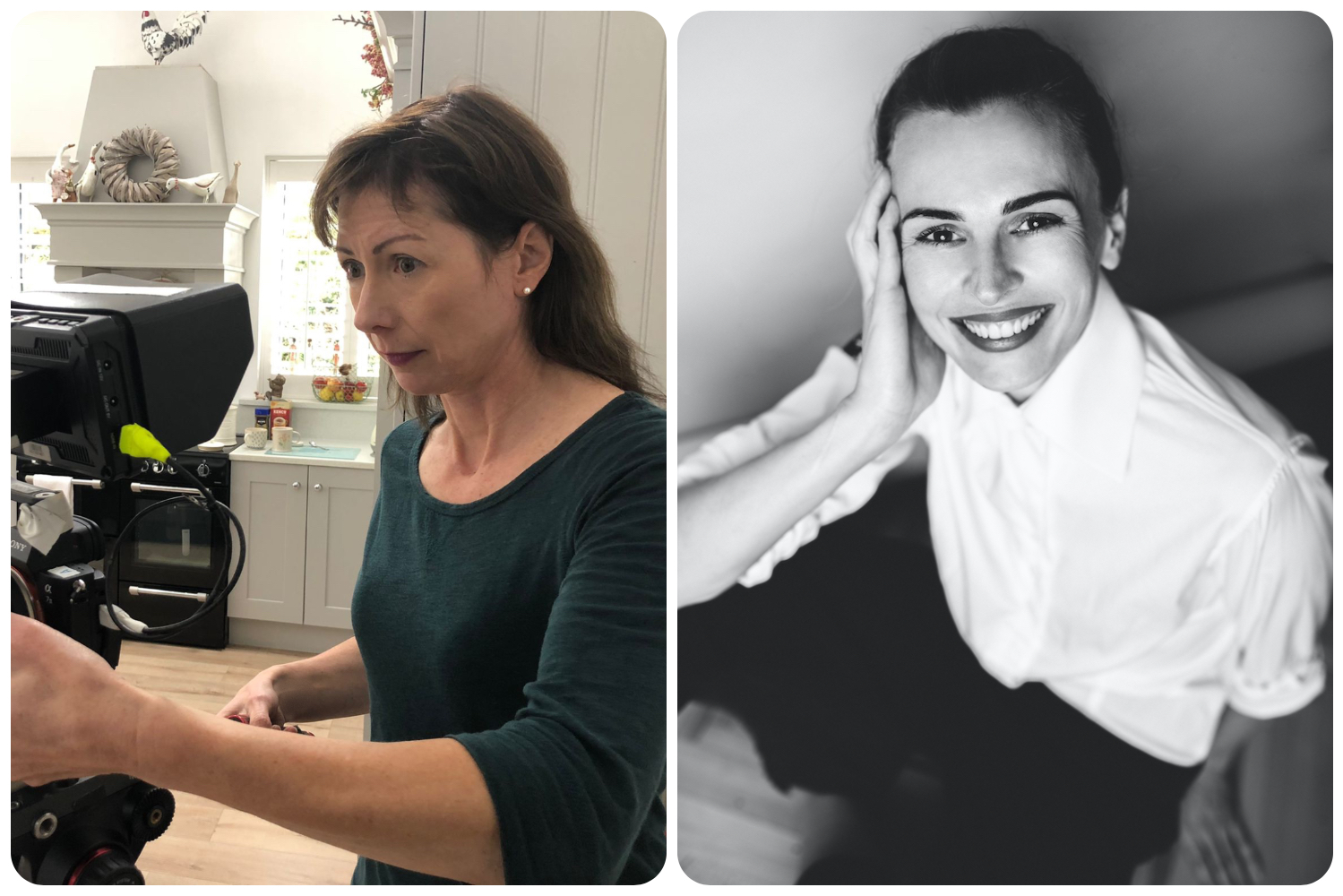 We are delighted to hear that two filmmakers who met through Women in Film & Television Ireland have been shortlisted for Virgin Media Discovers 2023. Irish writer/director Fiona Ashe and Ukrainian producer Lana Turianska met in January 2023 through a Women in Film & Television Ireland virtual 'coffee and chat'. Following that group chat, they established direct contact through Instagram.
They then collaborated on a short documentary about youth mental health, which was commissioned by Foróige and filmed in Cavan. Lana and Fiona's collaboration on that short film was so successful that Fiona invited Lana to produce a short drama exploring the connection between Ireland and Ukraine that she wrote after Russia invaded Ukraine in February 2022.
Fiona and Lana submitted that concept to Virgin Media Discovers 2023. Their project has been shortlisted in the top 30 out of hundreds of submissions. Virgin Media says it is "hunting for fresh and fearless filmmakers in Ireland" and is calling for ideas that bring diverse tales, voices, and stories to life.
About Virgin Media Discovers
Virgin Media Discovers is run in partnership with Fís Eireann/Screen Ireland, and supported by the Dublin International Film Festival. Previous judges include director Lenny Abrahamson, screenwriter Lisa McGee, and actor Adrian Dunbar.
Lana has produced three short films and worked on two more. She was a line producer for a production company in Ukraine. Since coming to Ireland, Lana has won a scholarship for 'Making A Scene' screenwriting training taught by script consultant Mary Kate O'Flanagan. She has also pitched a documentary project to Northern Ireland Screen and they have expressed interest in it. Lana recently secured a grant from Fermanagh Enterprise to establish a production company and purchase a camera.
In 2016 Fiona reached the Quarterfinals of the prestigious Academy Nicholl Fellowships in Screenwriting, run by the Academy of Motion Picture Arts and Sciences, which stages the Oscars. She has a Diploma in Advanced Film Directing from the New York Film Academy and has directed ten short films. She is currently in pre-production on a proof-of-concept for a feature film, funded by Screen Ireland through the National Talent Academies Director's Lab. She has a slate of feature films and TV dramas in development.
Celebrating Our Members
"Fiona's collaborative and inclusive approach to filmmaking fosters a conducive working environment where everyone feels comfortable and valued. She has a way of encouraging open dialogue, always seeking input in areas where team members have expertise, which promotes a sense of mutual respect and trust," says Lana. "What I particularly appreciate about Fiona is her ability to balance professionalism with a sense of camaraderie. In essence, collaborating with Fiona is an opportunity to be part of a team that values individual input and creative freedom, whilst working on projects that are distinct and impactful."
"Lana is a fantastic producer! She is well-prepared, organised, and resourceful. She also has lots of creative ideas that elevate each project," says Fiona. "I admire Lana's courage in producing our Virgin Media Discovers-shortlisted film. This project will be painful for her, but she is willing to do it because she wants viewers to understand the reality of the situation in Ukraine, to keep it top of mind, and to feel the human cost of that war. I have tremendous admiration for Lana: despite being displaced from her home country, she is actively moving her film career forward. She is a wonderful collaborator!"