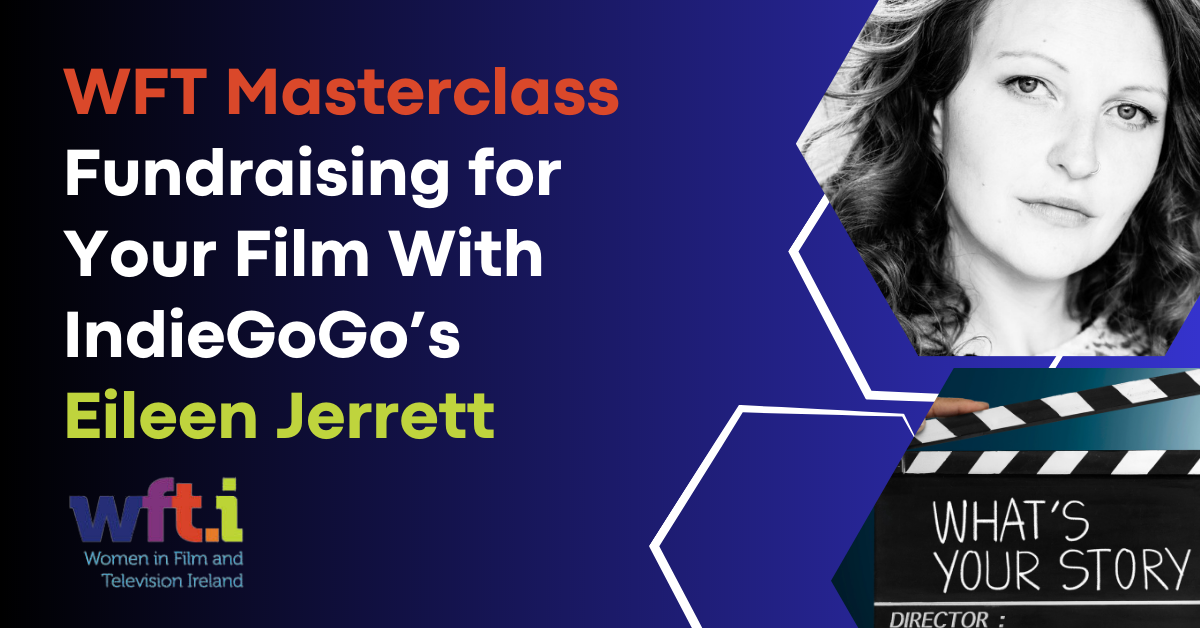 Do you wanna dive into how best to use crowdfunding to finance your project? Join us for an online Zoom event held on June 21st, 2023, at 6:00 pm where crowdfunding specialist Eileen Jerrett will be providing a unique opportunity for filmmakers and enthusiasts to gain invaluable insights on fundraising strategies! 
We're calling aspiring filmmakers, seasoned professionals, or those simply intrigued by the world of production, to equip yourselves with the knowledge and tools necessary to fund your film and bring your vision to life. During this event Eileen will share her expertise on topics crucial to the success of your film project. You will:
Discover effective marketing techniques tailored specifically for the film industry.

Learn how to create a compelling campaign that resonates with your target audience, maximizes exposure, and generates interest in your film project.

Explore the world of crowdfunding and understand how to leverage platforms like IndieGoGo to raise funds for your film. Eileen will guide you through the process of setting realistic funding goals, and engaging potential backers.

Understand the significance of cultivating a loyal fanbase for your film.
Secure your spot for this online event and register now by visiting this link! 
Eileen Jerrett is a seasoned professional in artistic crowdfunding, with a background in documentary film and crowdfunding management. As Indiegogo's Artistic Projects Director, she goes beyond just fundraising, helping artists build a strong community around their work. With her deep understanding of the crowdfunding landscape and keen eye for artistic projects, Eileen specializes in guiding artists through the process, providing strategic advice, and fostering meaningful connections with their audience. Her unwavering commitment to supporting artists, extensive experience in crowdfunding, and expertise in community development make her an invaluable resource for creative individuals looking to fund their projects, realise their visions, and cultivate a dedicated community of supporters around their artistic endeavours.