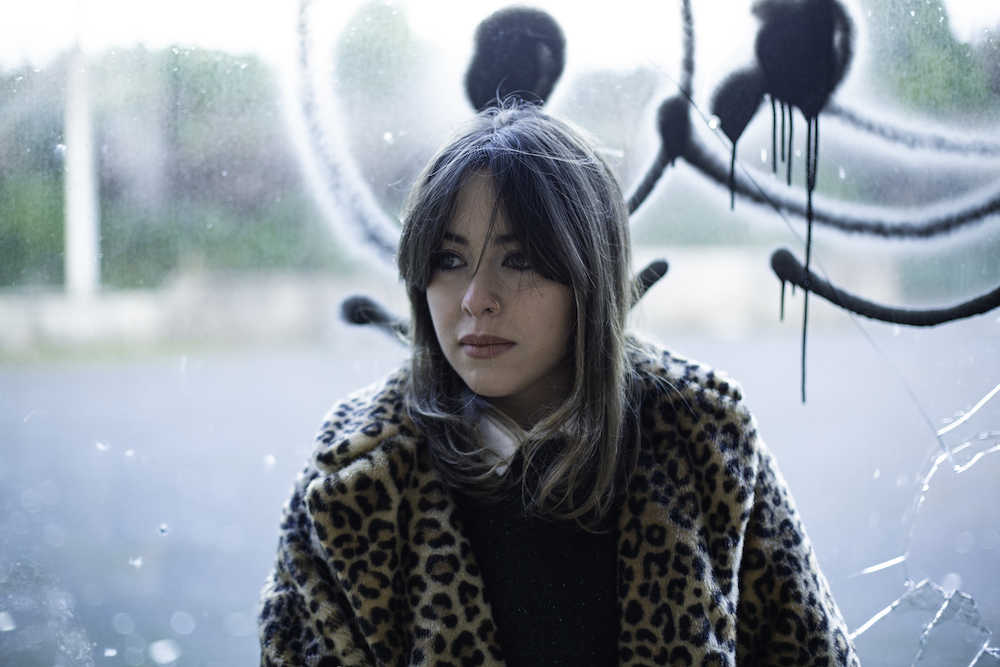 SHELLS, a slow-burning, suspense drama set in a forest in the Dublin mountains, is screening at the Irish Shorts Programme 2 at the Indie Cork Festival on 11th October at 11.45am in the Gate Cinema. It was written by M. M. Coelho and directed by Ais Brady. The cast includes Irish actors Darragh Byrne, Des Early and Laurence Falconer. The short film tells the story of three brothers who fled from a harrowing incident in the city and took to the forest for safety and to distract the youngest one; a rather innocent-minded lad who doesn't fully understand what happened.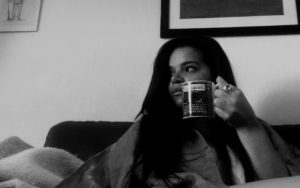 Writer's Statement – M. M. Coelho
Getting SHELLS into IndieCork was such good news for us. When it comes to the arts, people tend to support you only after you've already achieved something which makes getting started extra hard. Before you get any kind of seal of approval you're a just a dreamer – an aloof individual day-dreaming farfetched fantasies instead of getting a real job. Being a woman only makes people take you even less seriously.
Writing dark, strange plots only makes me seem stranger as a female; like I am trying to do something I shouldn't and be a part of a world that doesn't belong to me. But being a woman doesn't mean I want to write romances. I have the right to dive into the darkness of the human psyche as much as the man sitting beside me. And, you know… women think of killing too.
The making of SHELLS was a birth and a half and we would have never made it without each other. Ais has long wanted to be a director but with the whole world telling her that was an idiotic thing to even dream about, it took a while for her to realise that she was more than capable of doing it. In return she did the same thing for me. Society has ingrained in us this idea that women cannot produce, cannot make her ideas tangible, cannot materialise them.
I have been writing all my life but always told it was only a hobby I should not pursue. In supporting one another we realised that both our dreams were not only achievable but entirely complimentary. It takes resilience to take so many rejections and so many people looking down at you and still keep going. But Ais never gives up on anything once she gets started. Also once you meet her you know she means what she says. Somehow in the middle of so much negativity Ais managed to get an incredible crew together and give form to our dreams.
It was overwhelming to have it accepted to IndieCork when we were on the last stages of finishing the film still, as the hype and energy of doing it were already so far behind. We feel it is a privilege to be a part of IndieCork with our first shot at doing what we want and we hope to keep surprising ourselves and ye.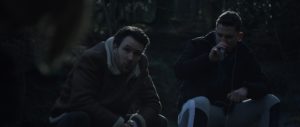 Director's Statement – Ais Brady
This project has been an incredible journey. I had always wanted to do this, I had left my previous company and had been writing scripts for a while and going through the motions of submitting them for funding. While I was receiving decent feedback it quickly became apparent that it would be almost impossible to secure funding without having strong support examples. One particular evening I was sharing my frustrations with my close friend Mariana. At the same time she was going through her own experience in regards to writing. So we basically decided then and there that we would take on the challenge of creating a low-budget film set in a modest location. Mariana would write and I would direct.
This set in motion the beginning of a journey and a half which has been the making of SHELLS. I'm still genuinely overwhelmed by the team – from start to finish – that has come on board despite being a first-time female director, me having never made anything remotely like this before and it being extremely low-budget. The overall support, encouragement and dedication from everyone both directly and indirectly involved was incredible.
SHELLS was submitted to IndieCork at the latest deadline therefore our "strange and menacing" short was programmed quite soon after. I guess due to the nature of the film and the fact that my name could interpreted as unisex, it was assumed I was male. So funnily enough SHELLS is set to screen in an otherwise all male programme – and not part of the three female director programmes at IndieCork.
The whole experience this far has been incredible and an invaluable learning which I am extremely grateful for. This is really what has made this film so special for me. A sincere thanks to the crew, the cast – Laurence Falconer, Darragh Byrne and Des Early and of course Mariana <3