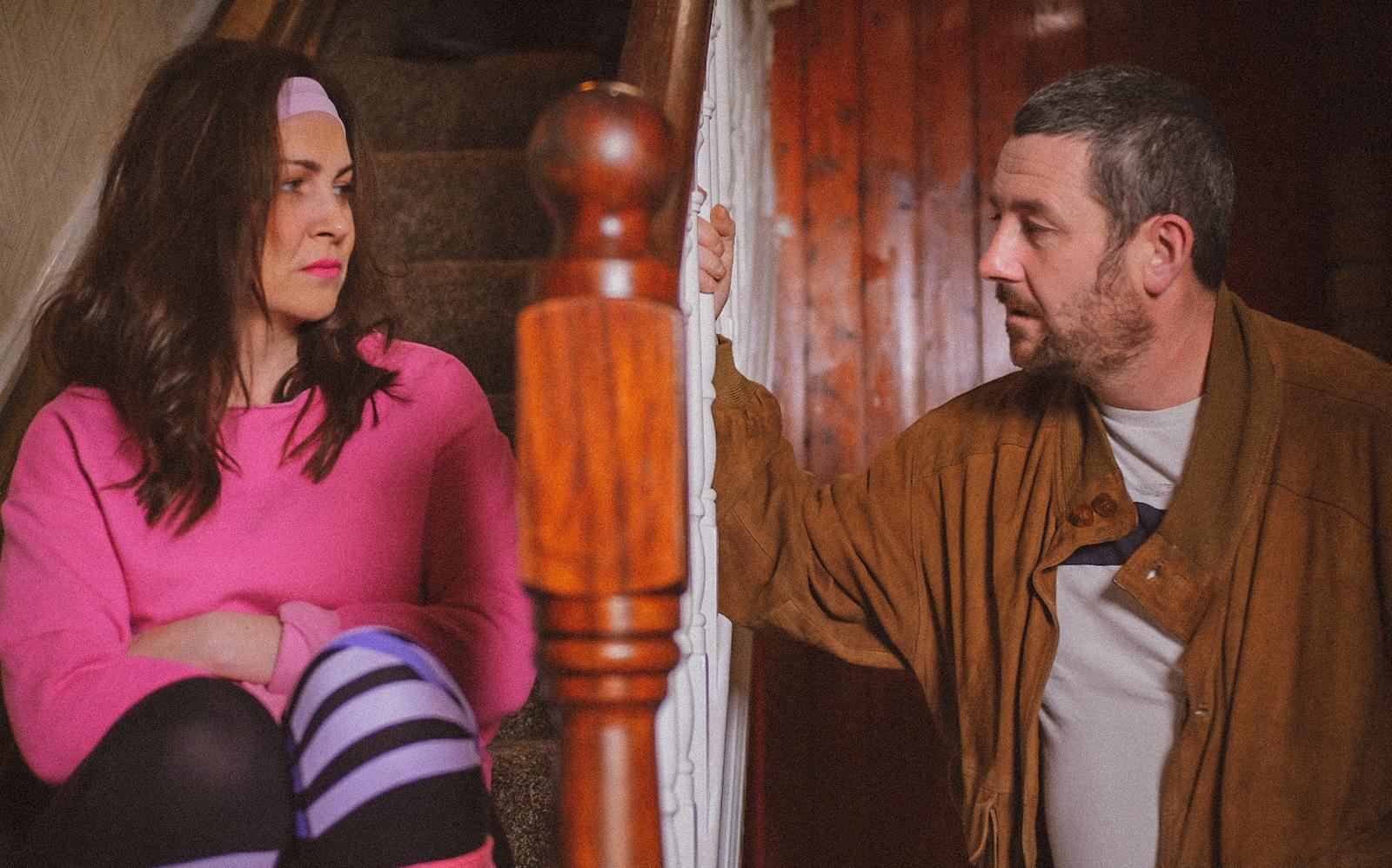 As part of The Actor as Creator Scheme funded through Screen Ireland and Bow Street, WFT Member Andie McCaffrey Byrne has written, co-produced and acted in Sparkle. This female-led comedy is produced by fellow WFT Member Aoife Derwin and directed by Gerard Walsh. Based on the true story of the time Ireland tried to ban aerobics in the 1980s, Sparkle will premiere at this year's Galway Film Fleadh.

About Sparkle
Feeling stuck in the drudgery of domesticity. Irene Carr (Andie McCaffrey Byrne) needs to change her life before she loses her identity completely. When her friend Jan invites her to try out the new fitness fad Aerobics she jumps at the chance.
But the government in Ireland in 1984 have other ideas and propose a ban on Aerobics.
Irene must look inside herself and fight the ban in order to keep the newly found joy she has discovered in life again.
Cast includes:
Andie McCaffrey Byrne – Irene Carr
Mark Dunne – Mick Carr,
Daffhyd Flynn – Jeremy Carr
Shane Purcell – Brian Carr
Kathy Monahan as Jan Nolan
Jeff O'Toole as Padjo Swayze