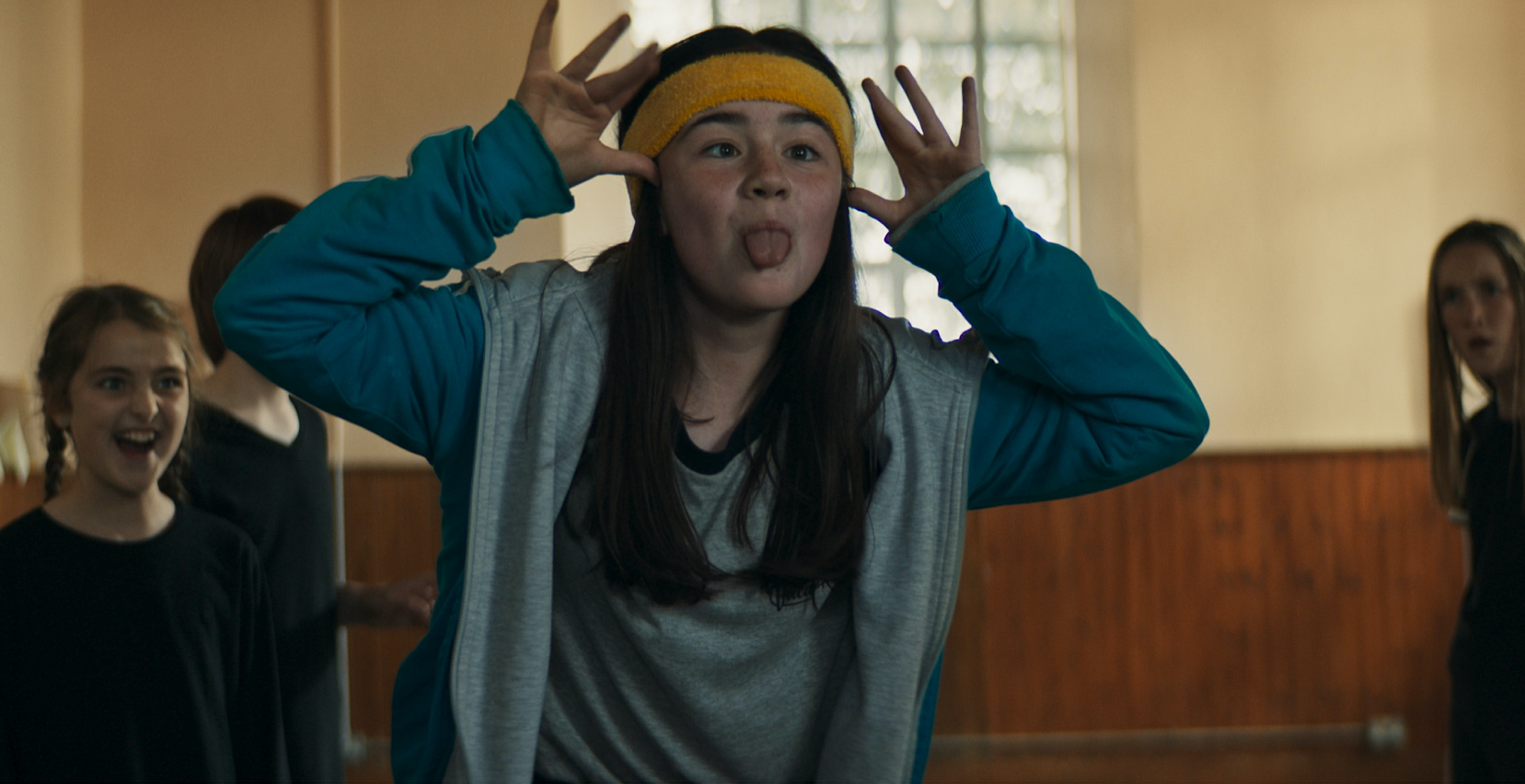 These three short films – produced by Dyehouse Films and directed by filmmaker Bonnie Dempsey – were commissioned by RTÉjr to form part of the European Broadcasting Unions' Children's Drama Exchange and will reach young audiences across Europe and Asia on participating children's channels. In these award-winning live-action short films we'll meet brave and engaging characters who navigate all kinds of twists and turns in their lives.
Films Available to View Here
All In Good Time / Aired on Mon 18th May / 3.55pm / RTÉ2 – available to view here.

The Girl at the End of the Garden / Aired on Wed 20th May / 3.55pm / RTÉ2 – available to view here.

Tina Times Two / Premieres on Fri 22nd May / 3.55pm / RTÉ2
ALL IN GOOD TIME. Two children, one century apart magically bond through messages in a bottle to help solve each other's problems.  They cross time, cultural differences and the challenges of growing up in this delightful, fun story that shows that offers a timely take on social distancing with your BFF!
Set in Connemara in 1918 and 2018, this charming little film has achieved a phenomenal festival run winning audience and jury awards at dedicated children's film festivals across USA, Europe and Asia as well as being nomated for a Celtic Media Award.
THE GIRL AT THE END OF THE GARDEN. A slapstick comedy about an unhappy young girl whose life is turned upside down when she discovers a mysterious runaway with psychic powers at the end of her garden.  The magical ingredient at the centre of the story is the alliance that is formed between two children from totally different worlds and their chaotic attempts to shield and protect each other from the forces beyond the end of the garden fence.
10 year old Thethe Kadazi plays 'Z' – a runaway from a cruel direct provision centre who turns up at the end of Lucy's garden. Lucy (played by Ruby Dunne who recently appeared in Paddy Breathnach's 'Rosie')   is a comic-book-obsessed 10-year-old who agrees to hide 'Z' under her bed believing her to have superpowers.
TINA TIMES TWO, the latest production from Dyehouse Films is a glorious coming-of-age fable centred around Tina, a lonely young girl whose wish comes true when she discovers a magical friend who is an exact double of herself!  The dream soon turns to a nightmare when her double wants to take on a life of her own.
Filmed in Banagher Co.Offaly in the summer of 2019, Tina Times Two brings together a spectaular cast including Robyn Dempsey as Tina / Tina2, Gus McDonagh (Rebellion, Charlie, Love Hate), Noni Stapleton (Penny Dreadful) and a hilarious cameo by Eilish O'Carroll (Mrs. Browns Boys).
Primarily a dance film, choreographed by Jessica Kennedy of Junk Ensemble Dance Company along with hip-hop stalwart Don King Rongavilla. Music was composed by Irish screen composer Sarah Lynch with the title song written by CCBrez (formerly Republic of Loose).
Both All In Good Time and The Girl at the End the Garden have won awards all over the world. (Palm Springs, Chicago, Seattle, Newport Beach Film Festivals to name but a few) The newest release, Tina Times Two which premiers on Friday 22nd continues to present themes centring around the magic of friendship, unity and hope.  These films showcase some of Ireland's most recognisable actors and the brightest upcoming new talent.  The result is unmissable drama and mature storytelling for the child inside us all.
A huge congratulations to WFT Member Bonnie Dempsey and you can get more information and behind-the-scenes stills from info@dyehousefilms.ie!