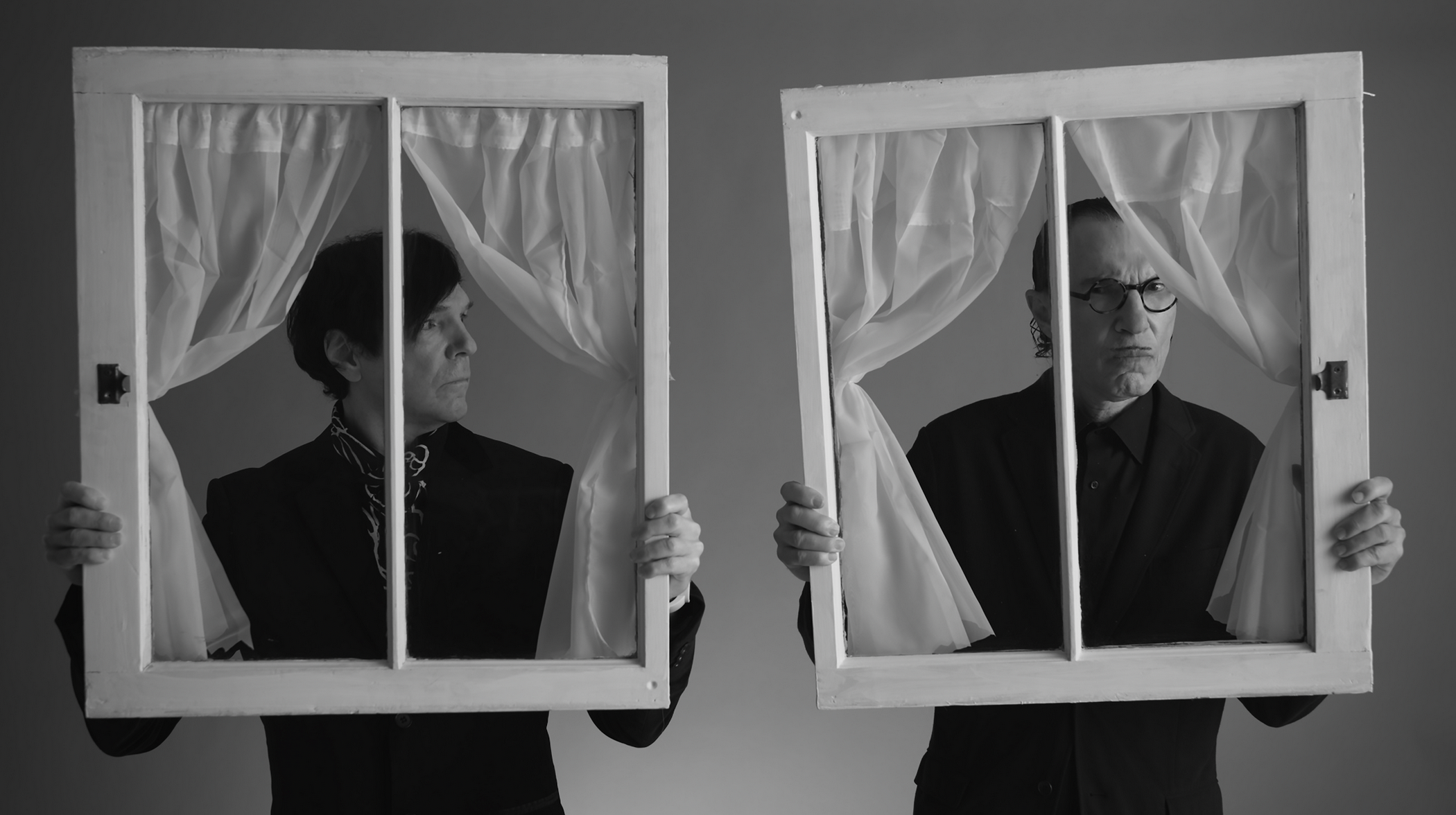 WFT Member Carla Mooney's Production Company Cardel and Joseph Wallace reunite with Sparks for new Edgar Wright Documentary which Premiered at Sundance 2021, now in cinemas in Ireland.
Animation Director Joseph Wallace has created animated sequences for 'The Sparks Brothers' a new feature documentary film by Director Edgar Wright (Shaun of the Dead, Hot Fuzz, Baby Driver). The film follows five decades of the iconic American pop-rock band Sparks and the founding brothers Ron and Russell Mael, drawing on archive, animation and interviews to bring their story to life. The film is produced by Wright's new company Complete Fiction and Media Rights Capital and premiered at the Sundance Film Festival.
Wallace directed the award-winning music video for 'Edith Piaf (Said It Better Than Me)', produced by Cardel, from Sparks' 2017 album Hippopotamus. The video had a lengthy festival run as well as having extracts played on Newsnight, the One Show and VICE News. It was later named one of the ten best British animated music videos of all time by the Anim18 organisation.
"It's not every day you get to work with one of your favourite bands and one of your favourite directors at the same time. It was an absolute blast bringing together so many brilliant artists and animators to capture moments from the history of Sparks."
— Joseph Wallace
Wallace and his team created various sequences for Wright's debut documentary which illustrates the life and times of the band in various different animation techniques including puppets, cut out and clay. Stand out sequences feature the voice of Simon Pegg, whilst another accompanies writer Neil Gaiman talking about their classic album artwork.
The stop motion sequences were produced by Cardel who have produced various projects with Joseph Wallace and are currently developing a feature animation together. Cardel is co-founded by brother and sister duo Carla & Delwyn Mooney. Together they pulled a team featuring some of the brightest names in stop motion including animators Quentin Haberham (Isle of Dogs), Sam Gainsborough (Facing It), Anita Bruvere (Home), Timon Dowdeswell (Frankenweenie), Martyna Koleniec (Kejnu – 'Photons') and DOP Jon Davey (Radiohead – 'Burn the Witch'). The film also features 2D animation by BAFTA-winning animator and illustrator Greg McLeod, one half of The Brothers McLeod.
Wallace is currently in production on his latest short film 'Salvation Has No Name' a stop motion tale about the refugee crisis, featuring the voices of Itziar Ituño and Yasmine Al Massri.
'The Sparks Brothers' is now on release in Ireland.