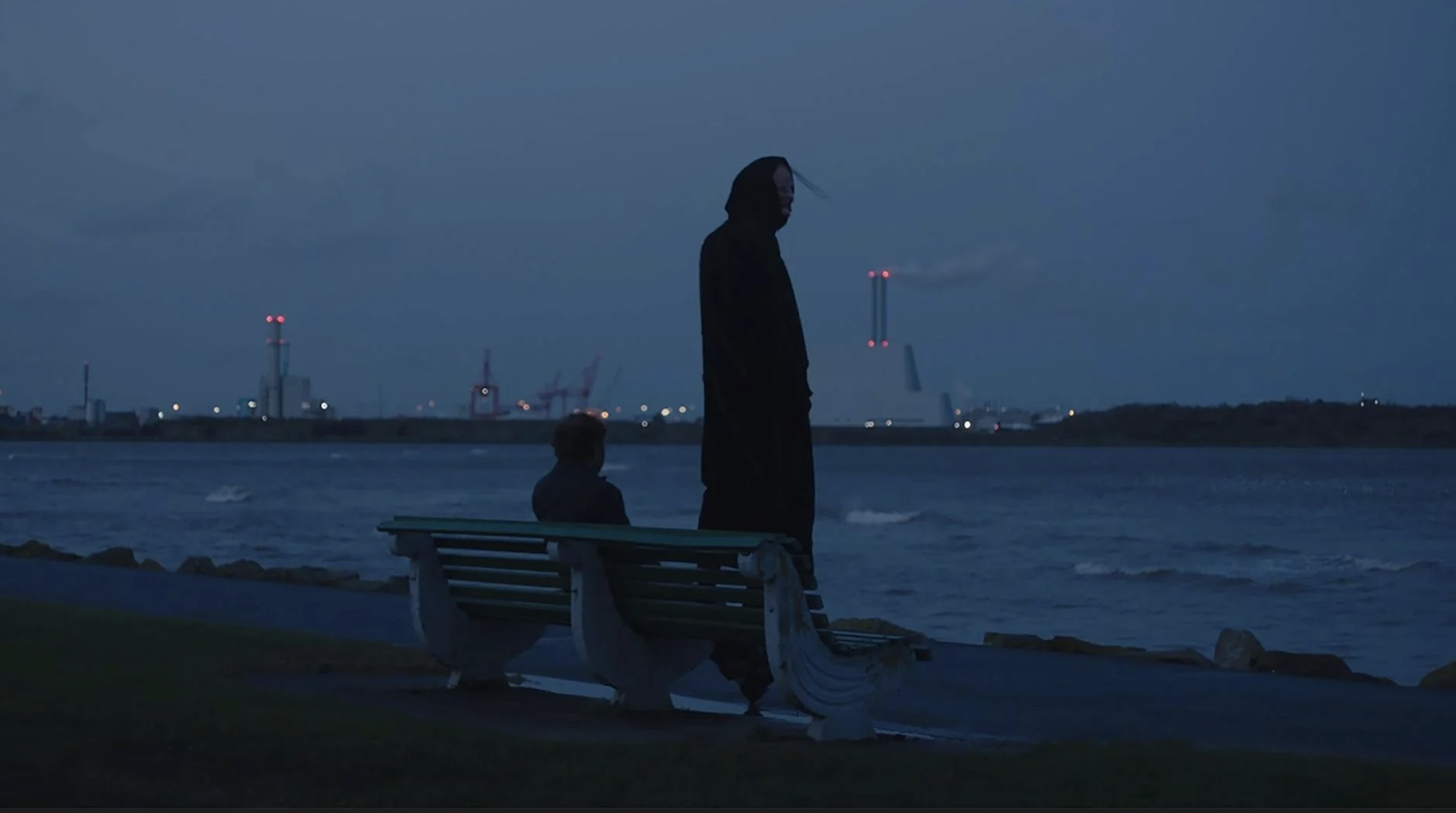 The Fear, a Short Film about mental health which is produced by WFT Member Dawn Mac Allister is released today.
Fis Éireann / Screen Ireland presents an MDV production: The Fear 
The oft' heard phrase "Blue Monday" which falls on the third Monday of January each  year, has been awarded the gloomy title due to a combination of post-Christmas blues,  cold dark nights and the arrival of unpaid credit card bills. Or as some say, having too much month at the end of your paycheck.
So, whether you are feeling blue, purple, orange or red, the team behind this film would like to gift you this short film that gives a face to that sinking feeling. That feeling of THE FEAR. Don't worry though, it's a black comedy. With Manus Halligan, Kelly Shatter and Tony Cantwell providing some of the laughs.
The Fear has played at a number of Oscar-qualifying film festivals (Cork, Foyle, LA shorts)  and is now ready for its online debut.
"I wrote and directed The Fear in order to make a mockery of the voices in my head. I  have struggled with anxiety and insomnia for many years. I want people to watch this film  and know that they are not alone and that this voice is actually a bit of a hack. The Fear's bark is way worse than his bite and he is useless when you surround yourself with good people.
We were fortunate to receive funding from Screen Ireland for the production of this film. We also struck gold with our cast and crew. Making The Fear has been a cathartic experience for me and I'm hoping it can do the same for some of the viewers out there. If we can  laugh at the voices in our heads and call them out for what they are, then maybe we're a  step closer to shutting them up for good."
– Stevie Russell, Writer & Director
CAST: MANUS HALLIGAN, TONY CANTWELL, KELLY SHATTER, SEÁN DUGGAN, EILEEN BYRNE
PRODUCER DAWN Mac ALLISTER
(VMDIFF 2021 Discovery Award Nominee for Producing)
DIR OF PHOTOGRAPHY NARAYAN van MAELE
EDITOR LEE HICKEY
PROSTHETICS DESIGNER TOM McINERNEY (Emmy Award Nominee) COMPOSER GARETH AVERILL