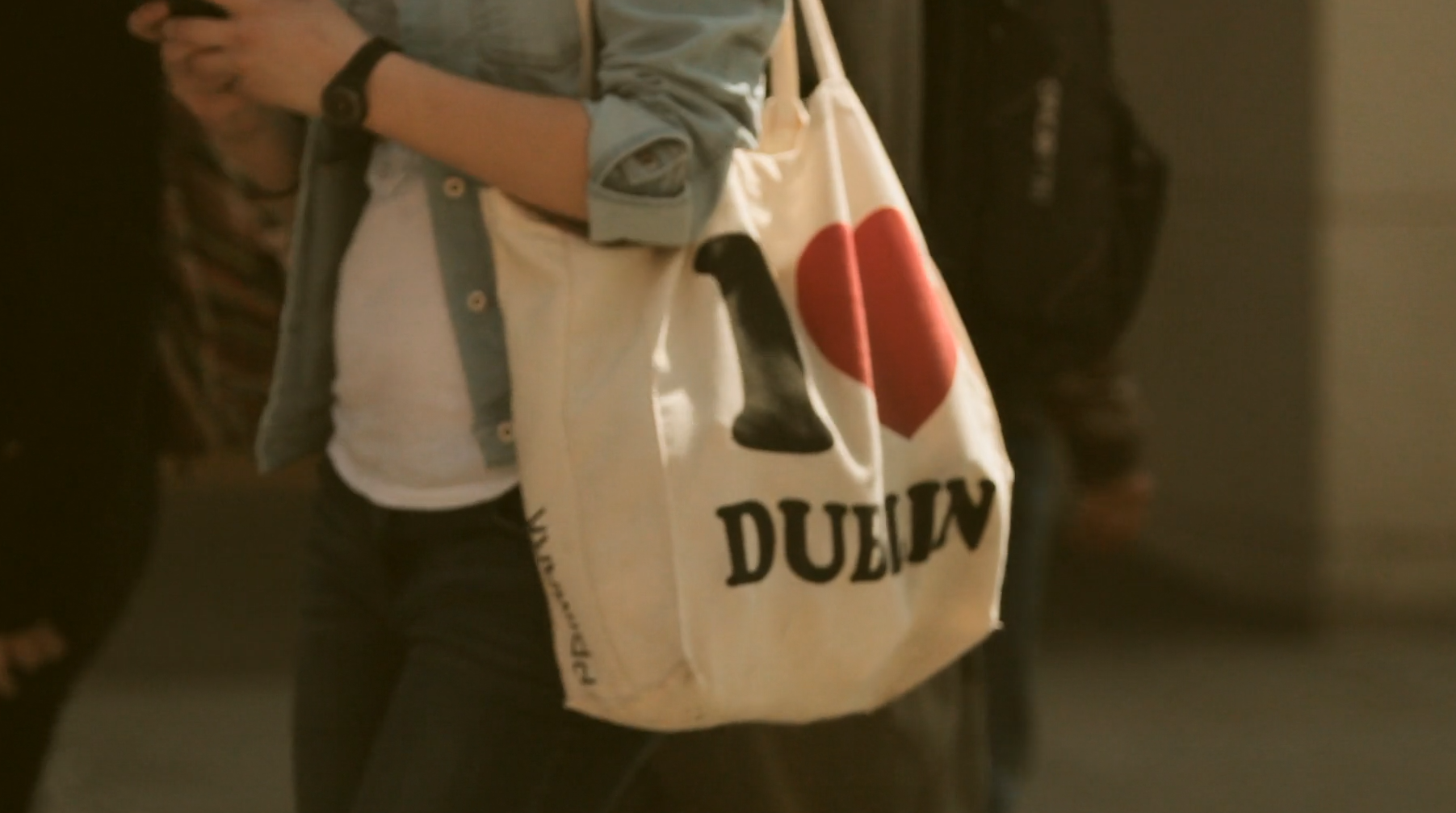 Dublin will be Written in my Heart is an (ir)regular short film night showcasing the best in independent Irish filmmaking, curated by WFT member Emma Fagan of Fillum.
This Thursday 11th May at 8.30pm, Fillum presents an eclectic selection of top quality and award winning short Irish films celebrating Love in Dublin at the cosy environs of The Circular Bar in Rialto Dublin 8. Tickets are on sale here.
The programme includes a number of films written, directed and produced by women filmmakers, many of which are fellow members, so get out there and support them!
Whale Fall Written & Directed by WFT Member Katie McNeice, Produced by Hardback Films
A meditation in verse on the intensity of love and connection between women. Using the metaphor of a dying whale, it pushes and pulls between the beauty of swimming in each other's thoughts to the fear of falling too deeply––into each other and into the things which create wonder in our lives.
The Fireman & the Nurse Written and Directed by Gemma Doorly, Produced by Ronan Murphy
It's 1994, teenagers Anna and Paul fall in love at a school disco. 20 years later it's going to take some imagination to stay 'happy ever after'. Funny, poignant, heartbreaking The Fireman and the Nurse explores the nature of marriage and the lengths people will go to save their relationships.
I didnt…I wasn't…I amnt Written and Directed by Laoisa Sexton, Produced by Ten Thousand Hours Films
A lonely working-class woman falls for the charms of a smooth-talking, sexy wealthy older man, but as she grapples with her misdeeds & wrestles with her desire, she must decide how far she is willing to go to get what she wants.
Hold On Tight Directed by Anna Rodgers, Produced by Zlata Filipovic
Holding hands or kissing in public isn't for everyone. When it comes to same sex relationships, showing your love outside of the home is sometimes a complicated personal choice. This short documentary moves between the public and private spaces in which lesbian and gay couples live, and explores small gestures of human connectedness. These gentle interactions not only carry a huge personal significance, but also the potent power to create social change. Yet, for most people, being affectionate beyond the hall door isn't intended as a political statement – it's an expression of love.
Moore St Masala Written by David O'Sullivan & Rodney Lee and Directed by David O'Sullivan, Produced by Miriam Cahill
Shop clerk, Baba, falls for the sexy estate agent across the street. When he sells her lunch, she steals his heart. There is only one way their love can make it…… Bollywood Style.
The Street where you Live Directed by Myles O'Reilly
"Eddie and Elsie are my neighbors. Both in their 80's they are the sweetest, kindest, most loving and wise people you are ever likely to meet. I can not begin to describe how important their message to the world is at this time but I hope that this film in some way can. Their love for each other and their love for the world at large and everyone in it, is a triumph for humanity. They have the secret to happiness and we're very lucky they want to share it with us. Please if you enjoy this, and you are moved by their words, pass it on. The world needs Eddie and Elsie right now" Myles O'Reilly. *An edited version of this film forms the music video for the new single from Crowded House – To The Island
Pebbles Written and Directed by Jonny Shaw, Produced by Lisa Kelly
On her 50th wedding anniversary, a woman returns to the hotel where she spent her honeymoon. Will her estranged husband return to honor a promise? This film stars Marie Mullan and Niamh Algar.