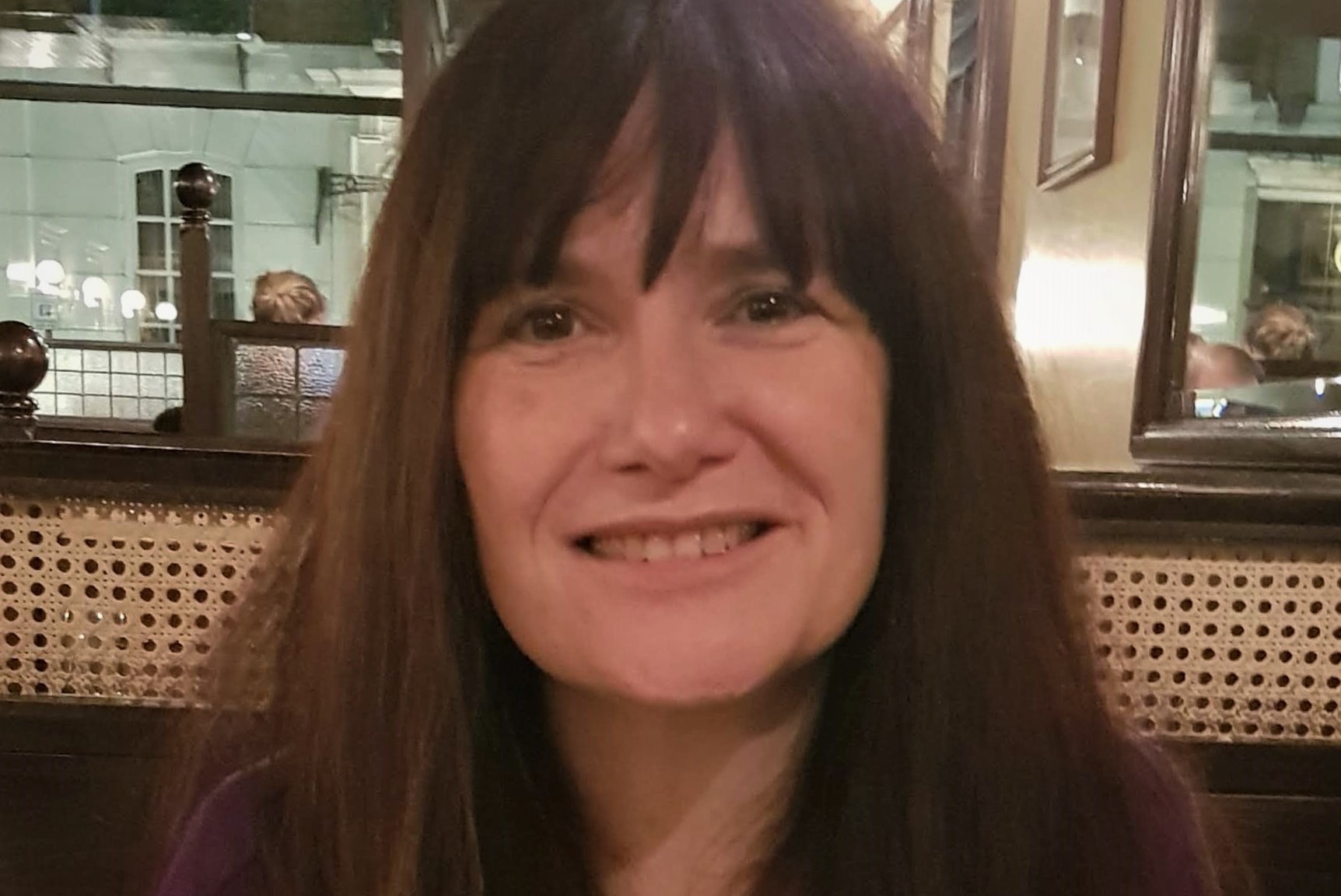 At WFT Ireland, we are constantly inspired and impressed by the caliber of work being done by our members across the film industry. So much so, that we have decided to celebrate their achievements with our slot 'Member in Focus'. With the holiday season on the horizon, we are thrilled to feature the work of Maeve Murphy, a talented writer and director, whose complex and beautiful films have featured on screens big and small, local and international. We spoke with Maeve about her impressive body of work, her love of stories and how she got her start in the industry.
When it comes to films, what were the works that inspired you to become a filmmaker?
Thanks. That is a beautiful question. I saw Midnight Express, by Alan Parker when I was still quite young and living in Belfast and it had a profound impact on me. I found it enthralling, totally gripping. I was really taken by the set up and the story. It haunted me.
What was your first job in the industry?
I was a receptionist for Ken Loach's production Parallax Pictures. The producers Rebecca O Brien and Sally Hibben were also there. It was really great to be around that environment as I just naturally picked things up. I remember talking to Barry Ackroyd about cinematography and Ken himself about not seeing things just in black and white and finding the grey and also the humanity in things. I think what was also key was it felt normal and natural to get films made and being in that environment helped me to think I could be a filmmaker. I never had a doubt as they made it feel normal. Role models are so important.
My first writing and directing job was on my short film "Amazing Grace" and that was made out of the Parallax basement, which we used as a production office as we were shooting in Soho.
What are the types of stories that you like to tell with film?
I like great stories. I like stories with complex real women in the lead or are leaders. I am excited by women who are rule-breakers or transgressive or outside of the norm in some way. I like the lady rebels or the bad girls or the female outsider or underdog who wins. I also love stories that create value of some kind. Stories that inspire, or are based on a true story that we don't know about and that enriches our awareness. I like stories that have great heart, or great soul, unexpected acts of compassion in extremis draw me. For some reason that always moves me as that balance of great good amidst great evil or great hardship intrigues. I also think joy is important, as I think that it is a natural part of life and sometimes dramas forget about that. Stories that are built around interesting or unusual relationships attract me also and how that propels change.
Can you tell us about how you develop a project?
It really depends, sometimes it can start with true facts that really connect with me like in Silent Grace and finding that inspiring or interesting or important and creating a story from that. Sometimes it can start with a character, like in Beyond The Fire, or imagining the meeting of two characters and the impact they might have on each other. Sometimes it can start with a premise, a what if, like Taking Stock. Often a sense of a location or characters in a location or a dilemma, starts the juices flowing…
Silent Grace screened again very recently, can you talk to us about the story and background of the piece?
I found out by accident about The Armagh Women and their involvement in the 1980 Dirty Protest and First Hunger Strike. There was a slim book by Nell Mc Cafferty that my mum had in her working space and I just found it by chance. I realised immediately how their protests have been largely unreported and not in public consciousness. They had been essentially written out of one of the most well-known and harrowing moments in Irish and UK history, i.e. the Hunger Strikes and Dirty Protests but also out of Irish women's history also. It also illustrated how women's contribution can be seen as less important, or secondary. There is something beautiful now about the revival of the film since it's Irish TV broadcast in 2017 and The Irish Times putting it at no 38 in their 50 Best Irish Films Ever Made and now this special 20th-anniversary screening at the Foyle Film Festival, it shows that things can change. I love the double value of that for the film and for the history. Reading about women being in a 24-hour lock-up also simultaneously grabbed my creative interest, because I wondered how you would survive that and I wondered how they did. I feel the mentoring I had from Mira Nair at Moonstone was so important to me. When I made Silent Grace there were so few women directors, she really inspired me.
We were delighted to screen the fantastic short Siobhan at our Short Film Showcase last year. What a film! Can you tell us a bit about this story and the shooting process?
Siobhan is a ghost story and is about a man whose girlfriend has died the previous year in the sea. A year later he goes back and thinks he sees her ghost. He is then met by a local farmer who takes him back to his farmhouse where his wife is. His wife starts to realise that perhaps the farmer, her husband, may be connected to the young woman's death. She has an awakening and kind of premonition of what may happen next. It was great to reunite with Orla Brady who plays the farmer's wife in this eerie little film. For me, that was the most enjoyable thing about the shooting process. It would be really great to find a project to do with her in the future. I think we work very well together. I have never seen anyone make the washing of the breakfast dishes, so mesmerising and laden with subtext. She is such a great actress.
If you had a magic wand, is there anything about the industry you'd like to see change in the next few years?
Gender equality for female directors, in terms of the number of feature films that are made. I massively applaud Screen Ireland's, 50/50 approach.
Hurrah! Us too. What are you working on at the moment?
I have a few projects bubbling away and I'm also interested in reading feature-length scripts. I have a script re long term love of Shane Mac Gowan and Victoria Mary Clarke. I'm thinking about a longer version of "Siobhan". I also have first draft funding from Screen Ireland to adapt a short story and novella that I have written called "Christmas at the 'Cross." I'm very excited about that. It has a hidden bit of women's history also which I discovered and I am very excited by.
Thanks so much for talking with us Meave. That's an inspiring body of work!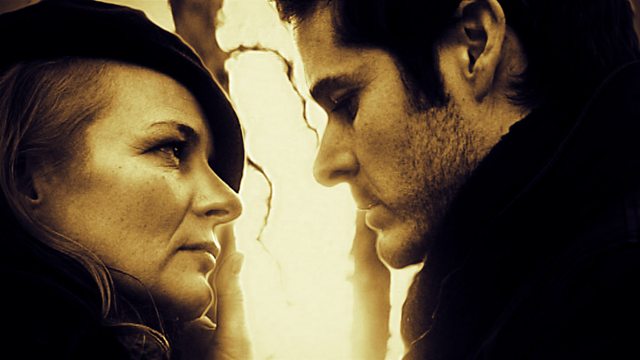 About Maeve Murphy
Award winning writer and director Maeve Murphy was born in Belfast and went to Cambridge University (Secretary of the Cambridge Footlights). Co-founder of the women's theatre company Trouble and Strife. She made two short films, AMAZING GRACE for the BFI, starring Aidan Gillan, (London Film Festival, Film 4), and SALVAGE, ( NIS) starring Orla Brady, (Cork Film Festival and broadcast on RTE). SILENT GRACE her critically acclaimed debut feature starring Orla Brady tells the untold story of the IRA women prisoner's Hunger Strike and Dirty Protest (Cannes Film Festival, Galway, Taormina, Hamptons and Moscow Film Festival). Nominated for the Hamptons, Conflict and Resolution Award, winner of the Soka Art Award (Japan). Released in Uk/Irl cinemas by Guerrilla Films and made Top Ten, Critic's choice in The Metro. In 2017, it was re-released with an Irish TV premiere on TV3 and Hulu. "Film of the week" in The Sunday Times and "Important film" Irish Times. In May 2020 the Irish Times put it at no 38 in their 50 Best Irish Films Ever Made.
Her second film BEYOND THE FIRE was an award winning and controversial romance about love in the wake of religious sexual abuse starring Cara Seymour and Scot Williams. Maeve Murphy as Director was the recipient of "Best UK Feature" (London Independent Film Festival) and "Best International Feature" award at the (Garden State film festival USA). UK Cinema release, New British Cinema Season ICA. It was broadcast on TV3 and BBC2, "Pick of the Day" Daily Mail. Her third feature, TAKING STOCK, was a female austerity heist comedy starring Kelly Brook (Raindance Film Festival 2015.) Based on Maeve's short film SUSHI, (Venice Film Festival 2011). TAKING STOCK was released in key UK cities by Swipe Films and won 8 International film festival awards and Maeve was awarded or the recipient as a Director for 3 of those awards, including The Independent Spirit Award (Monaco International Film Festival). It was bought by Netflix.
Maeve's 2017 short ghost film SIOBHAN showed in festivals, (Foyle FF, Kerry FF and Sochi Int FF where it won the SIFFA President's Award) In 2018 Maeve made a documentary short, "GLOBAL NETWORK FOR PEACE" about the impact of Hiroshima and advancing peace. It was broadcast on BBC World News. Maeve has recently received an award from Screen Ireland to develop a new screenplay based on her short story/novella "Christmas at the Cross". She has also co-written a screenplay with Victoria Mary Clarke with NIS support via Vico films about the true love story of Shane Mac Gowan and Victoria Mary Clarke.