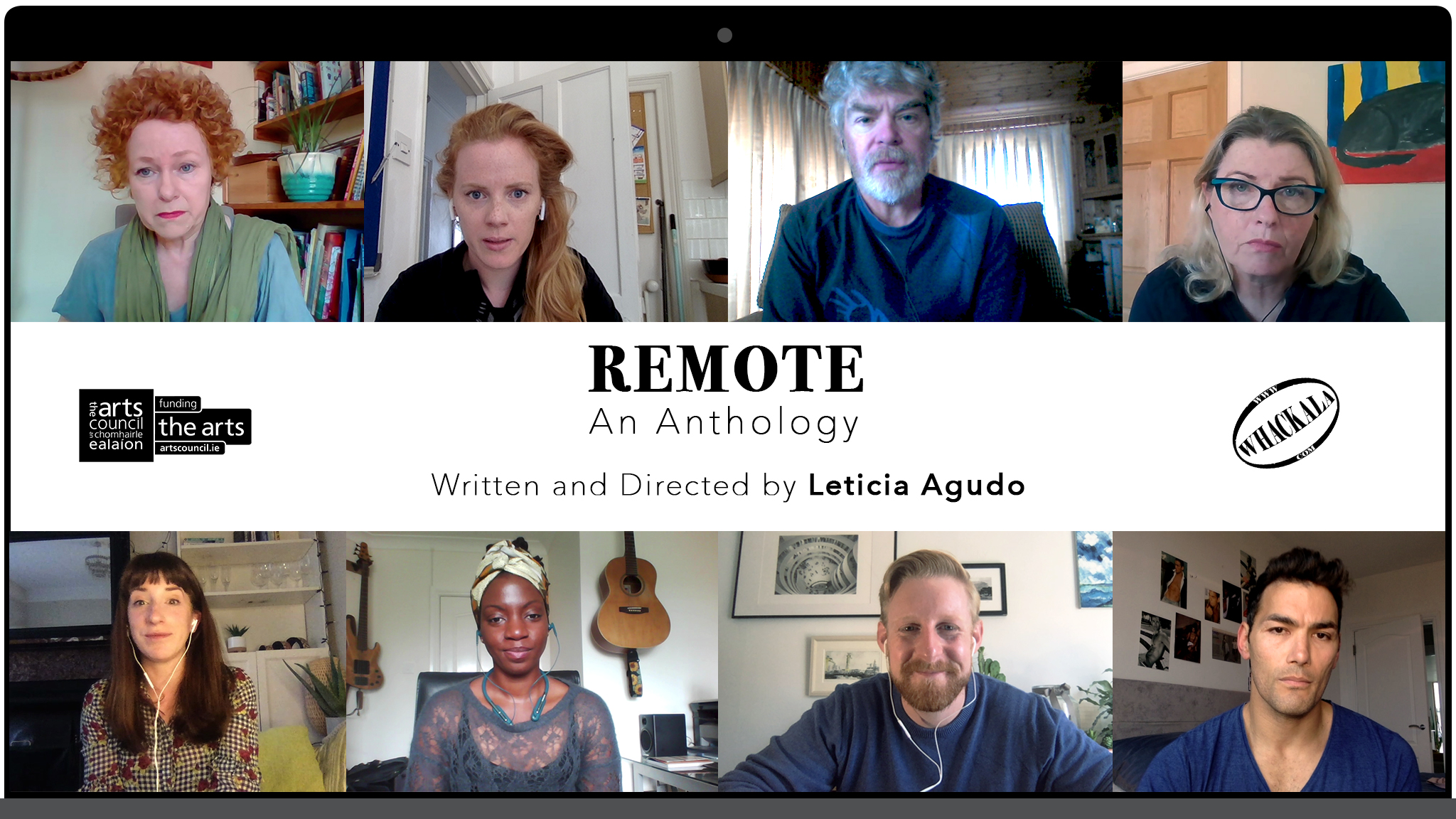 "Remote" is an anthology of four short films about the tragicomedy of human relationships impounded by distance and Covid. It launches on YouTube this Thursday. Written and directed by WFT member, Leticia Agudo, the films have been produced remotely and feature some of the most exciting acting talent in Ireland at the moment.
You can watch the teaser here.
The four stories are:
If You Love Them – starring Ally Ní Chiaráin and Muireann Bird
…set them free. Now? Are you mad? With things as they are?
About Dad – starring Malcolm Adams and Aisling McLaughlin
Sibling rivalry at a distance.
Second Chance – starring Esosa Ighodaro and Sarah-Jane Scott
This situation has really shown what's important – and what is not.
Green is the Colour – starring Michael Patrick and Márcio Wille
It's Ireland v Brazil, just not in the way that you imagine.
Leticia cast the films remotely for the most part, having only met three of the actors before,  and they rehearsed and shot using several applications on phones and laptops. Leticia felt it was an "experience between theatre and film", where she let the actors run and film whole scenes while watching through a video call. Bobby Moloney, also from Whackala, edited the films and made the graphics. Leticia has a background in theatre directing, after which she obtained her first funded opportunities in documentary, returning to live-action writing and directing 5 years ago. Leticia is a Spanish native who has spent her entire working and almost adult life in Ireland.
Whackala Ltd is an award-winning development company specialising in live-action and animation. Whackala are Paul McGrath, Bobby Moloney and Leticia Agudo.