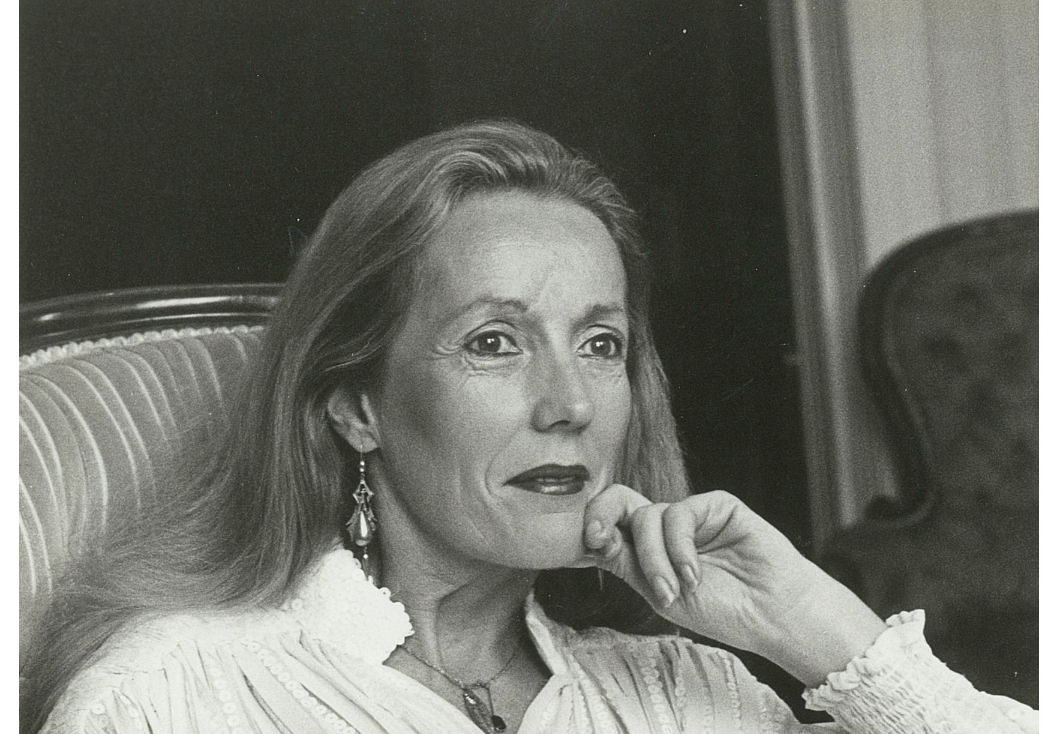 A new female-led documentary is currently running on the film festival circuit revealing one of Ireland's most remarkable fashion figures, the designer Vonnie Reynolds. 'Vonnie – Ireland's Forgotten Fashion Icon, directed by Renata Lima and produced by WFT Member Melissa Collins, is a portrait of the Limerick-based designer who dressed Irish and American high societies back in the 70s and 80s before a tragic accident changed her life completely and forced her early retirement in the 90s.
About this Film
Ten years after her death, in 2012, her legacy and story remains untold and under-recognized in Ireland. Vonnie Reynolds not only reinvented the basic tweed suit into an extraordinary couture look for ready to wear market but designed one-of-a-kind ball gowns to a list of clientele including the Getty and Guinness families, Vanessa Redgrave, Diana Ross and many other distinguished personas. "She also had two of her ball gowns worn at President Regan's inaugural ball. As they were one-of-a-kind creations, many celebrities wanted one for their uniqueness", quotes Marielouise Reynolds, Vonnie's first daughter and a designer herself.
It all started small as Vonnie decided to do a fashion collection for her husband's, Jim Reynolds, beneficent show for the Lyons Club in Limerick. What began in an improvised workroom in her Limerick home grew into a real business when Jim and Vonnie decided to transform an old post office across the road from Bunratty Castle into a shop. 'Bunratty Cottage' the hub of Vonnie Reynolds couture workshop and retail outlet became an attraction in itself to Irish citizens and American tourists. Vonnie Reynolds' romantic one-of-a-kind designs, made from the most exclusive luxurious fabrics in the world, including Irish lace, attracted American eyes in Dallas, San Francisco and New York and the designer was even compared to Valentino by Martha Phillips, a fashion legend in New York's luxury fashion trade.
A Creative Impact
"The film aims to celebrate Vonnie Reynolds and unveil why this fashion icon has been forgotten in her own country. For me, one of the spells of this story revolves around a woman that made her way as a successful fashion designer and entrepreneur while still being a housewife in the 70s and, later, a widowed mother of three daughters", says director Renata Lima, originally from Brazil and debuting with her first Irish film.
The documentary comprises a rich image archive and brings testimonials from Vonnie Reynolds' daughters Marielouise, Alexandra and Veronica Reynolds and public figures, model Celia Holmann Lee, designer Michelina Stacpoole and Lady Dunraven, of Adare.
Catch this Film Now
Vonnie – Ireland's Forgotten Fashion Icon' premiered in Galway Film Fleadh and received a Special Jury Mention in Docs Ireland, Belfast. Next opportunity to catch the film is Saturday 24th September, at the Dublin premiere in the IFI Documentary Festival.