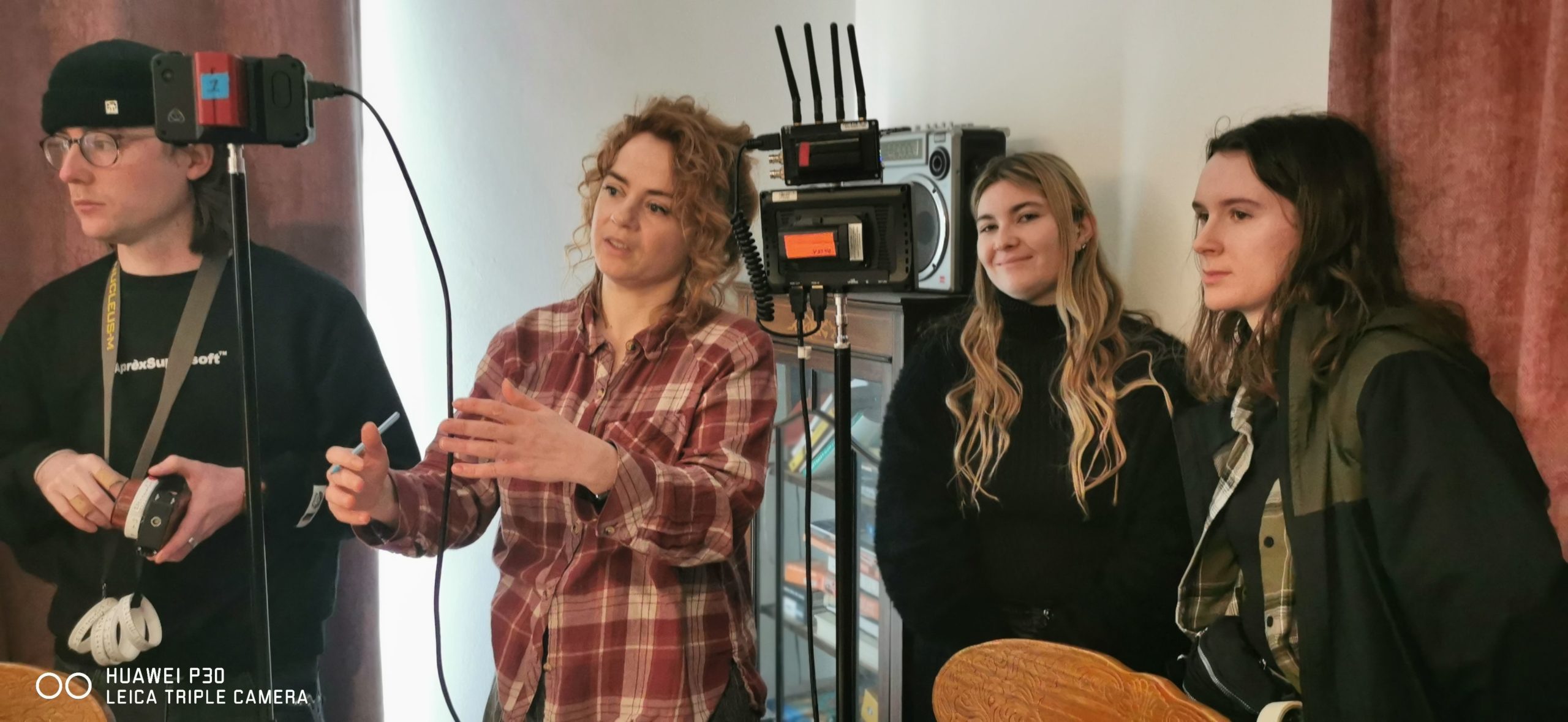 WFT Member Mo O'Connell's short Bruise, a short film highlighting the issue of domestic abuse and sexual assault, will world premiere at Galway Film Fleadh on the 6th of July at 10AM. 
The story is told through drama, movement and dance. With music composed especially for the film by the award winning composer Natasa Paulberg. It is the story of Heather, the lead character who is stunningly performed by Emily Kilkenny Roddy in her debut lead acting role. Her husband is played by dancer Ryan O'Neill also in his debut acting role. Their story is unique yet reflective of so many stories that are happening to people all over Ireland and the world. It features the debut performance from young aspiring actor Jade Lawless who plays the role of Grace O'Malley, the Pirate queen. Heather finds herself in a candlelight vigil with women who have experienced similar situations to her and these women represent the support services that are available for people going through these issues.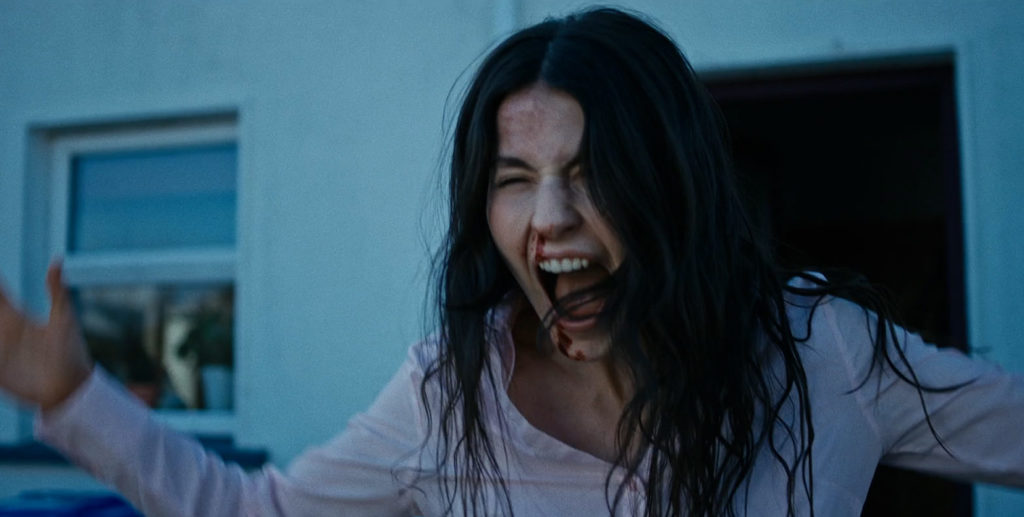 Synopsis
Developed in response to multiple recent (and past) events & true stories, BRUISE is a visually driven film that explores the many facets of domestic and sexual abuse against women. Following the journey of Heather, a woman trapped in an abusive relationship, who manages to escape her domestic prison, only to find herself vulnerable to the many threats that wait just beyond her front door, BRUISE is a story about finding your voice and reclaiming your body and a film that attempts to find hope in the midst of brutality.
A Western Front Studios Film
On the Western Front Studios is a production company based in Westport, Co. Mayo is run by producer / Cinematographer team Emer and Brian Durcan. Brian Durcan (Cinematographer) was awarded a leader grant for a new cinema camera, lenses and equipment. Emer Durcan (Producer) had just completed her MA at NUIG and wanted to sink her teeth into a project that was important to the community.  She was the driving force behind Bruise and worked closely with Safe Ireland, The Mayo Women's Support Services and Adapt Kerry to incorporate survivors' stories into the characterisation of Heather and John. She also worked closely with the Rape Crisis Center who in turn came and acted in the film. It is important to her that domestic abuse, coercive control and sexual assault are openly discussed and she wishes Bruise to act as a promotion for the services available to help people escape situations like this. Bruise is Directed by the well-accredited and renowned Director WFT Member Mo O'Connell. Her previous endeavors include the Makers & Shakers Award-nominated HUM, Girls, Proclaim, Haven, Eve and feature film Spa Weekend.
 "Mo is a force to be reckoned with. While she was directing the female extras, she changed the whole atmosphere of the shoot and indeed the film by saying "tonight we scream for all those who can't".  Referring to all the women who are still living in abusive situations. At that moment we all knew we were here to do something special, something important" 
– (Emer Durcan Producer)
About this Film
Bruise is interesting because of its collaboration with services that offer support to people who have been affected by situations of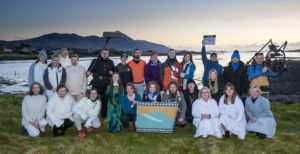 domestic abuse, coercive control and sexual assault. The Mayo Women's Refuge relayed real life stories from women who have experienced domestic abuse.These stories were used to build the main characters. The Mayo Rape Crises Centre also got onboard and there are actual women who work for these organisations presenting in the vigil scene as extras. Bruise is also supported by Adapt Kerry, Safe Ireland and CYPSC.
Mayo Women's Support Services are delighted to be involved in this important project that carries a very important message about Domestic Violence.
MWSS is the lead specialist agency in the County offering a free confidential service and a range of support to all women and their children whose lives have been affected by domestic violence and coercive control.  They offer the following services; One-to-one support and listening, information on legal options, financial rights and entitlements, accommodation and housing, advocacy, accompaniment and helpline, Supports for children -offering group and individual programmes.