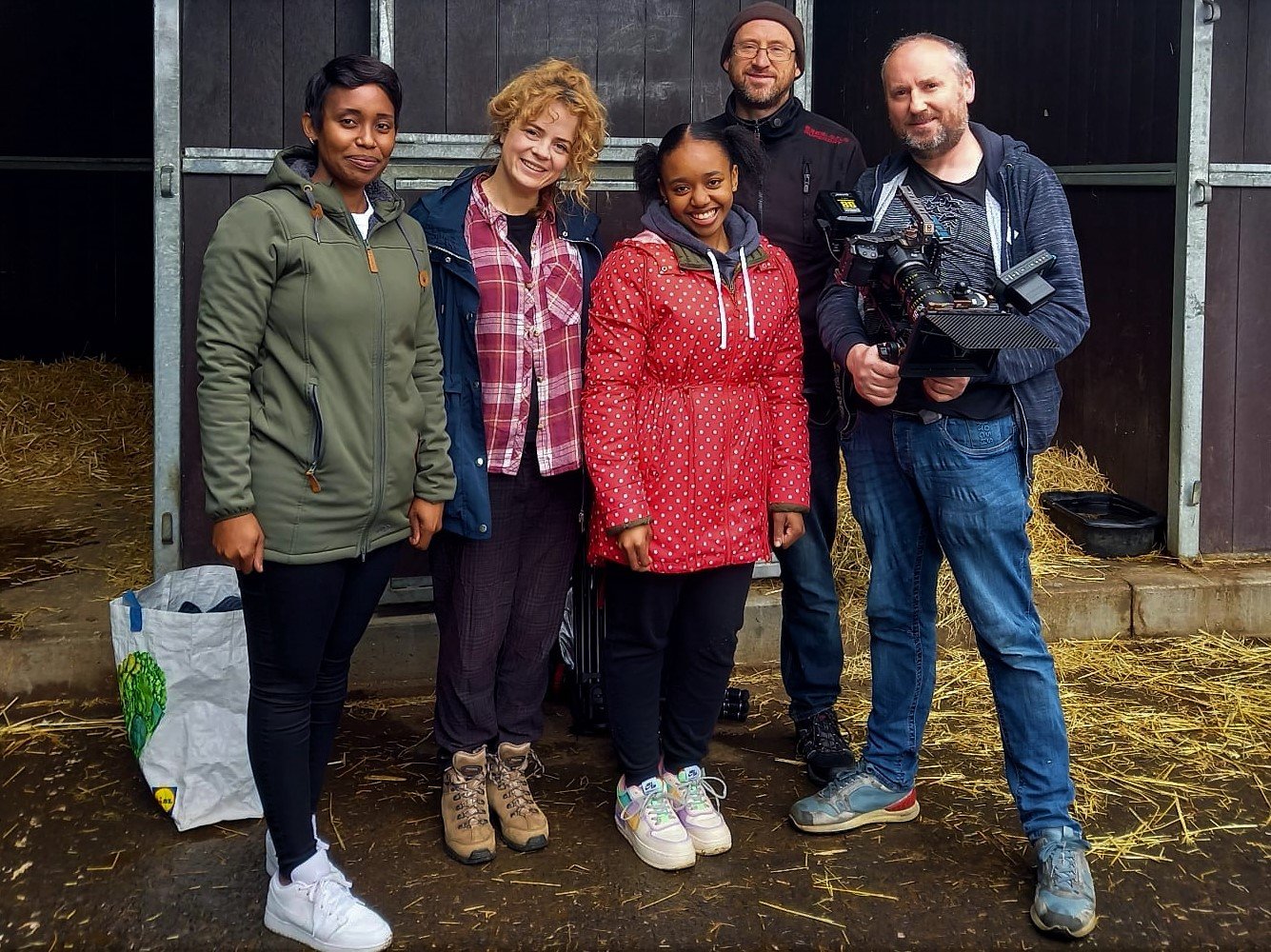 On Sunday 10th July, WFT Member Mo O'Connell pitched her feature project Haven at the Galway Film Fleadh Pitching competition and won!
O'Connell was shortlisted amongst 9 others to pitch to the industry, an audience and a panel of judges; Conor Barry from Savage Productions, Gillian Cooper from Wildcard Distribution and Charlotte Kelly from Casarotto and Ramsay Agency.
Based on the short film that she directed which was written by Ivan Cush and Rehan Ali, Haven is the story of an unlikely friendship between Carmel, a sheep farmer in her 60s and Tanaka, a young girl living in the local Direct Provision Centre. Haven, the short film, is finishing up post-production and will be starting its festival run shortly.
Mo, Ivan and Rehan are delighted with the win and are now writing the feature version of Haven with producers on board.
Response
"I am absolutely over the moon with the win on Sunday at the Pitching Competition. I'm happy for everyone who worked so hard on the short, Haven which is in post-production at the moment. And very happy that we can continue with this story and with these characters and with the same cast and writers in place. We all really care and are passionate about this story, bringing truth and sincerity to people who survived the Mothers and Babies Homes and to those still enduring Direct Provision. The Irish State and the Irish people must wake up fully to the horrors of what the Catholic Church left in its wake but so too to the ongoing trauma caused by Direct Provision. It is the same demon, just another form. We must do something." Mo said after winning the competition.
About Mo O'Connell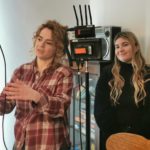 Mo (or 'Maureen') O'Connell is an actor and filmmaker from Dublin, Ireland. She is a graduate of the Royal Academy of Dramatic Art, London, with a BA in Acting from Ballyfermot Film School, Dublin with a Diploma in Film Production. She has acted in several theatre productions including, Juno & the Paycock at the Bristol Old Vic and the Liverpool Playhouse, alongside Des McAleer & Niamh Cusack and recently Abbey Calls for Dublin's Abbey Theatre and on TV, for BBC1's Father Brown.
She has written and directed several no-budget award-winning short films namely, Proclaim!, GIRLS, Meitherhood, Missed… and Thespish  Mo has also made a multi-award-winning no-budget slacker comedy feature film called, SPA Weekend. Screen Ireland commissioned Mo to direct a short film, HUM written by Ivan Cush. HUM won the Audience Choice Award at the Emerging Lens Film Festival in Canada in May 2021 and was also nominated by Makers & Shakers Awards in the UK. It has now been sold to RTE for their 'Shortscreen' programme. In May 2020, Mo received funding for co-writing a feature-length version of her short film, GIRLS with wonderful co-writer and fellow WFT Member, Gemma Creagh via Screen Ireland's Spotlight Scheme.
Mo is in post-production on a lockdown film, Lived Loved Laughed Left & has another short Zoom lockdown film called, EVE that was selected for the Achill Island Film Festival in May 2022. Mo directed Bruise for 'On the Western Front Studios' in April 2022. An abstract movement piece about domestic violence and sexual assault, Bruise premiered at the Galway Film Fleadh this July.
In May 2021, Mo won a commission from the Kildare Film Fund to produce fellow WFT Member Katie McNeice's short film. Lambing, is a film about a young rural couple who give birth to an intersex baby and also premiered at this year's Fleadh. Mo won the Kerry County Council Film Commission to direct Haven and is now developing Haven into a feature with Ivan Cush and Rehan Ali. Mo is also in post-production with the short film Mask by Margaret Kane-Rowe that Mo acted in. Mo recently acted in two plays at the Scene and Heard Festival in February 2022: Meeting of Minds by Olivia Morahan and The Devil Himself by Paul Nugent. She is currently being mentored by Emma Norton of Element Pictures. Mo is the Festival Director of Dublin International Comedy Film Festival.