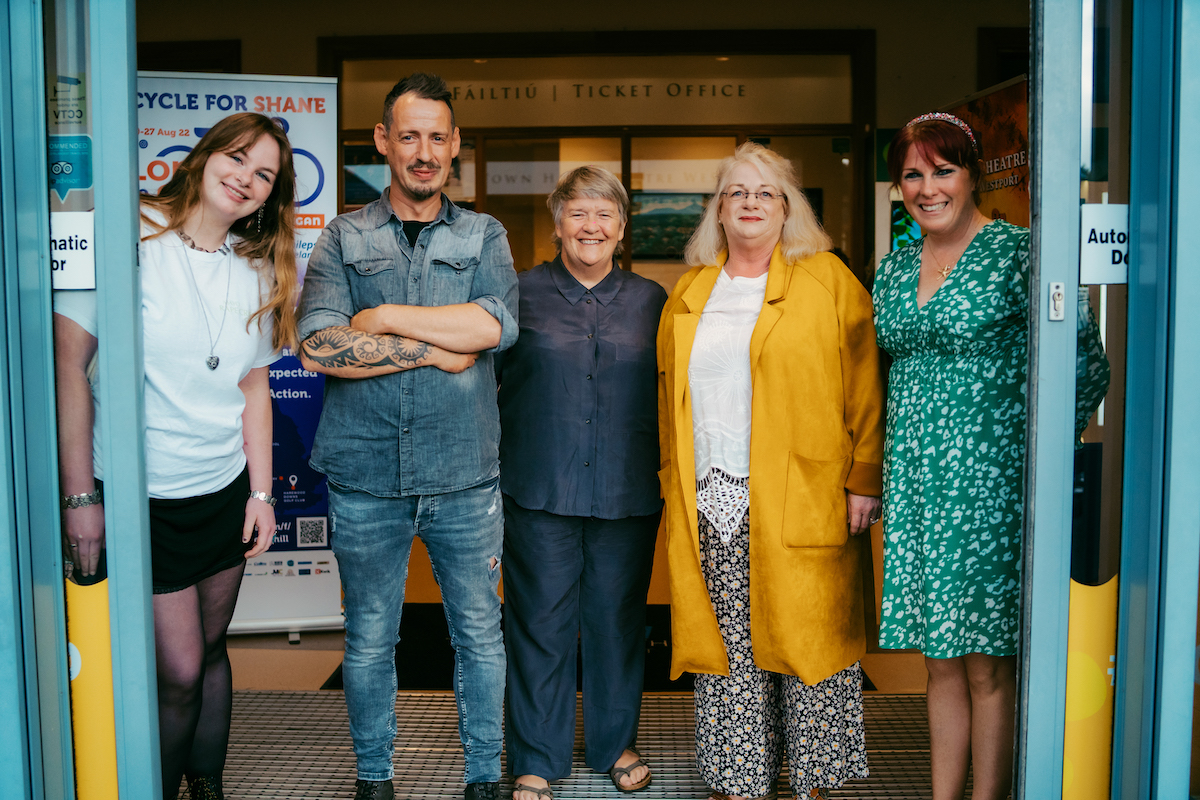 WFT Members Mo O'Connell(director) & Emer Durcan(Producer)'s project Bruise, a short film highlighting the issue of domestic abuse and sexual assault, will screen at Indie Cork this year.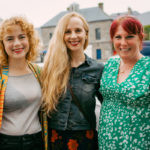 The story is told through drama, movement and dance. With music composed especially for the film by the award winning composer Natasa Paulberg. It is the story of Heather, the lead character who is stunningly performed by Emily Kilkenny Roddy in her debut lead acting role. Her husband is played by dancer Ryan O'Neill also in his debut acting role. Their story is unique yet reflective of so many stories that are happening to people all over Ireland and the world. It features the debut performance from young aspiring actor Jade Lawless who plays the role of Grace O'Malley, the Pirate queen. Heather finds herself in a candlelight vigil with women who have experienced similar situations to her and these women represent the support services that are available for people going through these issues.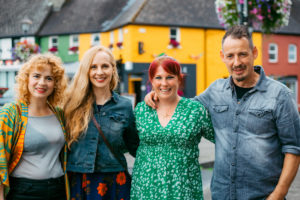 Developed in response to multiple recent (and past) events & true stories, BRUISE is a visually driven film that explores the many facets of domestic and sexual abuse against women. Following the journey of Heather, a woman trapped in an abusive relationship, who manages to escape her domestic prison, only to find herself vulnerable to the many threats that wait just beyond her front door, BRUISE is a story about finding your voice and reclaiming your body and a film that attempts to find hope in the midst of brutality.
About this Film
Bruise is interesting because of its collaboration with services that offer support to people who have been affected by situations of domestic abuse, coercive control and sexual assault. The Mayo Women's Refuge relayed real life stories from women who have experienced domestic abuse. These stories were used to build the main characters. The Mayo Rape Crises Centre also got onboard and there are actual women who work for these organisations presenting in the vigil scene as extras. Bruise is also supported by Adapt Kerry, Safe Ireland and CYPSC. Mayo Women's Support Services are delighted to be involved in this important project that carries a very important message about Domestic Violence.
On the Western Front Studios are the production company behind this project. They are a Westport-based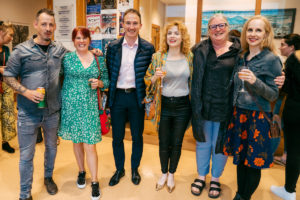 company owned by Brian Durcan (Cinematographer) and it was producer WFT Member Emer Durken who researched, initiated and nurtured the relationships with Safe Ireland, Mayo Women's Refuge Services, Rape Crisis Network Ireland Adapt Kerry and CYPSC.
The Team had a screening in Westport where Mary McDermott the CEO of Safe Ireland, Elaine Mears, Privacy and Data support Co-ordinator from Rape Crisis Network Ireland, Mo O Connell (Director Bruise), Natasa Paulberg (composer Bruise) and Brian Durcan (Cinematographer and Producer) did a Q&A session after the screening. Niamh Fagan from Screen Ireland also attended as a special guest.